Health Workers Risking Their Lives
Over 100 doctors died from Covid-19. Meanwhile, the number of patients arriving at hospitals in poor conditions continue to rise.
Edition : 7 September 2020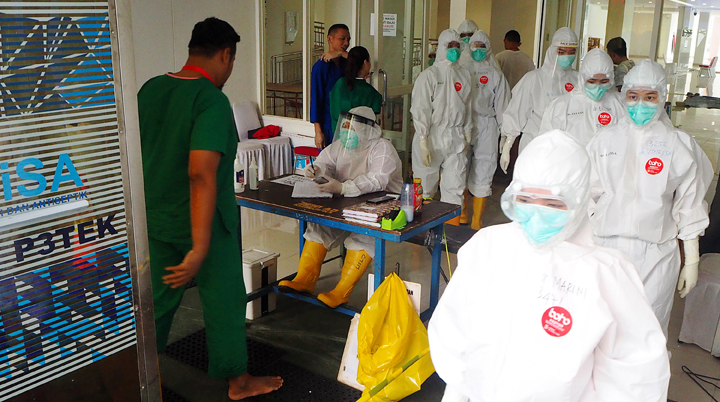 IN mid-May, Ketty Herawati Sultana spoke about some of her patients to her daughter, Margareta Oktaviani, via video call. The general practitioner at Medistra Hospital, Jakarta, helped treat Transportation Minister Budi Karya Sumadi, who suffered from diarrhea as well as a fever and a cough. Later on, Budi was diagnosed with Covid-19 and referred to the Gatot Soebroto Army Hospital in Jakarta. Besides Budi, some of Ketty's other patients ha
...