Arief Buntoro Dibyoseputro, Corporate Secretary of Rayon Utama Makmur: There Are No Problems with Our Waste
Lab results show that waste level for a number of factories around the Bengawan Solo River have exceeded quality standards.
Edition : Monday, September 14, 2020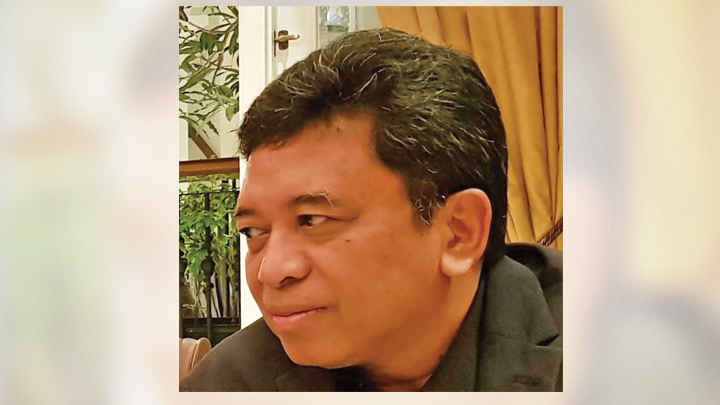 CENTRAL Java Governor Ganjar Pranowo has confirmed that there is contamination by big industries. One of them is by Rayon Utama Makmur (RUM), which produces rayon threads. In 2018, this company has been reprimanded by the environment and forestry ministry because its pipe leakage had damaged the environment. People living around the factory have also complained about the waste. On August 31, RUM Corporate Secretary, Arief Bintoro Dibyoseputro answered questions by telephone regarding the contamination matter.
Since operating in 2017, RUM has been accused of dumping liquid waste into the river. Why does the company do this even though it has yet to get a permit to do so?
We have a permit to manage acid and base liquid waste.
We have documents showing that RUM's liquid waste permit (IPLC) was only issued on May 24, 2019. How do you explain that?
Waste management is a dynamic process, and it can change at times. For example, we installed a wet scrubber after operations started on purpose. This does not mean we did not anticipate properly, but it has to do with Indonesia's season changes, which demanded added machinery. A steam chimney of 120 meters is not yet able to absorb H2S steam straight into the atmosphere.
The surrounding community has complained that the river nearby RUM's waste pipe is discoloured and smells bad. Those who got in contact with the water have also suffered from rashes. People's well water has even changed in color and smells bad.
Until now there are no problems with our liquid waste, all is well.
There have been several demonstrations regarding RUM's waste.
During the dry season, some residents even tapped our pipes to water their rice fields. There are no problems with our liquid waste as all is according to standards and regulations from the environment and forestry ministry. The ministry continues to monitor our waste through online reporting.
In the 2016 analysis on RUM's waste environmental impact (AMDAL) nothing was said about plans for processing liquid waste, and there was no mention of a liquid waste permit. Your comments?
AMDAL is a living document which can be changed at any time. There have been additions on waste management which might not have been included in the early AMDAL. Let's scrutinize together how an AMDAL is created.
We examined waste from RUM's pipes at the technical chemical lab of Surakarta Muhammadiyah University. The result that came out showed that it exceeded quality standards. Your comments?
We already have a standard operating procedure for waste disposal from the environment ministry regarding how to dispose it, and how to record it manually and digitally. We continue to follow rules from the environment ministry on how to monitor the quality of waste water. We just use standards from the ministry.
In May, we found a leak in RUM's waste pipe. In early September, this happened again. How come this occurred again?
Our factory has two pipes. The first one is a water pipe from the water reservoir (from the Bengawan Solo Colo Dam) to the factory, and the second one is a water pipe going out of the factory into the Bengawan Solo River. The first one was leaking. We already replaced that one. We continue to maintain our pipes every week, including routinely replacing them.
W251bGwsIjIwMjEtMDUtMTIgMDg6Mjg6MjMiXQ