Confidence in the Second Phase
The OJK is preparing the 2020-2024 Sustainable Finance Roadmap. It is claimed to give answers to criticisms towards the previous road map, which had been accused of being unable to put the brakes on funding towards environmentally-polluting companies.
Edition : 22 September 2020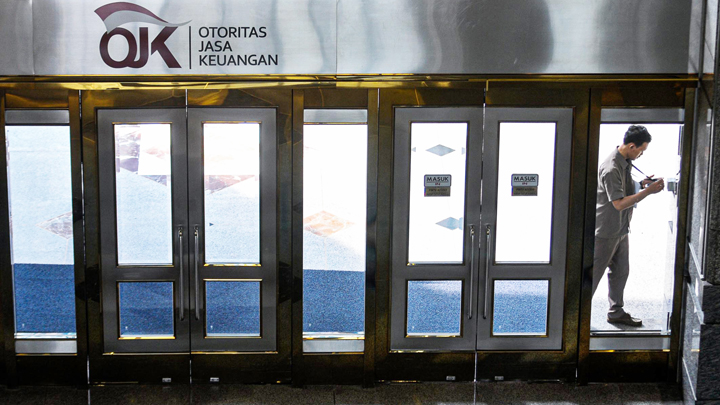 COVID-19 has switched Rendra Zairuddin Idris' schedule to online fora, including when the Financial Services Authority's (OJK) international department chief had to meet with representatives of ministries and other institutions to discuss the development of a sustainable finance system. "We tried to coordinate several times via Zoom, particularly with a number of main parties such as the National Development Planning Agency (Bappenas), the environment and forestry ministry, and the finance ministry," Rendra said on Wednesday, September 16.
This year is indeed a crucial time for the OJK and its wish to strengthen the financial services industry's role in an economic development which is in line with social and environmental aspects. The first phase of the sustainable finance road map, which started on December 5, 2014, concluded at the end of last year, and should have continued with a second phase for the period of 2020-2024.
According to Rendra, a draft for this second phase has been delivered to OJK leaders. In this second phase, he continued, the OJK will focus on forming an overall sustainable finance ecosystem, which is able to accelerate the implementation of environmental, social, and governance (ESG) in every financial activity.
While Rendra is not yet able to give details, he assured that the regulations, products, and coordination among the stakeholders of sustainable finance will be coherently linked in the second phase. "Our task is to assure that financial service institutions are ready to implement the ESG. That will be the process," he said.
This is why, while awaiting approval from OJK's board of commissioners on the sustainable finance road map's second phase draft, coordination continues with ministries and other institutions. The Bappenas, for example, has been appointed as the secretariat for national planning action for lowering greenhouse gas emission. Through this coordinating forum, Rendra hopes that a united vision will be formed. Thus, the sustainable finance road map can be a clear guideline for financial institutions to implement a green financing system.
Amalia Adininggar Widyasanti, secretariat head of the National Sustainable Development Goals (SDGs), said that the government continues to be committed to align economic development with SDGs and the Pacific Adaptation to Climate Change (PACC). She further said that this commitment was included in the National Midterm Development Planning of 2015-2019.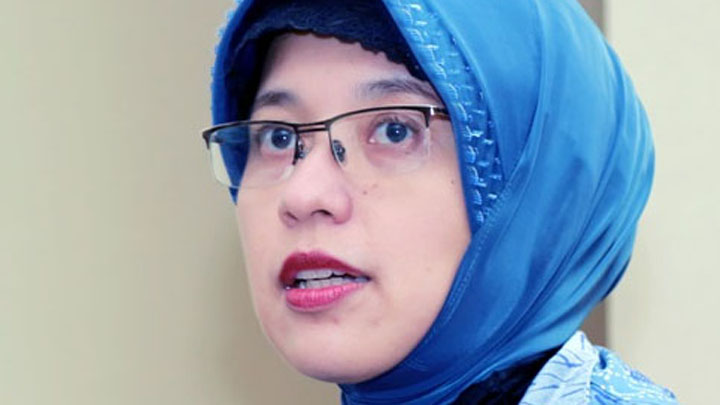 Amalia Adininggar
Amalia, who is also Bappenas' expert staff on economic synergy and funding, said that Bappenas has the mandate to push support towards the SDG from all stakeholders, both from government and non-government institutions. "Every company listed on the Indonesian Stock Exchange is required to submit a sustainable report as part of their responsibility and commitment towards SDGs," Amalia said.
The first sustainable finance road map had the same goals. This road map was the basis for, among others, the OJK Regulation No. 51/2017, which requires banks in Indonesia to construct a sustainable finance action plan. Banks also have to issue an annual sustainability report to show how companies manage environmental, social, and governance risks. That regulation also stipulates that the implementation of sustainable financing in banks in the 2nd and 3rd company groups, funding institutions, and stock exchange members will start this year.
•••
Amidst the vagueness of this second-phase sustainable finance road map, criticism has intensified. The 2015-2019 road map was viewed as being unable to stem the funding flow from financial institutions to companies which are prone to damaging the environment.
A joint report by a coalition formed by Transformation for Justice Indonesia, Rainforest Action Network, Jikalahari, the Indonesian Forum for Environment (Walhi), and Profundo, identified the involvement of dozens of forestry and oil palm plantation firms in forest and land fires in 2019. These companies are affiliated with 17 groups which have stocks traded on the Indonesian, Kuala Lumpur, and Singapore bourses.
These industry giants in forestry and oil palm plantations are estimated to have received funding worth US$19.1 billion, or Rp262 trillion throughout 2015-2019. Among the creditors are the so-called first mover banks: a group of eight banks which initiated the formation of the Indonesian Sustainable Finance Industry in May 2018. "Reform is needed to force banks to implement more stringent lending criteria," said Transformation for Justice Indonesia Executive Director Edi Sutrisno on September 4.
Edi expressed hope that the road map currently being prepared by the OJK will tackle weaknesses in its predecessor, which had focused on capacity reinforcement and bankers' understanding towards sustainable finance issues.
Rendra Zairuddin Idris said that as sustainable finance is a new policy in Indonesia's financial sector, swift implementation is not easy. "Talk about sustainable finance has intensified, and before we know it, community pressure continues to grow stronger," he said.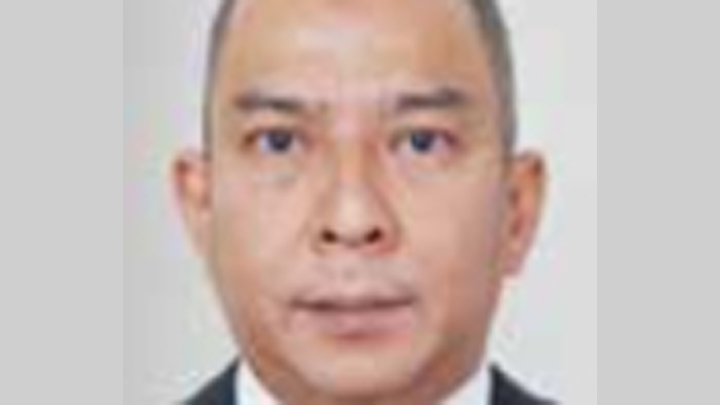 Rendra Zainuddin
Rendra points out that during the first phase of the road map, his institution issued the OJK Regulation No. 60/2017 regarding issuance and requirements of environmental debt securities. Companies planning to issue green bonds must be identified as an enterprise with environmental nuances. This, however, is not determined by the OJK, but by environmental experts. Funds obtained from the green bonds could only be disbursed towards activities that conserve the environment, such as renewable energy, energy efficiency, or pollution prevention and control. "Eventually, all activities must implement sustainable principles. All branches, not just the financial industry," Rendra said,
The International Finance Corporation (IFC), World Bank's arm that finances private parties in developing countries, assessed that Indonesia's steps towards sustainable financing has improved significantly. The IFC has been involved in setting up the first phase of the sustainable finance road map since 2014. "The development of a sustainable finance framework in Indonesia is a process of many years, and we fully support government's determination to continue on this path," said Karlis Salna, IFC Communication Officer for Indonesia, Timor-Leste, and the Pacific Islands, on September 11.
Salna further said that the IFC also supports OJK's plan to give incentives for the purchase and credit flow for electric vehicles. "Every policy which mainstreams sustainable financing practices will eventually be profitable for the Indonesian environment and people," he said.
AISHA SHAIDRA