Contents of 12-Kilogram LPG Tubes
I AM a pensioner of a state-owned enterprise living with my wife. Our gas and electricity consumption relatively has not changed much for over a decade.
Edition : Monday, October 19, 2020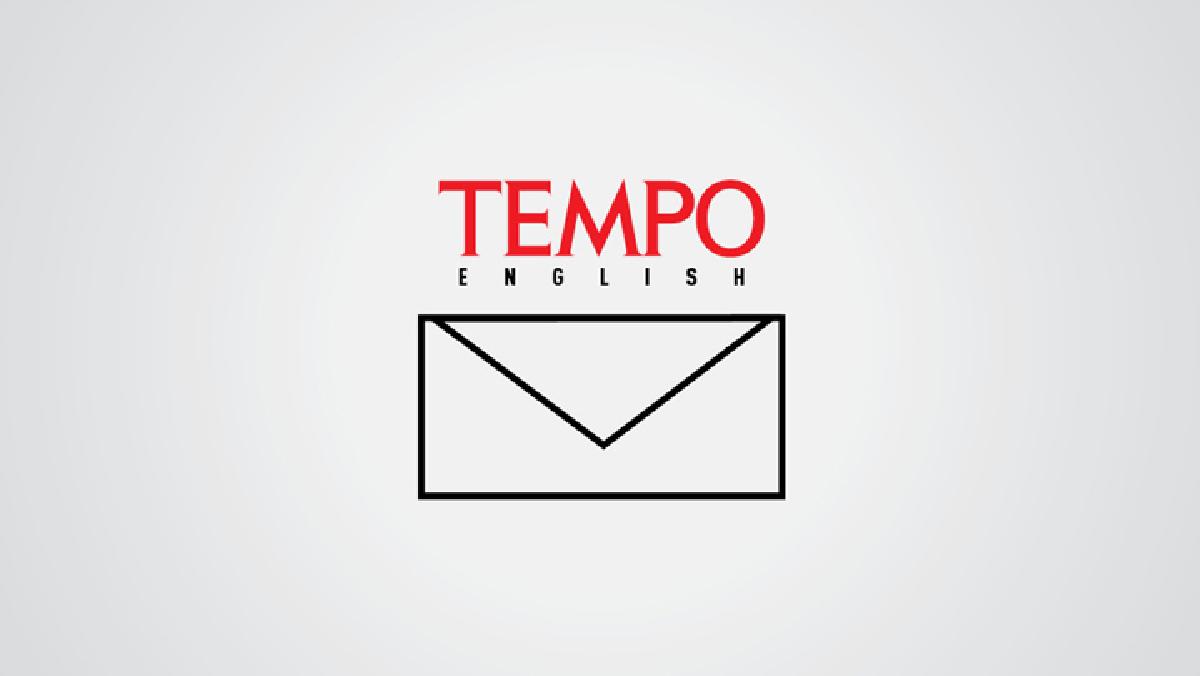 Lately I have found something odd in the use of 12-kilogram liquefied petroleum gas (LPG) at home. Usually, one tube of 12-kilogram LPG lasts for 30 days, even longer. Now the cylinder is already empty in half a month.
At first, I thought only one distributing agent that was to blame. Then I searched for other distributors of 12-kilogram gas in Ciledug, Tangerang, Banten. After changing several outlets, from stalls, merchandise stores to franchise minimarkets, the result has been the same. The 12-kilogram gas tubes I use always are always exhausted ahead of time.
I hereby request an explanation from Pertamina as the producer of non-subsidized 12-kilogram LPG. Is there any policy change concerning the contents of the 12-kilogram blue cylinders? Or is it the negligence of distributors? Pertamina is kindly requested to track down this issue so that consumers like me will not suffer loss.

Margianto Hs.
Tangerang, Banten
---
Investments and the Omnibus Law
AFTER reading reports on the Job Creation Law, the question arises, will investors be interested in the way Indonesia invite them? Or is the omnibus law the regulation wanted by investors? Which investors may be attracted by this omnibus law?
I am legally illiterate. But considering from the pros and cons of its contents, apart from the many versions of the document, I think it is necessary to have a comprehensive explanation along with its future impacts and consequences, especially regarding the environment. Is it true that the environment will be sacrificed or given no priority when the omnibus law takes effect?
It is important to make explanation to the public. If we read foreign news analyses or books, investments today pay ample attention to the environment because of the experience in the Industrial Revolution, which has given rise to global warming. Members of the United Nations are striving hard to curb greenhouse gas emissions so that earth temperature will not exceed 2 degrees Celsius.
Global warming certainly is not merely an affair of Indonesia because its impact is felt by all beings on this planet. As a tropical country, Indonesia will be an earth rescuer because the emissions resulting from economic growth that is environmentally unfriendly are absorbed by our vast forest lands.
Hopefully the omnibus law can really draw in investments because, anyway, we need the economy. But it is the economy that cares for the environment. It will make no sense to be economically rich but many disasters make us suffer. All the wealth will of course mean nothing if we cannot enjoy due to the threats of floods, long droughts, or flash deluges caused by the warming earth. It means that the omnibus law is expected to stipulate provisions forcing industries or investors to apply environment-friendly technology so as to reduce the emissions produced. We should first safeguard the environment before boosting the economy. Or we should have environmental awareness so that the economy will make progress at the same pace.

Putra Aditya
Yogyakarta
---
Handling Hoax Messages
SINCE the Covid-19 pandemic began, almost every day I have had to tell people within close circles that what they share in their groups are hoaxes, disinformation, or misinformation. In my observations, educational backgrounds and ages are no longer relevant to people's immunity to false messages. Many of them are highly educated, still young and savvy users of sophisticated technology to facilitate daily life.
I have read many analyses explaining the presence of confirmation bias so that certain chain messages are easily accepted by elderly people, whatever their education. This condition also makes young adults affected, which causes them to feel reluctant to seek other sources of news, coupled with the low sense of skepticism. They tend to fully accept the chain messages that they see as educative and informative. At this point, I regard it as mere nervousness in the use of social media, more or less like a technological shock.
At one time, the worrying chain messages with dubious contents also entered the group of my child who is now still at junior high school. The interesting texts were about the amazing benefit of warm water, embellished with a video in English presenting a doctor with Indonesian subtitles, saying as if warm water was a miracle drug for all diseases. Fortunately, my child was not easily duped into believing the social media messages, and instead of spreading the casual contents, my child discussed it with us as parents.
I wonder how junior high school students have begun to be exposed to hoaxes and disseminate them. At their age that tends to have high curiosity with generally fair technological knowledge, they should be more critical. May this be a reflection of the majority of adults in Indonesia? If this is true, adults should introspect and adopt the right attitude in managing information. Likewise, teachers should also set an example: stop sharing messages with questionable truth.

Dewi Purwanti
South Jakarta
W251bGwsIjIwMjEtMDUtMDggMTQ6MzY6NTUiXQ