Pejaten's Gift for Trunojoyo
The State Intelligence Agency is supplying information to the police concerning actors behind the protests against the Job Creation Law. But youths are already mobilizing resistance on the streets.
Edition : 19 October 2020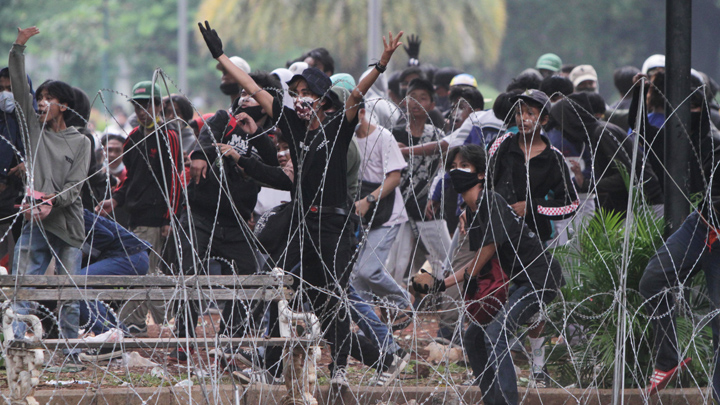 ON Monday, October 12, close to midnight, the police were busy placing barbed wire around the Arjuna Wiwaha Horse Monument in Jalan Medan Merdeka Barat, Central Jakarta. Other barricades were also prepared to keep protestors from heading toward the State Palace.
At the same time, several non-uniformed men placed banners on a pedestrian footbridge in front of the tourism and creative economy ministry. The banner, with a bright red background, sai
...