land dispute in cakung
The National Land Agency punished some of its officials for issuing a certificate for some disputed plots of land. The claim to the land harnessed the negligence of some law enforcers and government officials.
Edition : Monday, November 23, 2020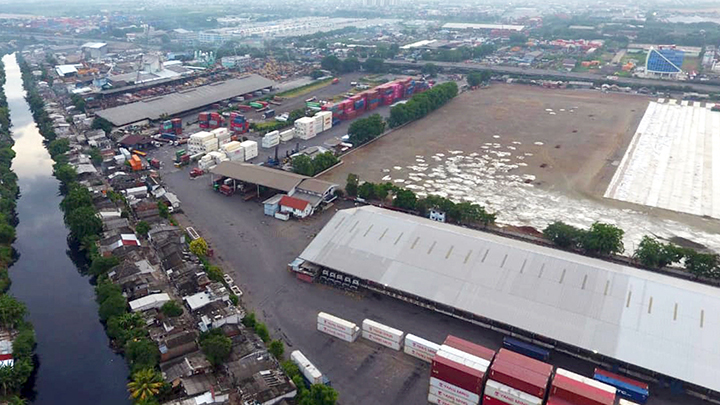 A SEMI permanent structure sits on the front part of a plot of land located next to the Cakung River in East Jakarta. It is flanked by company offices and logistics warehouses, and located about a kilometer from the exit toll road which heads towards the Nusantara Bonded Area. "That is my client's land which was appropriated by another party," said Haris Azhar, a lawyer from the Lokataru Law Firm, in mid-November.
Haris said that his client, Benni Simon Tabalujan, has controlled that 7.7 hectares of land since 1974. For 40 years, no one has refuted his ownership.
A dispute took place when Abdul Halim, a resident of Kampung Baru in Cakung requested a land certificate be issued by the local office of the National Land Agency (BPN). He claimed to have 13 sales agreements for five land deeds as the basis for his right to the land in question.
Halim said that he purchased the land in 1980. Initially, officials at the East Jakarta BPN office declined his request. The BPN cited that the land was already registered in the name of Salve Veritate, Benni's company.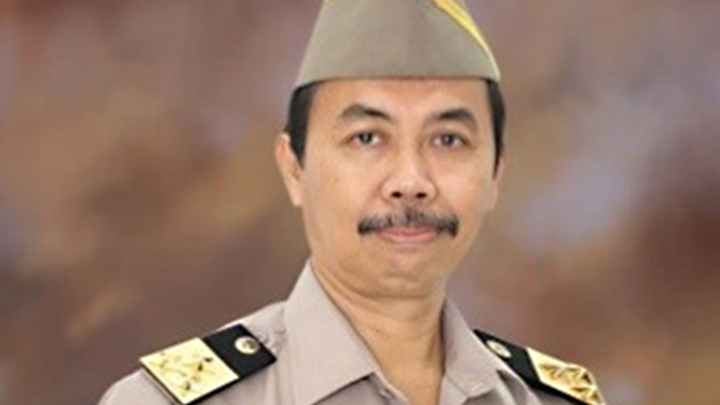 Sunraizal/https://www.atrbpn.go.id
W251bGwsIjIwMjEtMDYtMjUgMDg6MzA6MjciXQ
Agrarian and Spatial Planning Minister/Head of the National Land Agency Sofyan Djalil said that Salve's ownership has been on record since 2011. That land was initially registered as belonging to Benni Simon Tabalujan, and had been put up as a company capital (inbreng). Because it became a corporate asset, the land had to switch to the building rights title (HGB) status, not personal ownership as it had previously been. "There is no issue from that aspect, as the certificate was diverted to his own company," said Sofyan on Tuesday, November 17.
When learning that those 7.7 hectares of land were a company capital, Abdul Halim filed a lawsuit at the State Administrative Court (PTUN) in Jakarta. He asked the court to cancel the HGB certificate held by Salve for that land. The panel of judges granted his lawsuit on April 1, 2019.
At the appellate court, the decision on Halim's lawsuit was reversed. This was upheld in the court of the third instance. Benni won in the Supreme Court on February 27. Salve was deemed to be the rightful owner of that vacant land in Cakung. The panel of judges held that the court of the first instance had been careless in examining the evidence in the case.
Another issue arose when Abdul Halim filed a request with the East Jakarta BPN office to cancel Salve's ownership right. He sent four such cancellation requests from February to June 2019.
Sofyan Djalil said that in order to support that request, Abdul Halim used a verdict from the Jakarta PTUN to get approval. "The request was later approved by a land official. This was a mistake," said Sofyan.
Samsul Bahri, then the head of the East Jakarta BPN, is suspected of granting Abdul Halim's request. He issued a letter with reference number 840/ST-31.75/VI/2019, which was a recommendation to cancel Salve's rights to the land in question.
Samsul ordered his subordinates to review the standing of the land's ownership. As a result, Halim's request was deemed to be acceptable and was approved. They considered that Salve's documents were procedurally flawed. The results of that meeting were forwarded to the Jakarta BPN Regional Office.
Head of the Jakarta BPN Regional Office, who at that time was Unu Ibnudin, approved the recommendation of the East Jakarta BPN office on September 30, 2019. Unu is suspected of issuing Decision Letter No. 13/Pbt/BPN.31/IX/2019 without including any information about the dispute settlement efforts.
BPN Inspector-General Sunraizal considered that the submission and granting of that recommendation was procedurally flawed. At that time, the land ownership dispute between Abdul and Benni was still underway in court.
Sunraizal considered that Samsul Bahri made another mistake by granting Abdul Halim's request for a certificate to be issued. The worst mistake of all, he said, was that the land which was measured was different from that being claimed by Abdul Halim.
It is suspected that the surveyor used by the BPN surveyed a location north of the disputed land, in other words it was a land owned by another party entirely. That land was only 2.2 hectares. "So that certificate was made for a different plot of land," said Sunraizal.
Benni fought back against the recommendation and the certificate issued to Abdul Halim. He sent a letter of protest on December 2, 2019. He considered that the East Jakarta BPN office had been reckless in granting Abdul Halim's request.
However, his protest did not result in any changes to Abdul Halim's certificate. Later, the land certificate was signed over to Harto Khusumo. "This change in ownership was recorded by the East Jakarta land office on July 8, 2020," said Sunraizal.
Harto is the chief executive officer of a shipping company whose line of business is in import and export container shipping services. This company used some of the disputed land to store shipping containers. As of Saturday, November 21, Harto had not responded to telephone calls and text messages from Tempo requesting an interview.
Benni's lawyer, Haris Azhar, suspects that Harto financially backed Abdul Halim in this dispute over the 7.7 hectares of land. Based on the land sales agreements, said Haris, Abdul Halim was just 25 years old in 1980. "Where did he get the money to buy so much land?" he said.
Abdul Halim has not responded to an interview request as of Saturday, November 21. A middle-aged woman said that Abdul Halim was not at home when Tempo visited his residence in Kampung Baru on Thursday, November 19.
Hendra, who is Abdul Halim's lawyer, considers that the issuing of a certificate in his client's name was done appropriately. In order to obtain it, the land surveying process was witnessed by local residents, a subdistrict official, and BPN officials.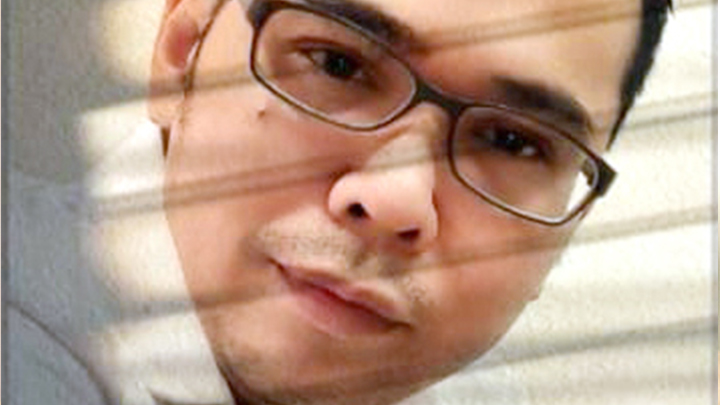 Hendra, Abdul Halim's lawyer./Private doc.
He verified that Abdul Halim sold the land in Cakung to Harto. However, he denied the accusation that the land dispute was financially backed by Harto. "Don't make assumptions. Provide proof," he said.
Hendra also said that the cancellation of Benni's certificate can be done without a court verdict. He quoted from the Agrarian Minister Regulation No. 9/1999 which says that each citizen has the right to request cancellation of a land certificate if someone takes over their land. "The legal process and the administrative process are two different matters," he said.
He accused Benni of also having disputes in land ownership in Ciputat, South Tangerang, and in Ujung Menteng, East Jakarta. He suspects that Benni often had problems with land certification. "Why does it look like the (agrarian) ministry is protecting a land mafia?" he said.
The Jakarta Police Department is currently searching for Benni. Abdul Halim reported Benni and his colleague, Achmad Djufri, and a BPN surveyor, Paryoto, to the police. Abdul Halim made this report after the verdict in the court of the third instance regarding the land in Cakung was made.
Djufri and Benni have been accused of making a request for the cancellation of Abdul Halim's certificate by using a photocopied duty stamp. Paryoto is deemed to have not followed procedures when he surveyed the land. This took place when Benni sent a letter to the East Jakarta BPN office protesting Abdul Halim's certificate.
Investigators named the three as suspects in early this year. The cases against Djufri and Paryoto are currently underway in the East Jakarta District Court.
Benni has been in Australia since last year. According to Haris Azhar, Benni cannot return to Indonesia because he is prevented by a foreign travel restriction as a result of the Covid-19 pandemic there. Jakarta Police Spokesman Sr. Comr. Yusri Yunus did not respond to Tempo's questions on developments in the case which implicated Benni as of Saturday, November 21.
Wardaniman Larosa, the lawyer for Djufri and Paryoto, consider the accusation against his clients to be fabrications. He considers that the BPN would not have accepted Djufri's letter if it used a fake duty stamp. "The proof of that is the BPN granted that request," he said. He also considers the case against Paryoto to be a technical matter regarding land surveying, and not a crime.
This embroilment over ownership of the land in Cakung has led the BPN to take disciplinary measures against former head of the Jakarta BPN regional office, Unu Ibnudin; former head of the East Jakarta BPN office, Samsul Bahri; and eight other BPN employees. Unu was demoted to an employee at the section head level in the Jakarta BPN office.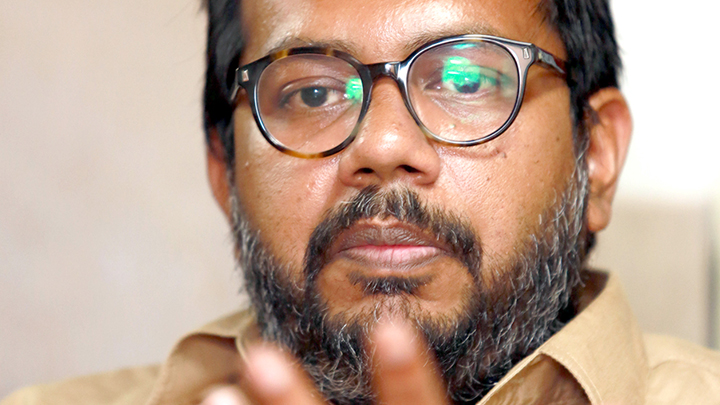 Haris Azhar, Benny Simon Tabalujan's attorney./TEMPO/Bintari Rahmanita
Samsul was relocated to Halmahera, North Maluku. According to Sofyan Djalil, the Agrarian Ministry/BPN has not encountered any elements of a crime in the actions of those 10 employees. "Our focus is on resolving the matter in administrative terms. Any criminal elements can be resolved by the police or public prosecutor's office," he said.
When contacted by telephone, Samsul Bahri was reluctant to agree to an interview. Unu did not have much to say about being accused of colluding in approving the cancellation of the certificate for land in Cakung.
According to him, the request process for cancelling that certificate began before he became head of the Jakarta BPN regional office. He said that he did not understand why the Agrarian Ministry/BPN recently penalized him for that case. "I am only a staff member at the BPN regional office," he said.
RIKY FERDIANTO