Minister of Agrarian and Spatial Planning/Head of the National Land Agency, Sofyan Djalil: Some Officials Are Careless
The central government decided to get involved in a dispute over 7.7 hectares of land in Cakung, East Jakarta.
Edition : Monday, November 23, 2020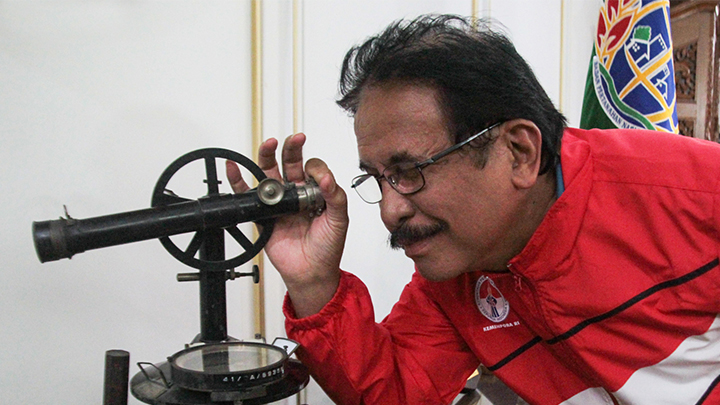 MINISTER of Agrarian and Spatial Planning/Head of the National Land Agency (BPN) Sofyan Djalil formed an investigation team and discovered some violations committed by some ministry and BPN personnel. Some government employees, from the level of ordinary staff up to a head of a regional office, were given sanctions. However, Sofyan did not press criminal charges in those cases. Here are his explanations as given to Tempo at his office on Tuesday, November 17.
What led the National Land Agency to investigate a land dispute in Cakung?
The standing of this land dispute needs to be clarified because lately it has become a topic of public rumor, particularly in the social media. A group of people have spread rumors as if the BPN is protecting a land mafia. We have been attacked and accused of various things.
What had happened in the disputed land there?
It began with a dispute between Abdul Halim and Benny Simon Tabalujan. The two had a dispute in the State Administrative Court (PTUN). Abdul Halim sued over a land certificate belonging to Benny. He won at the court of the first instance, but lost against appeals made in the second and third level courts.
What was the basis for Benny winning that case?
Benny had controlled the land since 1974. In 2011 he lowered the status of the certificate down to building rights title so that it could be used as an asset by his company, Salve Veritate. There is nothing wrong with that. After all, it is his own land and company.
Why was Benny's certificate annulled by the BPN?
There was an official who cancelled Benny's deed to the land based upon a request submitted by Abdul Halim. This cancellation was not done according to procedure because it was done while the legal process was still underway. They should have waited until the legal process reached a point where it had final binding power.
The BPN has taken disciplinary measures against those involved?
There were 10 BPN officials and employees who we gave administrative sanctions. They were found to be negligent when processing the request to cancel the certificate. These included a head of a regional office, head of the East Jakarta land office, and some staff members.
Are there any criminal consequences?
We are not going that far. The handling of the case and the issuing of sanctions at the agrarian ministry was only an administrative measure. If there are criminal elements, just let law enforcement take note of that, be it the police or the prosecutor's office. We are ready to assist if needed.
How many BPN officials or staff members have been punished for being involved in the land mafia?
I don't know the exact number. In 2017 we formed an anti-land mafia task force. This team was formed to bridge communication with law enforcement officers. There have been BPN officials who underwent a legal process after it was proven that they abused their authority and committed corruption.
What roles did they play?
Different roles. Some manipulated land certificates or conspired with people who wanted to take over lands. In Batam, we fired the head of the local land office because they had listed 1.6 hectares of land as being 27 hectares.
What efforts has the BPN taken to deal with the land mafia?
We have made systemic improvements. At present, the checking of electronic liens, lien releases, and property liens can be done electronically. This digitalization process has been shown to reduce service wait times at BPN offices and create legal certainty for land. We are targeting completion of this program in 2024.
Is it possible to overcome the land mafia?
There are bad apples in every bushel. We are getting rid of them. However, I will stand up for those who are wrongly blamed, even before God.
W251bGwsIjIwMjEtMDYtMjUgMDg6MzQ6NTkiXQ