Billie
In anticipation of The United States vs Billie Holiday, a docu-drama directed by Lee Daniels…
Edition : Monday, November 23, 2020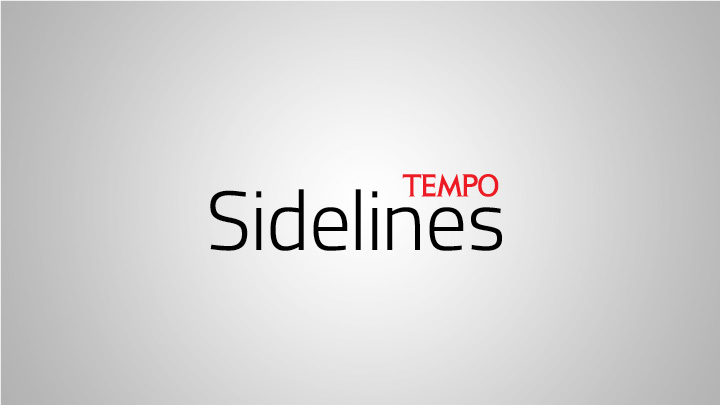 CAN music detonate anger, also when it comes from the larynx of a black person? It would seem not. And indeed it has not—as when Billie Holiday, throughout her hard life, sang from club to club in America in the 1930s.
In every song she sang, anger seemed to be lurking in the vocal cords. At once older and younger than her years (her short lifespan was 1915-1959), the history that shaped Billie Holiday was like clogged mud.
What had actually changed from the time when a white mob first lynched a Negro in the 19th century and when Holiday sang Strange Fruit at the Café Society in Greenwich Village, New York, in 1938? Holiday sang of swinging black bodies hanging from the polar trees—an image that returned this year when police strangled George Floyd to death on the street. What has really changed?
Someone once said that Billie Holiday suffered the 'incurable disease' of being born black in white society. And a music critic once wrote that "there is a simmering rage in each syllable she chimes…and there is also profound grief."
Maybe it could not have been otherwise.
Her real name was Eleanora Fagan. She was born in East Baltimore and lived in crowded quarters with her grandparents and cousins. Her mother, Sadie, worked as a maid in New York. Her father, or the man thought to be her father, was a guitar player in some kind of band and married Sadie when Holiday was three: He disappeared—and Holiday found him only many years later, dying in pain having been denied hospital treatment: he was a Negro.
In 1929, at the age of 14, Holiday followed her mother to New York. With no place to live, they moved into a brothel in the north of the city. Holiday's mother became a prostitute, and the young Holiday earned five dollars for sex.
That work came to an end. There is a story that the police raided the brothel—prostitution was actually illegal—and Sadie and Holiday were detained on Welfare Island in East River, the salt estuary across from Manhattan. Holiday had her own story about this: she was incarcerated in the rat-infested prison because she refused a powerful official sex.
Her mother was held for three months. Holiday for six. But it was not all bad. In prison she heard jazz for the first time, the kind of music that would later be inseparable from her life.
And she heard about Harlem. In the 1920s, Harlem, in the north of New York City, was the "artistic and intellectual capital of the Negro world" to use the words of James Welden Johnson, writer, activist and renowned black intellectual. The poet Langston Hughes and the scientist W.E.B. Du Bois lived and worked there. Whites might own almost all the places, but the Negroes were the ones who owned creative life, even when their lives were constant struggle. They owned the music.
That was where Billie Holiday developed into a singer. By chance.
One day, cold and hungry, she walked a dozen or so blocks down Seventh Avenue. She knocked on the door of every club and every bar. Finally she came to the Log Cabin Club run by Jerry Preston. Holiday said that she was a dancer looking for work. But that was soon proved wrong. So she said that she could sing. Preston replied: "Sing!"
And old man was sitting in the corner playing a piano; he began to play Travelin'. Holiday followed along. Hearing her sliding pitch and croaky tone, visitors in the bar turned to listen. When the piano player changed to play Body and Soul and Holiday joined in, there was not a dry eye in the house.
My heart is sad and lonely
For you I cry
For you, dear, only
I tell you I mean it
I'm all for you
Body and soul
Sentimental, yes, a woman futilely begging the man she loves. One music critic saw jazz lyrics like this as merely "lamentations of the lack of freedom."
But is this true? Whenever Holiday sang, she seemed to show that Harlem, New York and the USA are noisy giants that stifle other voices—Holiday's voice, the voice of the blues, the voice of the ignored.
"Jazz is the big brother of Revolution. Revolution follows it around," Miles Davis said.
Anger? No, just a kind of energy that always reemerges—always invites rebirth. When history is chaotic and—to use Marx's words—"the tradition of all dead generations weighs like a nightmare on the brain of the living," Billie Holiday seems to be saying: I sing, therefore we are.
Goenawan Mohamad
W251bGwsIjIwMjEtMDYtMjUgMDc6MDY6MjAiXQ