The Ambassadors' fond Memories
Indonesian Ambassador to the United Kingdom of Great Britain and Ireland Desra Percaya once worked as a janitor while studying in England. While Wahid Supriyadi wrote about his unique experiences while on assignment in Australia, the United Arab Emirates, and Russia.
Edition : Tuesday, Desember 1, 2020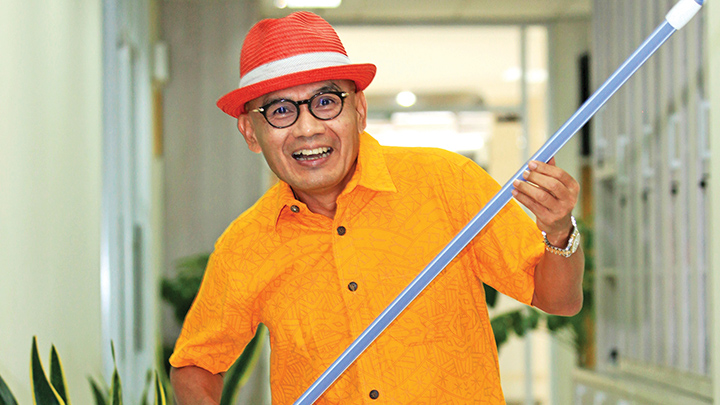 BEING posted to difference countries means diplomats encounter different cultures and have unique experiences. Indonesian Ambassador to the United Kingdom of Great Britain and Ireland Desra Percaya, for instance, recalled his experience when studying at Durham University, about 430 kilometers north of London, long before he was appointed as an ambassador to England.
For seven months in 1997 and 1998, he worked as a janitor in the famous retail chain Marks & Spencer in the city of Durham. He worked part-time because his scholarship funds were running low. On top of that, his wife and two children were with him while he was studying for a PhD.
Desra worked while the store was closed. He did this when he was not busy with his research or consulting with his advising lecturers. This job paid him about 82 pounds sterling a week. "I was like a freelance worker," said Desra, 59, when contacted by Tempo on Tuesday, November 10.
Working as a janitor made Desra good at mopping, dusting, and waxing floors. One memorable experience was when he had to work during the Ramadan fasting month in the winter. At the time the temperature was sub-zero and there were strong winds. His working hours began in the early morning, before the cutoff time for eating. "When it was time for the pre-dawn prayer, I had to find a time and place to perform the prayer," said the man who is fond of playing the saxophone.
His daughter was proud of his work, who had thought that he was unemployed because he was often going to the library. She even told her teacher, Madame McKitterick, about her father's job. "My father is working as a cleaner," said Desra, repeating his daughter's words.
W251bGwsIjIwMjEtMDUtMTEgMDQ6MzM6NDkiXQ
Desra considers those to be fond memories. He wants to revisit that Marks & Spencer's store in Durham and take a photograph in front of it. Of course, this time he will go there as a customer, not to mop and dust.
---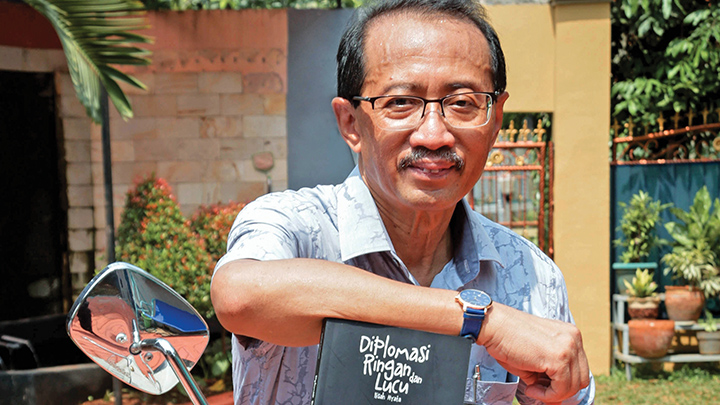 Mohammad Wahid Supriyadi/TEMPO/ Gunawan Wicaksono
Mohamad Wahid Supriyadi, 61, has had numerous experiences which are just as enthralling. This recently-retired diplomat launched the book Diplomasi Ringan dan Lucu at the end of October. The 340-page book contains true stories of his experiences in Australia as well as when he became an ambassador in the United Arab Emirates and Russia. "I intentionally took up a casual angle. The stories are light-hearted, humorous, and all true," said Wahid on Tuesday, November 10.
When on assignment in Russia, Wahid once visited the city of Makhachkala in the Republic of Dagestan, which has a Muslim-majority population. There he met with two children named Sukarno bin Kamilevich and Sukarno bin Magomedovich. "If they were in their 80s, it would have made sense. But these two were 10 and 12 years old," said this man from Kebumen, Central Java.
As it turned out, the great-grandfather of those two cousins, Musa Gashimovich, had been very impressed by President Sukarno, who attended the Congress of the Soviet Union Communist Party in 1961 in Moscow. When the time of the midday prayer began on a Friday, Sukarno excused himself from the gathering to perform the prayer. Musa, who was there representing a group of farmers from Dagestan, was astonished by this. "Sukarno dared to ask the secretary-general of the Communist Party for leave to go and pray," said Wahid which a chuckle. Even since then, Musa immortalized the name of Sukarno through his male offspring down to his great-grandchildren.
Wahid also found that Russians highly value culture. Museums are filled with visitors. Inspired by this phenomenon, Wahid held the Indonesian Cultural Festival in Krasnaya Presnya Park in Moscow. He also had the idea for forming the Dadali Gamelan Arts Team in 2017, and nearly all of its over 30 performers were Russian. This group accompanied famous puppeteer Ki Anom Suroto who first performed a puppet play in Moscow about one and a half years later. "Anom cried. He said that not all Javanese people can do that," said Wahid.
Wahid, who has been used to sharing his unique experiences with others, collected his personal stories and put them into a book, 83 stories in all. Due to the pandemic, he was able to focus on completing the writing in just two and a half months. His book was completed as he entered retirement last July.