Blessing in Disguise
Green startups pushing environmentally friendly products are growing amid the Covid-19 pandemic. The road ahead is difficult, but there are significant opportunities along the way.
Edition : Monday, Desember 7, 2020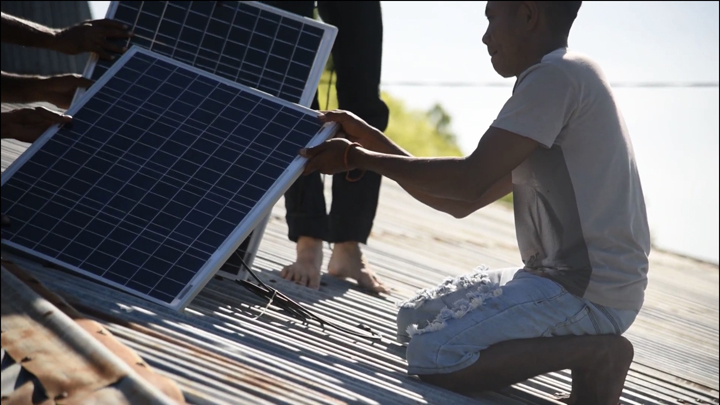 THROUGHOUT 2020, numerous startups in Indonesia have fallen victim to the Covid-19 pandemic. Among them are Sorabel, a financial service startup, and Airy Room which had been engaging in the hotel business since 2015. Startups from Singapore, Hooq and Etsy, which respectively provides video streaming and small-micro business services, were also impacted by the ensuing economic crisis.
Outside of Indonesia, the pandemic wave also hit startups all over the world. Startup Genome, the United States-based startup incubator operating in 150 countries, noted that four out of every 10 startups today are in the red zone, a 29 percent increase since December 2019. Fund raising process is disrupted because many investors are withholding their capital.
In the Global Startup Ecosystem Report 2020, Startup Genome Chief Executive Officer (CEO) Jean-Francois Gauthier said despite pessimism over the future of startup companies, 10 percent of startup businessmen optimistic they will receive funding because investors see the process and their opportunities to grow in the pandemic. "The current crisis has accelerated the digitization of the offline economy," he wrote. "This is a call for entrepreneurs to step up innovation."
Gauthier refers to the data showing that since the pandemic began last December, some 50 tech unicorns—startups whose valuations exceed US$ 1 billion or Rp14.5 trillion—have emerged. It is not only to consumers, the pandemic also changes how investors view businesses.
Venture Capital and Startup Indonesia Association (Amvesindo) Secretary-General Eddi Danusaputro said that investors are interested in the market growth potential, ability to adapt, qualities of the founders, clear business model, and efficient use of capital. "Right now investors are emphasizing the importance of profitability, particularly for ongoing businesses," said Eddi last week.
W251bGwsIjIwMjEtMDUtMTMgMTk6MjY6MTkiXQ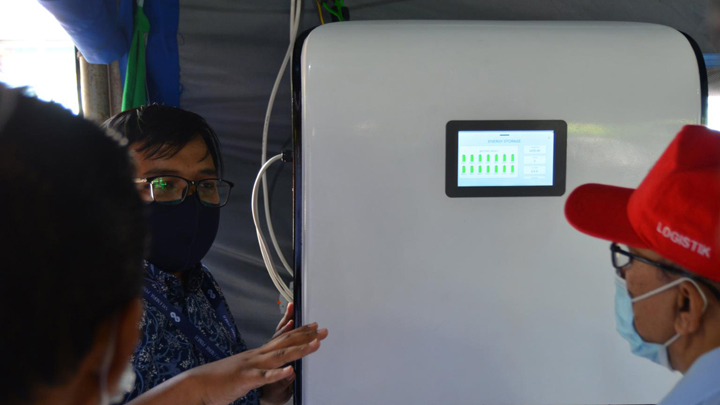 Sylendra Power provides the Energy Harvester that can store green electricity from solar panels at an emergency Covid-19 decontamination post in Sleman, Yogyakarta, last July./ Linkedin.com/Sylendra Power, SINARI doc.
Eddi, who is also the CEO of Mandiri Capital Indonesia, estimates that the growth of digital economy in Indonesia will still be driven by digital financial services. E-commerce, according to him, plays a crucial role for micro, small, and medium businesses. This sector is an important driving force for the economy because it creates jobs and ensures the circulation of goods and services.
Eddi said the number of businessmen involve in the green startup is growing although it is not as aggressive as the other sectors. Green startup is not attractive to investors due to an ingrained perception that this sector is not yet profitable. The Amvesindo's report of Indonesian Startup Industry Landscape shows almost zero investment in the green sector such as agribusiness during 2019.
But according to Eddi the presumption is slowly melted away due to the fact that some investors are still willing to put their money, while a number of companies become more open to collaborate with green startups. "There are investors who focus on the green economy and will help provide solutions towards sustainable growth," he said. On the other hand, the growing awareness of the importance of environmental paradigm during the Covid-19 pandemic and green development will help them to move forward.
Wynn Nathanael Wijaya, founder of clean energy company Weston Energy and solar power company Sinari, agrees that environmentally-friendly startups have a hard time acquiring funding. He said that the sector is still not very attractive for investors due to the large capital required to build the technology, while the business model and demand remain unclear so far. There has been only one incubator in Indonesia dedicated to this sector.
Therefore, in order to attract investors, founders of green startups need to create more innovation. Through Sinari, Wynn combines solar panel-based clean energy utilization with agriculture for farmers in East Sumba, Ende, and Alor, all in East Nusa Tenggara. The goal is to add more value to the farmers' products, so that they will no longer need to sell in bulk, which does not contribute to increasing sales value.
For example, Wynn mentioned cashew nuts. The raw commodity is valued at only Rp17,000 per kilogram, but jumped to Rp142,000 after processing. "We identified that limited energy supply was preventing farmers from adding value to their products," he said. Therefore, Sinari provides a clean source of energy while also building an environmentally-friendly production system for farmers.
Revenue is shared in half with the farmers from the sales price of the product. Sinari also supplies clean energy for copra, coconut, and walnut. These processed commodities are marketed to 120 small to medium business in Indonesia, and all the way to Vietnam, China, and Singapore.
According to Wynn, the business he develops has attracted investors. His company has acquired US$80,000-100,000 and is looking for opportunities in Silicon Valley—the startup incubator in the United States often referred to as the best incubator and ecosystem in the world. Before, his company merely focused on providing clean energy for houses in villages with no access to electricity.
Another green startup focusing on clean energy is Sylendra Power in Yogyakarta. Sylendra CEO Reynaldi Pradipta said that renewable clean energy utilization and development is the core business of his startup company. He built the business by drawing on past experience when living near the Cilacap Coal Power Plant (PLTU) in Central Java. "Despite living around a PLTU, people experience frequent blackouts and pollution, and fisherman often suffered losses due to the drastic decrease of their catch," he said.
Reynaldi is not too concerned with funding. He built his company atop a clear revenue model and target market. Sylendra offers energy harvesting and storage services for companies and private residences. He seized the opportunity presented by regional regulations, such as in Yogyakarta and Bali, which require certain business sectors to use solar panels.
Sylendra manages to survive the pandemic through its business of maintenance for installed devices. Aside from that, regional administrations also need solar panels to power Covid-19 posts in several locations.
What Indonesian green startups need right now, according to Reynaldi, is collaboration with other sectors, such as education technology companies. He also hopes that the government would take concrete steps to help drive the digital industry by lowering import tax on renewable energy components.
With their added potential of also driving down emission, Wynn Wijaya said that green startups urgently require support from the government. Without proper incentive, these startups will have a hard time struggling alone to support their businesses, while not yet gaining sufficient interest and infrastructure support
Both Wynn and Reynaldi believe that digital businesses focusing on environmentally-friendly products will flourish in the future. Aside from the increasing awareness, this business will also be driven by Indonesia's need of reducing green house gas emission by 41 percent, or equal to 1.1 gigaton of carbon dioxide (CO2), by 2030.
Outside of their potential, green startups are still few in number, while energy needs in Indonesia continue to rise due to population growth and urban development. These businesses will continue to thrive as the coronavirus pandemic makes digital activities more common than before.