Time for A Change
Edition : Sunday, Desember 27, 2020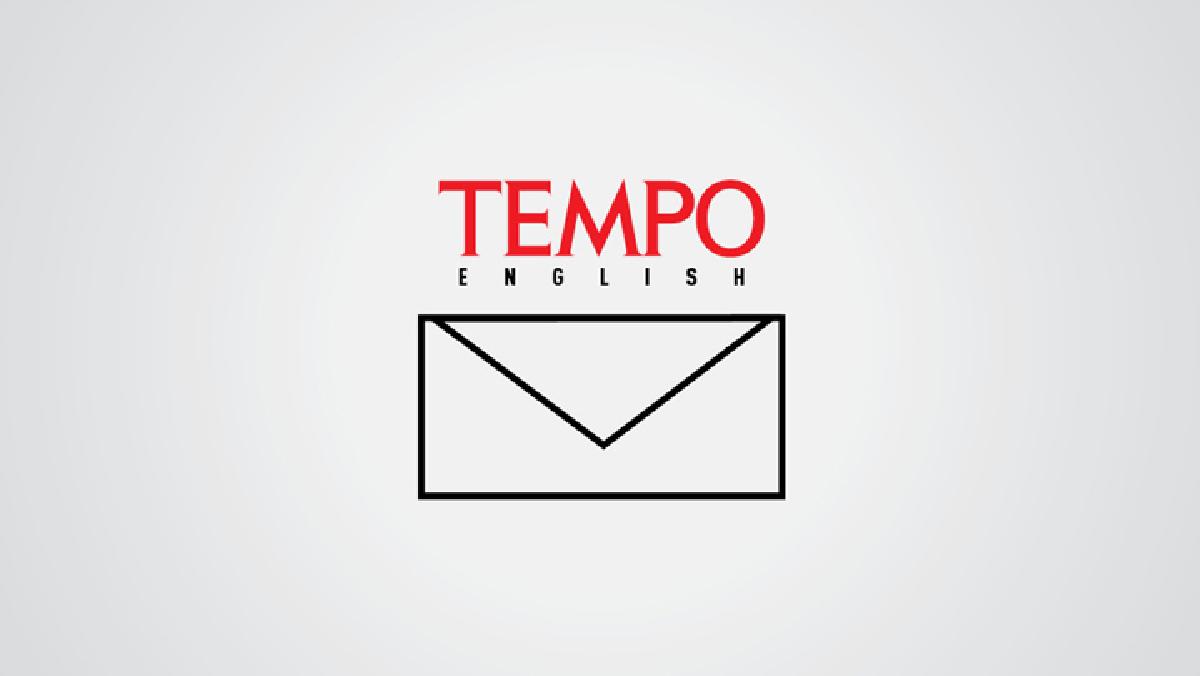 This is the last print edition of Tempo English weekly magazine. Starting from next week, for our first edition of 2021, we will only publish the English magazine in digital format. Readers can access it via our app and website at magz.tempo.co.
This change is inevitable. The pandemic has made the change towards digital landscape, in all walks of life, accelerated. It is time to embrace the new technology and adapt to the new normal. It is necessary for our survival because we want to still be around to serve your need for independent and investigative journalism for years to come.
This is a good thing. Digital technology ensures interactivity between newsroom and the audience. We can use audio, video and interactive format, to make sure we deliver the best and the most significant aspects of all important stories for your understanding.
Moreover, our business model that relies on subscriptions can only thrive if readers are engaged and enjoy benefit from our contents. Therefore, in order to succeed, we need to pay close attention to what readers, all of you, want from us.
That is why we also have to keep innovating. In January 2021, we will start using a new digital subscription platform called Piano. This technology will support a more seamless and users' friendly transformation funnel from our site's casual visitors to loyal subscribers. We hope it will enable us to reach a wider audience, not only from Indonesia, but also from around the globe.
For this purpose, we will publish a special newsletter, starting next week. Please register at http://bit.ly/Newsletter_TempoEnglish to receive the weekly newsletter. This newsletter will consist of Tempo's newsroom take on what is happening and why you need to know it. We hope this curated version of the magazine can help you quickly learn our stories each week and decide whether to read the longer version right away or wait until you have enough time later.
For those who want to engage more intensively, we will also organize a monthly online readers' forum where you can ask anything to the editorial team. Designed as an off-the-record session with our journalists, we hope the online discussion can also be a valuable source of information for you. At the end of the day, we want all of these innovations help you continue to believe in the value of your subscription.
I think everybody agree that this year has been a tough one. Many lives were lost because of the Covid-19, the economy tanked and many people lost their jobs. Indonesia has gone through a lot of changes as well. The government has issued an omnibus Job Creation Law that will change this country. Time will prove whether this huge gambling of President Joko Widodo will be the path for prosperity or a big dark hole that will sink this country.
On the political front, Papua is still simmering and occasionally have bloody conflicts. Lately, we are worried because violence seems to be common there. In many part of the country, indigenous community rights and minority groups are still sidelined and often left to defend themselves. These indigenous people know better than anyone about how to protect our remaining forests. Protecting them means saving the ancient wisdom about our future, whilst defending minority groups, whether its religious groups, LGBTQs or ethnic communities, is our obligation as a democracy.
However, there is always a silver lining in every dark cloud. Every crisis brings new opportunities.
We believe this year has taught us to pause from our routines and look around. The world is suffering because of environmental degradation. We cannot afford to ignore the climate crisis anymore. For a crisis as monumental as this one, we have to learn to collaborate and find solutions together. We need to change, the world has to change, and we have to start from ourselves. From our newsroom at Palmerah Barat 8, Jakarta, Indonesia, we wish you all the best in 2021.

Wahyu Dhyatmika
Editor-in-Chief
---

Tempo's Circulation
I AM a Tempo non-subscribing reader in Medan, North Sumatra. Every week I buy the Tempo magazine from a shop in Jalan Gajah Mada. But for the December 14-20, 2020 edition the shop and several other book stores (including commercial ones in Medan) did not sell it.
The magazine's circulation is often late in the Medan area. At the shop where I usually buy the magazine, the seller only gets the magazines on Tuesday or Wednesday. Sometimes kiosk sellers complain about the limited numbers of the magazine they can sell.
W251bGwsIjIwMjEtMDUtMTEgMDU6NTM6MzIiXQ

Binsar Daniel Panjaitan
Binsardp25@gmail.com
Thank you Pak Binsar. Especially for the December 14-20, 2020 edition, there was indeed a delay due to a printing machine technical problem. We apologize for the inconvenience. Hopefully the magazine will arrive on time in the future. Thank for having been a loyal reader of Tempo—Ed.
---

Tempo Reports
THANK you for presenting very interesting news and inducing enthusiasm to read Tempo's reports.

Pierre Emerick
pierreemeick@gmail.com
Thank you for having been a loyal Tempo reader—Ed.
---
The DBS Debt Collector
ON December 17, 2020, my parents were terrorized by a debt collector from Bank DBS Jakarta. Some years ago, we indeed used a credit card of Bank ANZ, which has changed to Bank DBS. For several years we made smooth payments, which was later stagnant. In early 2018, when ANZ changed to DBS, we settled our debt arrears.
We transferred further payments because, according to bank officers, there was a change in the system. For this reason, our payments were late. If there were underpayments or fines had to be paid, ANZ/DBS should have immediately sent us a letter. For over two years, Bank DBS sent no letter or official notification about it. Yet, following a negotiation, we settled all arrears.
After two years without any notice, a man suddenly knocked on the gate, claiming to represent DBS and saying that we still had debt arrears. He had no DBS warrant. We reported the case to Bank DBS. I submitted its chronology. Hopefully the incident we experienced will not befall to other citizens. 

Mohamad Cholid
Jakarta
---

DBS's Response
With reference to your letter, we would like to inform that in general DBS credit control officers request clients' payments to confirm the settlement of obligations as yet unpaid. However, if there is any violation, a sanction will be imposed.
We have passed on the complaint you have submitted to the relevant division for the follow-up measures. We hope the above explanation can satisfy Bapak Mohamad Cholid.

Rina
Customer Center, Bank DBS Indonesia