Si Komo's Uncertain Fate
The government wishes to reform tourism facilities in the Komodo National Park in West Manggarai, East Nusa Tenggara, by working with private investors. Islands that are home to the Komodo dragon and yellow-crested cockatoo will be polished for premium wildlife safari, like those in Africa. The membership fee will be US$1,000, or Rp14.5 million per person, with the number of tourists limited to 50,000 annually. Without the blessing of the United Nations and a study on the venture's impact on endangered species, not to mention the plan to relocate businesses owned by local communities, the public works and people's housing ministry is building roads on Rinca Island. One company has even begun building an office on Padar Island. This arrangement also alters one island's spatial plan by encroaching into its public space.
Edition : Monday, January 4, 2021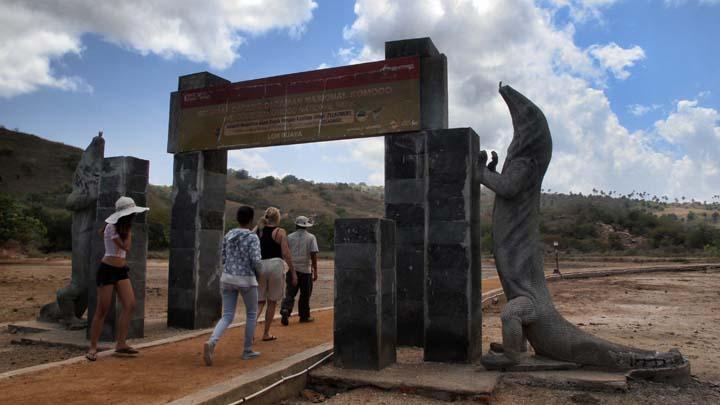 COVERED in sweat, Dani continued to swing his shovel to fill holes containing concrete with dirt. On Padar Island, an unpopulated island in the Komodo National Park, East Nusa Tenggara (NTT), under the scorching midday sun in mid-November 2020, the Balinese man had to repeatedly wipe the sweat off his face with his shirt.
Dani, a 27-year-old man, whose full name he wished to keep secret, along with three other workers were filling a pile hole wh
...
W251bGwsIjIwMjEtMDUtMTEgMDU6MzY6MTYiXQ