From De Niro until Tyson
Dino Patti Djalal and Susi Pudjiastuti get rare opportunities to chat directly with world's personalities. Hollywood actor Robert De Niro and boxing legend Mike Tyson become their interviewees.
Edition : Monday, January 4, 2021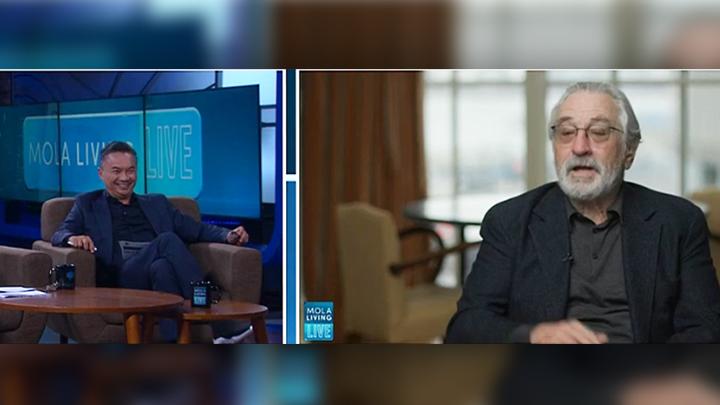 DINO Patti Djalal's situation is comparable to ketiban durian runtuh (an Indonesian proverb which means a sudden unexpected delight). The former deputy minister of foreign affairs got chances to interview two world celebrities, Robert De Niro and Spike Lee. Dino had been chosen as one of Mola Living Live show's Master of Ceremony that is aired in Mola TV streaming platform.
In a duet with actor Reza Rahardian, Dino talked for the first time with Shelton Jackson "Spike" Lee on December 4. They (Reza and Dino) interviewed the director and seasoned American comedian online for one hour. "Spike Lee is a New Yorker, meanwhile I studied in New York. So I know his movies," Dino, 55, told Tempo on Tuesday, December 29.
In less than two weeks, Dino, a former Indonesian Ambassador for the United Stated, was trusted to chat with the legendary Hollywood actor, Robert De Niro. Together with Reza, Dino could not hide his enthusiasm when he was informed by Mola TV a week before the D-day. "I am so excited because he is the king of actors," said Dino, who watched The Godfather film for the first time when he was in junior high school.
The Mola Living Live Program, which was broadcasted in early October 2020, has successfully attracted world personalities as interviewees. In addition to Lee and De Niro, director Luc Besson, actor Sharon Stone, and the legendary boxer Mike Tyson were interviewed. Dino was offered to talk to Tyson. But, because he was infected Covid-19 and had to undergo recovery, he was replaced by former minister of naritime affairs and fisheries Susi Pudjiastuti.
W251bGwsIjIwMjEtMDQtMjEgMTQ6MTM6MTEiXQ
After Dino recovered, Mola TV's representative, Mirwan Suwarso, offered him to interview Spike Lee and De Niro. Having the opportunity to speak directly with his favorite actors, Dino prepared himself seriously. He researched the twists and turn of De Niro's life, family, career, until his political actions. Dino even studied De Niro's interviews on several occasions. "He is a complex person and does not speak so much," he explained.
Together with Reza and MolaTV's team, Dino prepared several questions for De Niro. The 77-year-old actor declined to answer questions on Covid-19 and his family. However, he answered about 20 other questions about acting and films, including stories behind The Godfather's filming with actor Marlon Brando and his vacation experience in Bali. "Reza was really like ketiban durian runtuh. He asked many questions on the acting techniques and methods and they were answered by De Niro," Dino said.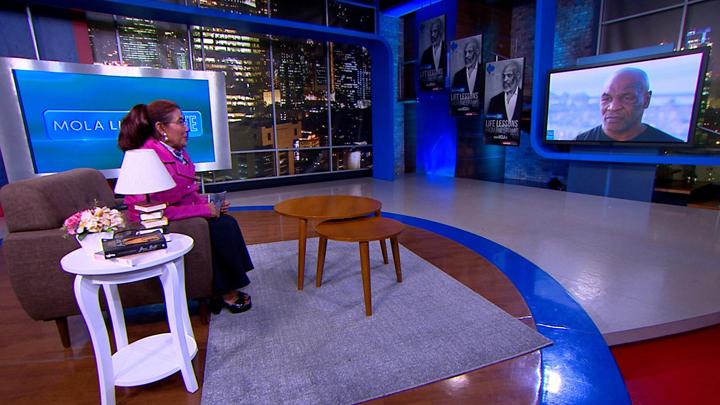 Susi Pudjiastuti interviewing Mike Tyson. Mola TV Media Office
Susi Pudjiastuti also shares her unexpected experience during her interview with Mike Tyson on October 2. Through the video conference, the heavy-weight boxer known as "Iron Mike" told his life story, including the moment when he converted to Islam and jailed due to a rape case. "He is so religious and humane. That surprises me. I was surprised the first time I heard his answer," said Susi on Monday, December 28.
Never having touched the world of boxing, Susi took one to two weeks to study Tyson. Despite reading a lot of stories about Tyson, she was still surprised when she heard his direct answers. Among his answers that surprised Susi was when he said that the failure he experienced was an ordinary circumstance as he was born to the world with nothing. In addition to be prisoned, Tyson was declared bankrupt and in debt in 2003. "His answers were like a cleric or priest. Such person can be very sumeleh (give in to God)," uttered Susi, who during her youth watched several matches of the world's legendary boxers like Muhammad Ali, Tyson, and Evander Holyfield.
For someone with a hard temper, Tyson's answer on gratitude in life stunned Susi. Based on the interview, she found out that Tyson converted to Islam before he was jailed in 1992 until 1995.