Together We Ignore the Danger
Yopie Hidayat (Contributor)
Edition : 18 January 2021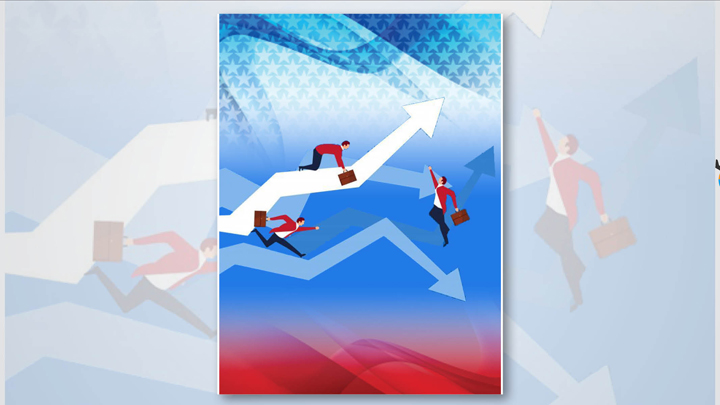 THE behavior of the financial market is increasingly perplexing. Theoretically when the world is being overwhelmed by a pandemic, economies should contract and stock prices should drop. In reality, the exact opposite is happening. Euphoria is taking hold investors everywhere. Various stock price indices keep rising rapidly.
Not even the escalating political tension in Washington DC in the lead-up to Joe Biden's inauguration on January 20 can be a brake in the market, as if no one cares the threat of armed insurrection by fanatic supporters of Donald Trump.
There are plenty of analyses that have sent out cautioning signals. The situation can reverse unexpectedly, at any time, and without warning. The market has been bullish continuously since 2009. It is so matured and asset prices have ballooned to epic proportions without fundamentals backing them up. That is the view of 82-year-old Jeremy Grantham, an experienced investment guru that has been dissecting market movements for decades.
Rothschild & Co., a renowned investment bank, describes the recent behavior of global investors as a pack of animals that is seeking safety in the herd. Everyone is simply following what the person next to them is doing. In such a situation, investors will buy anything when prices are rising. This behavior ultimately drives prices up irrationally. There is FOMO, the fear of missing out.
W251bGwsIjIwMjEtMDItMjYgMjM6MTM6MzciXQ
Lest we forget, the situation will also reverse course when the market starts being pessimistic. If there is even the slightest hint that it is time to sell, FOMO behavior will spur investors off to the races to fire sell their assets. Prices will collapse, and it is not impossible that the financial market will follow. Investors must anticipate this very dangerous risk in 2021.
Until the second week of 2021, investors around the world have chosen to ignore these grim signals. The S&P 500 even rose 2.14 percent within the first two weeks of 2021. The S&P 500 is a benchmark to gauge the performance of heavyweight companies in the United States. However, the movements of this index can also become a beacon to predict price movements in the entire globe, including in Indonesia's financial market.
A continuously rising S&P 500 shows how investors are unwilling to accept that stock prices in the US are already below the healthy level from a fundamental perspective. Tech stocks price movement are completely removed from rationality, no matter how they are calculated. And those tech stocks drive the market to keep breaking price records, day after day.
The movements of Tesla stock prices clearly illustrate the highly irrational behavior of investors. The market value of Tesla, an electric car manufacturing company founded by Elon Musk, has risen tenfold in less than a year. On March 2020, the price of Tesla stock was only US$85.52. As of January 14, it has risen to US$845.
It is true that Tesla has bright prospects in the global warming trend that forces people to use more environmentally friendly technology such as electric cars. However, does it make sense for investors to value Tesla so highly? The market valuation of a company that is only able to sell 500,000 units last year has reached US$782 billion as of January 14. Meanwhile Toyota, which is able to sell 10 million cars globally in 2019, is only worth US$246.9 billion—one third of Tesla—in the eyes of investors.
Tesla is but one example. The rise in various technology-based stock prices that are so far out of reason underlines how something is going very wrong in the financial market. This is a concrete example of the epic bubble that Grantham mentioned above.
It is hard to imagine how market conditions will be like when the bubble pops. For sure, the effects will not be contained in the markets of developed economies. Emerging economies such as Indonesia will be feeling the collateral damage.