Claimed by the Sea
The rising sea is turning the lives of Bendono village residents in Central Java upside down. Fertile rice fields and productive fishponds are now under water.
Edition : Monday, January 18, 2021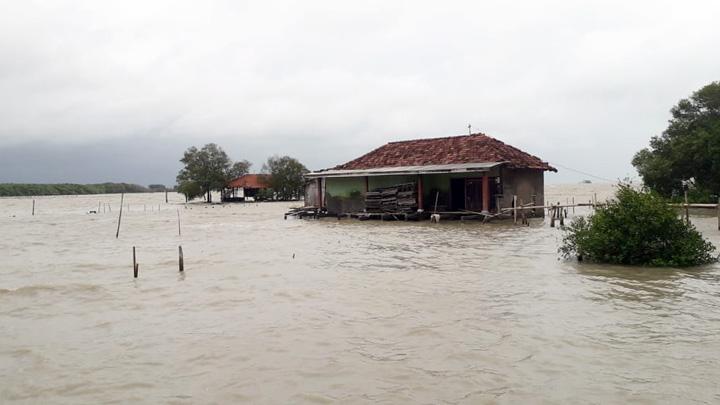 WAHYUDI, a resident of Bendono village in Demak Regency, Central Java, still remembers what his village was like 30 years ago. His house was around a kilometer away from the shoreline. "Between my house and the beach, there were a vast expanse of rice fields and fishponds," said the 57-year-old man on Friday, January 8. His yards are now covered in seawater.

Life in his village has changed since the coastal flood began swe...
W251bGwsIjIwMjEtMDctMjggMTQ6MzE6NTkiXQ