Threat of Medical Waste
A reader takes issue with used medical waste during the pandemic. 
Edition : 25 January 2021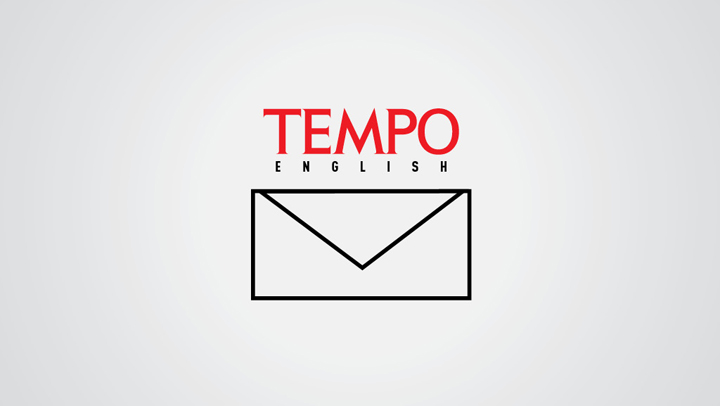 Threat of Medical Waste
RECENTLY, the Indonesian Institute of Sciences conducted research on waste in Jakarta Bay. The finding was accumulating plastic waste plus a new kind of trash: medical waste, which includes, among other things, hand gloves as part of personal protective equipment used during the coronavirus pandemic period.
The research result is quite distressing. First, we remain unaware that polluting the environment is harming nature. Harming nature amounts to terminating our future. The Covid-19 pandemic has proven that viruses are spreading and infecting humans because of the damage to nature.
Second, which has to do with the first, even for pandemic mitigation we are contaminating the environment. Is there no other system and mechanism to recycle medical waste? Researchers may need to study and recommend effective, inexpensive and simple methods of waste recycling.
The increasingly ruined environment makes us even more threatened with various disasters. Hopefully we will soon be mindful.
W251bGwsIjIwMjEtMDItMjYgMjI6NTU6MzkiXQ
Putri Hermawan
Bogor, West Java
---
Intergeneration Communication Tips
THERE are over 700 million results of Google searching for the "generation gap." Several surveys involve a number of proofs of generation differences, while others indicate similarities of the unconcerned thinking pattern of their ages.
Four out of 10 parents call their children or younger family members to get help in online technology, while 25 percent of the millennial generation claims to avoid family members asking for their help in technology.
Baby boomers born between 1945 and 1965 are often called digital immigrants for growing with pre-cell phone technology like radio, television and landline telephone. Latest research has shown that the older generation is enthusiastically using new technology. As newcomers, they need the help of people who understand the digital world.
Gen Y comprises those aged 25-40 in 2021. They are also known as millennials because the oldest are growing up around the turn to the third millennium. But this generation is sometimes called the "mute generation," with 75 percent of millennials avoiding phone calls for wasting too much time. Being the first generation "born with keyboards in their hands" and quickly embracing the rise of social media, they become the first generation experiencing digital intoxication.
Many millennials have to always be ready to be contacted by others nearly all the time as they are seen as the largest segment of the workforce with 61 percent of them working from home, full time as well as part time. That is why the millennial generation seems more protective in their private space. For them, phone calls are invasive because they demand instant response.
The next demographic group, called Gen Z or centennials, is the first generation that has never known the world without the Internet. According to Snapchat's report, Gen Z spends averagely four hours and 15 minutes per day on their cell phones with 64 percent of them connected at every moment. Interestingly, while the previous generation has shown teenage independence, this new younger generation prefers being connected with families and shows this online.
This trend becomes very significant during the restriction period due to Covid-19, when families are in quarantine and children start binding their parents to create content together. The stars of Gen Z begin involving their parents and siblings in a number of pranks, as recurrent characters and dancing partners, so that the content is getting viral.
The newest generation, born from the early 2010s to the middle of 2020, is the Alpha generation. They were born in the same years when the first generation of iPad was released and Instagram launched. Although it is hard to predict how present-day children and school students will behave when they grow up, it is now obvious that as they have been widely exposed to various digital platforms since their early age, they will be shaped by technology.
More than 70 percent of parents of children under 12 say they are at least rather worried when children spend are spending too much time facing computer screens. While explaining to children how to safety access technology, we should make sure that they know how to use digital gadgets and be engaged in online activity correctly.
Indhina Saraswati
Jakarta