Fragile
Viruses are wars without borders. There is no space or time that can be completely ordered and stabilized in indices and maps. Contagion and healing go on within traces of differing attitudes towards life, sickness, and death.
Edition : Monday, January 25, 2021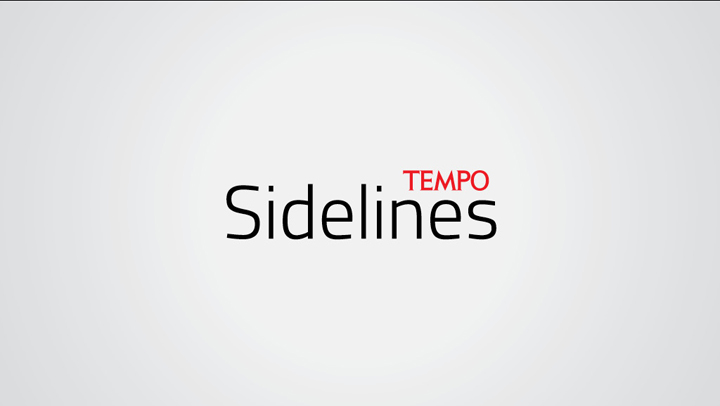 YESTERDAY one of my friends died from the virus—and this loss was not the first. Probably also not the last. Every day we hear news of contagion and death: Covid-19 has not yet stopped taking victims. The world is exhausted fighting it…
How fragile we are
How fragile we are
Of course Sting's song speaks more about history being plagued by violence than humankind's relationship to pandemics. But these days too there is a sense of fragility: no one can say when the virus will subside. Not even science.
W251bGwsIjIwMjEtMDUtMTEgMTg6NDc6NTkiXQ
This does not mean that science is futile. Humanity is long past the 13th century, when the Black Death wiped out a third of Europe's population. Terrifying, mysterious: bodies and souls appeared to be engulfed in chaos as depicted in Pieter Bruegel's The Triumph of Death. Back then, people were resigned and turned to prayer. Science was virtually non-existent until Alexander Yersin discovered the bacterium that caused the plague, Yersinia pestis, in 1894. From then on, people were increasingly guided by epidemiology. Hope became normal.
But viruses are wars without borders. There is no space or time that can be completely ordered and stabilized in indices and maps. Contagion and healing go on within traces of differing attitudes towards life, sickness, and death.
Right now in India, hundreds of thousands—maybe millions—of believers are thronging in the Kumbh Mela ceremony. They come together for weeks at the place of confluence of the Ganges and Yamuna rivers. They do not care about infecting or being infected. Science is unable to wipe out this enthusiasm. Not everything can be placed beneath the microscope.
People try, of course. Including scientists, with or without microscopes. They try to form "a simplified and intelligible picture of the world," as Einstein said in Principles of Research (Motive des Forschens).
But life is never 100 percent intelligible and simple. Except at the moments we want to use something for a particular purpose, as with technology. With this proviso: even in science and technology, particularly in the post-Hiroshima era, scientists realize that their most brilliant discoveries can have unforeseen consequences.
Even so, we want to bring this global war to an end quickly. We live in an era when mankind is able to make astounding artificial intelligence. We live in times when knowledge is increasingly driven by 'epistemological optimism'. Every problem, however complex, is guaranteed to have an answer. "Truth is in the abyss," Niels Bohr, one of the pioneers of quantum mechanics, said. Science is not afraid to explore that abyss.
That optimism—high hopes in the fruit of scientists' labors—in an old one. It began in Europe: in 1803, Sant Simon thought scientists could 'predict the future' and were 'superior to all other men'. The following century such praise and hope was everywhere. In Indonesia, Pramoedya Ananta Toer consistently expressed this optimism—conviction that deserves discussion; he was the voice of an influential writer.
In Bumi Manusia (This Earth of Mankind):
"Science is bringing forth miracles…People no longer have to meditate for years to be able to speak with someone across the seas. The Germans have installed a sea cable from England to India! And cables like this are sprouting up all over the face of the earth…"
Thirty years earlier, Pramoedya wrote The Fugitive where we meet Dipo and Hardo. In one scene Dipo tells of what he believes and has seen:
"Technology will bring mankind to its human greatness, because humanity has been supplemented with all kinds of powers that are now only produced by machines…"
Simplistic, it must be said. The word 'miracle' is hyperbole not quite fitting to describe scientific achievements. Pramoedya does not outline any concrete processes, nor does he question which people produce science and technology, in what situations and how. He does not see change: but ever since the atom bomb was dropped on Hiroshima, we can no longer conclude that "technology will bring mankind to its human greatness."
Because, along with science and technology, there is political power, capital, the tussle of grasped noble ideals, as well as often unconscious greed and phobia. In other words, there is the subconscious of history, which Marx called the 'nightmare' suspended in the thinking of the living generation: the legacy of generations gone before.
It seems as though Pramoedya saw science and humanity as free of that 'nightmare'. In Nyanyi Sunyi Seorang Bisu (A Mute's Soliloquy) he calls man 'greater' than his surroundings. It is hypocritical, Pram writes, to teach 'his inadequacies, his smallness, his meaninglessness'.
I do not think that Pram would listen to the song Fragile. Sting did indeed intend the phrase to be dramatic. But there is something implied in those lyrics: empathy—something valuable in the anxiety of today, something that does not exist in machines and A.I.
Empathy indeed does not answer when this pandemic will end. But this is where the desire arises that is now important: to help—helping one another.