Ahead of Rules
Supported by the capital strength of technology companies, a number of banks are preparing to become digital banks. Regulations are running behind.
Edition : 25 January 2021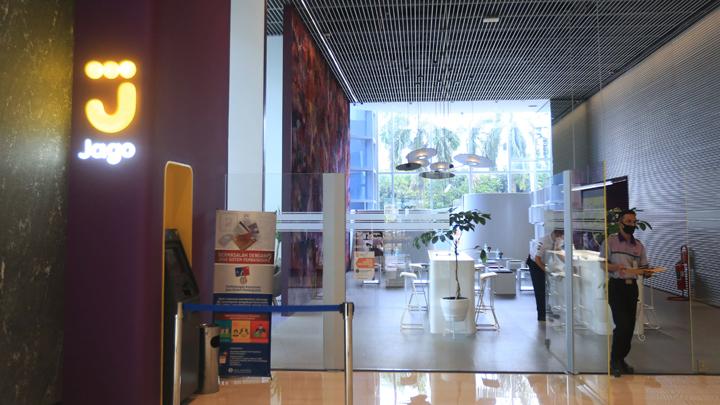 THE huge transaction by Bank Jago (ID: ARTO) at the end of 2020 was not the company's last breakthrough. The bank, formerly known as Bank Artos, is preparing to launch a new app in the first quarter of this year. Also carrying the Jago brand, the new platform is expected perform beyond imaginations of digital bank customers.
Jago's new app will mark the start of a new chapter of ARTO as a digital bank. Bank Jago will run an open application programming interface (API), a computer programming platform that allows systems integration between the Bank Jago's and that of other entities in the digital ecosystem, such as financial technology (fintech) providers and e-commerce platforms.
"In essence, we want to make this bank a shared platform," Bank Jago's compliance director Tjit Siat Fun told Tempo on Friday, January 22. "The key is flexibility and ability to adapt."
The app will also serve as a medium for Bank Jago to make fundamental changes to the concept of customer service, from multichannel to omnichannel. In a multichannel concept, banks provide infrastructure independently, starting from branch offices, automated teller machines (ATMs), to Internet banking or mobile banking services. In short, this model focuses on transactions. Omnichannel allows customers to access services via digital platforms, which prioritizes interaction.
W251bGwsIjIwMjEtMDItMjYgMjM6Mzc6MDQiXQ
Bank Jago is still keeping quiet about what the app would be like. However, a banker within the company's inner circles gave some idea. To date, e-money users top-up their balance by transferring fund from their bank savings accounts. Soon, through an inter-system integration, Bank Jago customers' accounts will also serve directly as e-money. Customers can access Jago services directly on platforms in digital ecosystems where the system is integrated.
Predictably, Gojek—the super-app created by developer Aplikasi Karya Anak Bangsa—will be the first digital ecosystem for the integration. This is a follow-up collaboration after Dompet Karya Anak Bangsa, GoPay's organizer and subsidiary of Gojek, increased their ownership in Bank Jago on December 18 last year. In total, Gojek has paid Rp2.25 trillion to have control over 22.16 percent of ARTO shares.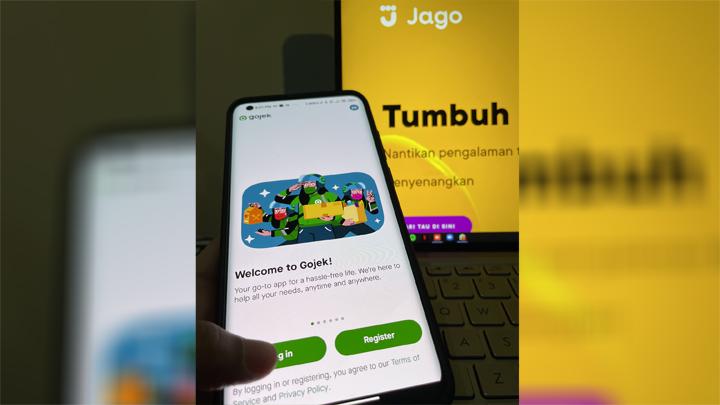 Gojek and Bank Jago apps. Tempo/Ratih Purnama
Gojek Chief of Corporate Affairs, Nila Marita, said Bank Jago would not take over GoPay, and vice versa. This strategic collaboration provides options for the public, especially Gojek and GoPay users, to have easy and comfortable access to financial services.
Gojek customers and partners are not required to set up an account at Bank Jago to be able to get services on the Gojek platform. The decision to open a Jago account is entirely up to Gojek customers and partners. Gojek and Bank Jago, said Nila, are collaborating to utilize resources in order to create and provide digital banking services. "Gojek, which is a super-app, has a reliable technology infrastructure, while Bank Jago has the established banking service and infrastructure," she said.
•••
AT the end of last year, Gojek-Bank Jago partnership brought back the topic of digital banks in Indonesia. At the same time, a number of countries in Asia are eager to develop fully-digital banks.
The financial authorities of some countries even welcome non-bank financial institutions to establish new banks that are fully run by information technology (IT) utilization. For them, the use of technology can make banks more efficient, more agile in reaching the under-banked and unbanked groups, such as micro, small and medium enterprises.
The latest developments come from Singapore. In early December, around the same time as the Gojek-Jago Bank reports were circulating in Indonesia, the Monetary Authority of Singapore (MSA) issued digital bank licenses for the first time. The permit was given to four entities dominated by tech giants; Grab and SingTel consortium; Sea Group; Ant Group; and the consortium of Greenland Financial Holdings, Linklogis Hong Kong, and Beijing Co-operative Equity Investment Fund Management. In Malaysia, at least five similar licenses with different business models are also set to launch.
In Indonesia, the financial inclusion and banking digitization program actually started long ago. However, the current services available now are the digitalized version of existing physical banks—not virtual, fully-digitized, branchless banks. Four years ago, Bank BTPN pioneered the digital service product with the launch of Jenius, followed by Bank DBS Indonesia with its Digibank.
With the national banking development leading towards consolidation or reducing the number of banks, a banker said it is unlikely that a digital bank will be entirely new. That is why, over the past year, a number of investors have chosen to acquire small banks. Many also call it as buying a bank license in hopes of digitizing it soon.
That is precisely what Jerry Ng and Patrick Walujo thought of when buying Bank Artos shares at the end of 2019, through Metamorfosis Ekosistem Indonesia and Wealthtrack Technology Limited, respectively. Since its inception, the investment aims to turn Bank Artos into a digital bank with end-to-end services that are carried out through an IT system. The problem is, there is no specific regulation for this type of digital bank.

So far, the rules referred to for this business is the Financial Services Authority (OJK) Regulation No. 12/POJK.03/2018 on the implementation of digital banking services by commercial banks, also known as the POJK on Digital Banking. From the name, it is clear that the POJK only acts as guide for banking industry players who wish to provide digital services. The requirements for banks to provide digital services include being categorized as Commercial Bank Business Group (BUKU) II, a.k.a. having a minimum equity between Rp1 trillion and Rp5 trillion.
It was that requirement that encouraged the new investors of Bank Artos—now Bank Jago—to raise ARTO's core capital, which as per March 2020 only amounted to Rp642.87 billion. Bank Artos' efforts to 'upgrade in class' paid off after the company issued Rp1.3 trillion new shares through a rights offering in April. At the end of 2020's first semester, the bank recorded a core capital of Rp1.26 trillion.
In addition to Bank Jago, two other banks are said to be the forerunners of digital banks in Indonesia. Both have been acquired by large investors with a background in technology. The two banks are Bank Yudha Bhakti—now named Bank Neo Commerce—and Bank Kesejahteraan Ekonomi.
The renaming of Bank Yudha Bhakti to Bank Neo Commerce in September 2020 came from a desire to become a digital bank following the presence of Akulaku Silvrr Indonesia on its list of shareholders. Akulaku is a fintech company backed by investments from the Ant Group, a Chinese financial technology group affiliated with e-commerce giant Alibaba.
Behind Bank Kesejahteraan Ekonomi (BKE) is a big tech company from Singapore, Sea Ltd. The parent of e-commerce company Shopee has indirect control in BKE through Turbo Cash, a subsidiary in Hong Kong. In June and November 2020, Turbo Cash increased its ownership in Koin Investama Nusantara and Danadipa Artha Indonesia, two shareholders of BKE.
Banking industry players are also catching up. Bank Central Asia, the largest private bank in Indonesia, is also preparing a new vehicle to welcome the era of digital banking. "We already have Bank Digital BCA," said BCA Chief Executive Officer (CEO) Jahja Setiaatmadja on Friday, January 22.
Bank Digital BCA is a new brand for Bank Royal Indonesia, which BCA acquired in April 2019. Previously, Jahja said that Bank Royal will be a digital banking subsidiary that works on the micro, small and medium business segments. In order for Bank Royal to go up one level to BUKU II, BCA injected Rp1 trillion in capital in addition to the Rp988 billion acquisition fund.
However, Bank Digital BCA has not started its operations yet. "Our products and services will be launched in the near future," said Lanny Budiati, CEO of Bank Digital BCA. Lanny added that digitized banking services have become a need for customers who increasingly demand convenience, speed and security of services.
•••
A NUMBER of banks are lining up to go digital as well. The digital bank agenda continues to buzz, successfully raising the price of Bank Jago shares. As of Friday, January 22, ARTO closed at Rp6,400 per share, up 13 times from last year's Rp495.
However, until the OJK issues a special regulation on digital banks, Bank Jago cannot really be considered as a fully-digital bank. Now, banks are doing the same as what Bank Jago has done: preparing the technology infrastructure, launching new digital products, and collaborating with digital ecosystems to form service integration.
Speaking at the Financial Services Industry Annual Meeting on Friday, January 15, OJK Board of Commissioners Chairman Wimboh Santoso repeatedly mentioned that accelerating digital transformation is one of the challenges faced by the financial services industry. Therefore, accelerating digital transformation to provide room for better competition will be among OJK's prioritized policies. "Licensing for digital financial service institutions, such as digital banks that will operate in Indonesia, will be accommodated," he said.
Wimboh said that the accommodative measures will refer to existing provisions with the addition of several other terms, as well as "taking into account its impact on financial system stability and its contribution to the national economy."
The OJK had indeed stated several times that it would specifically regulate the digital banking sector. Together with banking associations, the OJK is preparing a blueprint for the digital banking transformation. The policy to anticipate technological developments will outline the road map for Indonesia's banking developing in the 2020-2025 period.
OJK Executive Director for Banking Research and Regulatory Department, Anung Herlianto, said the regulator is seeking external opinions for drafting the rules on digital banking implementation, which is targeted to be completed by the end of 2021. Anung said that the regulatory framework will be changed from being originally rule-based to principles-based, in order to accommodate the need of a fast-moving industry, including digital banking.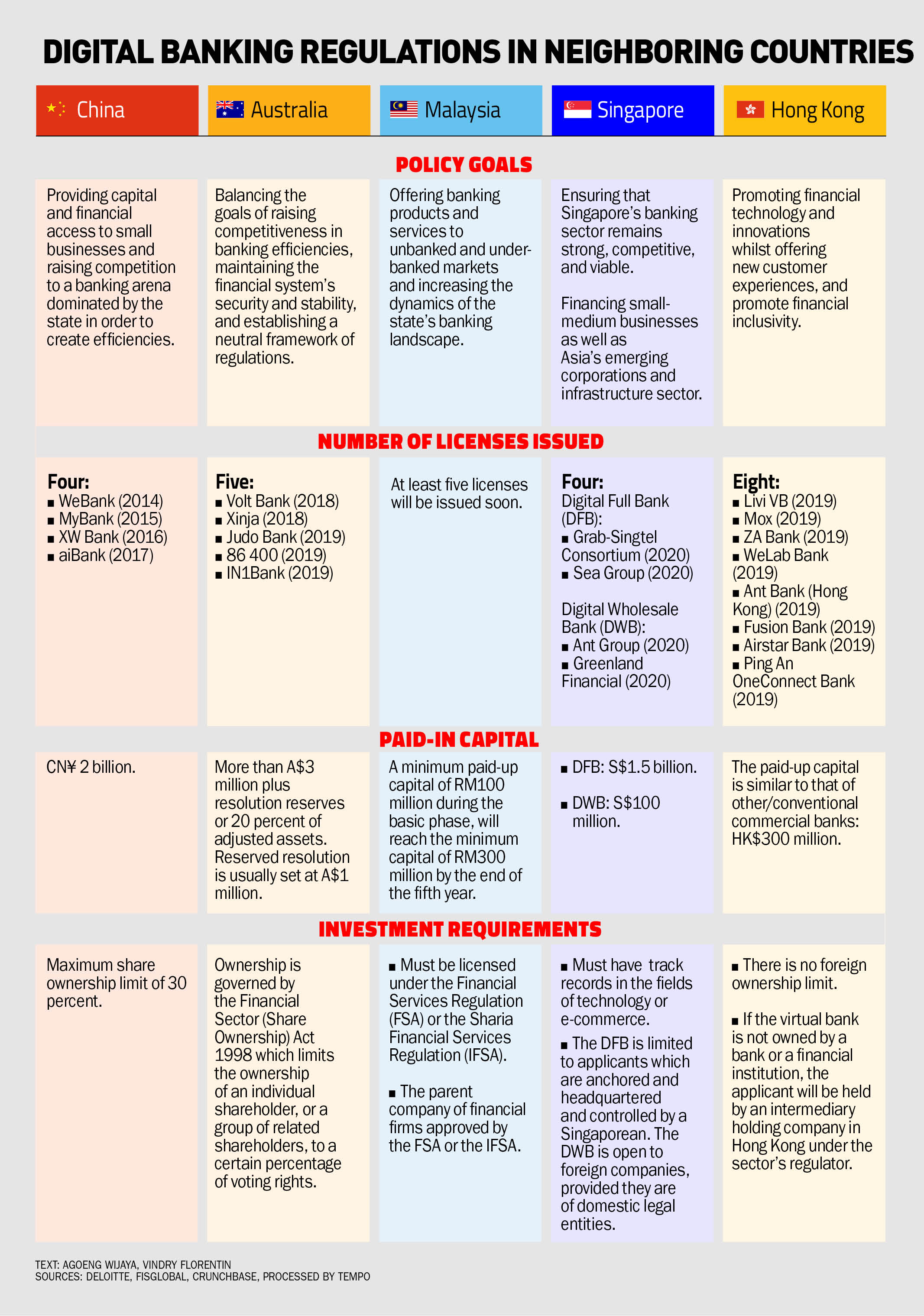 The OJK also provides fundamental boundaries to differentiate between digital banks and conventional banks with digitalized services. Digital banks, Anung explained, were designed to use the latest technology and knowledge to carry out banking functions from the start, without being associated with products. "Digital banks are born with a 'first principle and utility is the king' mindset," he said. This mindset, he continued, gave birth to evolutionary innovations in institutional and organizational structures, which are different from conventional banking. The need for a physical office, for example, will be minimum, or even without one.
Meanwhile, banks that digitize their services are basically just regular banks with modified features as a technical solution to the limitations of conventional banking's basic design. This is what is meant by digitization based on a product framework.
Although the OJK will speed up licensing, Anung asserted that the regulator feels the need to ensure that the two models meet prudential aspects, such as in matters of governance, risk management, and capital. "We continue to study the potentials of unknown risks from the developments in information technology," he remarked.
Meanwhile, OJK's Deputy Commissioner for Public Relations and Logistics, Anto Prabowo, said the regulator is currently reviewing the plan, including aspects of consumer protection. Currently, he said, there is still a gap between the level of financial literacy, the use of public information technology, and the inclusiveness of financial products. Surveys show that Indonesians' financial literacy level is still very low at around 38 percent.
Therefore, said Anto, the OJK does not want cases that harm digital banking consumers to reoccur. "Our stance is clear, to encourage the use of financial technology in a well-measured fashion," he said.
RETNO SULISTYOWATI, VINDRY FLORENTIN