The Certainties of Digital Banking
Interest rates for banks in Indonesia are the highest in Southeast Asia. Digital banks could lower the cost of borrowing. 
Edition : Monday, January 25, 2021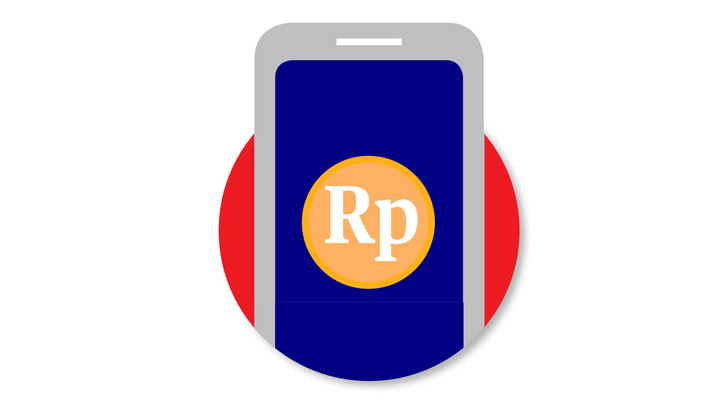 DIGITAL banks could make the banking industry far more efficient. Therefore, policy makers must immediately issue regulations to support the growth of this industry in order to increase the efficiency of the economy.
Interest rates charged by banks for loans in Indonesia are higher than those in other Southeast Asian countries. As of last September, the average interest charged on loans in Indonesia was 9.3 percent. At the same time, the average interest rate in Singapore was only 3.65 percent and in Thailand 5.41 percent. The high cost of credit in Indonesia is caused by, among other things, high banking operational costs.
As a result of high interest rates at local banks, corporations look for cheap funding overseas. Businesspeople who do not have access to funds from overseas put the brakes on business development. As a result, the country's economic growth is slowed. Banks frequently have an excess of liquidity because of suboptimal credit flows.
Hence, this is one of the advantages of digital banking. These banks can reduce their operational costs because for example they do not need branch offices. This type of bank does not need as many employees as conventional banks. Therefore, they can provide lower cost loans.
W251bGwsIjIwMjEtMDQtMjMgMTk6MDU6MzYiXQ
Low net interest margins are an indication of a more efficient banking system. In the end banks provide more benefits to the economy as a whole. Banks that are efficient have the potential to increase their share of the market.
Therefore, the plans by Bank Jago—previously Bank Artos—and Bank BCA Digital, formerly known as Bank Royal Indonesia before being acquired by BCA, to become completely digital banks needs to be welcomed with appropriate regulations. The Financial Services Authority (OJK) needs to immediately issue regulations that make it easier to establish digital banks. It must also become a catalyst so that our banks are not left behind by their neighbors. Singapore has already issued operating permits for four digital banks. Meanwhile Malaysia is preparing to issue licenses for five banks. In both countries, the digital banks hope to begin operations at the beginning of 2022.
So far, the OJK has tended to give too much protection to public banks. Protection is important to ensure caution and security, but too much protection means that conventional banks stay in their comfort zones. These banks enjoy the profits from high net interest margins, but they are actually slowing down the economy. Digital banks need to be established soon to improve economic efficiency.
Clearly the presence of these digital banks will increase competition. Conventional banks will be forced to innovate to become more efficient, so they are still able to compete. In turn, the public will benefit from lower interest rates.
The rapid development of technology; the more than 60 million micro, small and medium-sized businesses as well as the potential for a larger slice of the digital economy cake—which according to 2019 research from Google and Temasek is worth US$40 billion—should prompt the OJK to immediately establish the infrastructure for digital banking. The OJK and the government should move with the times in their response to the development of this sector because those who oppose change will be left behind.