We Can't be Dependent on Government
The traditional arts sector has been one of the most battered industry by the pandemic adversely affecting those who depend on stage performances for their livelihoods. Many traditional artists in rural areas have no choice but to turn into farmers, traders or online taxi drivers as they cannot rely only on government assistance to sustain themselves.
Edition : Monday, February 8, 2021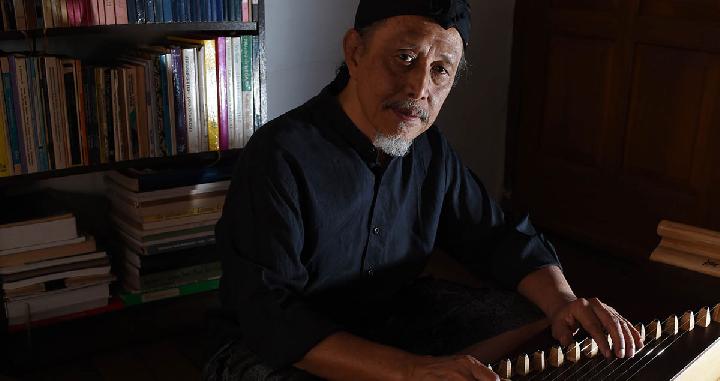 THE prolonged Covid-19 pandemic is threatening the survival of many traditional arts. Artists who make living from stage performances are among those who get the shorter end of the stick in the pandemic as demands for their services dried up. Without income and with welfare aid from the government hardly meeting their daily needs, much less to sustain their professions, a lot of traditional artists in rural areas have switched jobs to become farmers, traders or online motorcycle taxi drivers. "We can't expect the cash assistance to sustain their livelihoods," said Endo Suanda, an ethnomusicologist-cum-cultural observer, in a special video interview with Tempo last Wednesday, February 3.
Since the enforcement of restrictions on public activities to curb the spread of Covid-19, the traditional arts sector came to a standstill. In Bali, for instance, since the end of last March, one can no longer hear the chak-chack sounds that usually echo from the kecak shows at numerous tourist sites. In West Java, the absence of visitors has nearly pushed Saung Angklung Udjo in Bandung to the brink of bankruptcy. The angklung (a traditional bamboo wind instrument) craft and art center established in 1966 complete with a performance arena, a bamboo craft center, and a bamboo musical instrument workshop, has been a cultural and educational destination for many decades.
Endo, 73, said that traditional performing artists are struggling to adapt with the pandemic situation. Not many of them can familiarize themselves with technologies to go digital. Those who manage to adapt meanwhile are able to maintain their jobs and continue to earn their living. "Those who are not technologically literate, perhaps due to their poor education and limited visions or new ideas, are forced to take up non-art related work," said Endo who in the past eight years has immersed himself in the art of making bamboo musical instruments.
Endo described to Sapto Yunus and Mahardika Satria Hadi from Tempo how the pandemic was affecting traditional artists in many regions particularly West Java. A traditional art teacher and trainer with several campuses, Endo also shared stories about the influence of digital technology on the artists, the effects of the crisis on their survival and his endeavors to develop and promote traditional bamboo musical instruments which have now popular among famous musicians.
W251bGwsIjIwMjEtMDUtMTEgMDU6MTE6MDgiXQ
The Covid-19 has devastated the traditional arts sector. How are artists riding out the pandemic?
Saung Angklung Udjo is a good example because it is the most advanced art center in West Java. They produce musical instruments, have a kind of souvenir shop, and offer an extensive range of education programs, workshops and displays drawing many visitors. It is also one of the oldest establishments. Even an extraordinary entity like that is severely battered.
What is pushing Saung Angklung Udjo into the brink of bankruptcy?
I think the fundamental problem is just one, there is no buyer or visitor as it is the main source of their income. It primarily depends on giving on-site service. People go there to watch performances. It's different from dalang (puppeteer at a puppet show), for example, which can be watched anywhere. We are hoping for helping hands from many sides including the regional or the central government.
With the number of visitors dwindling, what are the solutions angklung players can come up with?
Perhaps, the one and only way is to go online, be it in the form of course, workshop or performance. But we also know that online performances hardly generate any income. How many people are willing to pay to watch an online (angklung) show? Very few. It's not easy to find audience even for a free performance. I think the most hopeful source is assistance. Though it doesn't mean that they are given money to do nothing.
What will the assistance scheme look like?
In the case of Saung Angklung Udjo, for instance, schools in all of West Java, let's just say one percent of the total schools, may be solicited to buy angklung instrument from there. So, it's like helping them to continue to work amid the pandemic.
Why must be schools that should buy?
Because schools usually are backed by foundations, the central or regional government. They are also large in number. I think they have the potential. Even though schools are also certainly going through tough times, support from any kind would be a huge help. Smaller institutions can also chip in.
The education and culture ministry has recorded that at least 59,000 culture-related businesses were affected by the pandemic and the government has prepared a social aid scheme for artists. How is it progressing actually?
Just like other citizens in general, some received and some didn't. Also, the help that came was not much of a help. For example, there was a cash assistance of Rp600,000. How long will it last? We can't expect that (cash) assistance to sustain them for long.
What do artists hope from the government to tide over the crisis and continue to work as artists in the midst of the pandemic?
We can't expect much from the government. Its capacity is also very limited. Actually, so many artists are quite creative in keeping their heads above water. Some went online to become motorcycle taxi drivers, sellers or even coffee traders. They are trying all kinds of things. It means they do need to work to support their families and not just think about performing as artists. Many of those in villages became farmers and are surviving through difficulties by borrowing money from neighbors here and there.
Do artists in villages manage better than those in the cities?
As far as I have seen, the pandemic situations in general in villages are safer compared to those in the cities. People feel safe to work with others so they can continue to live relatively normal lives. They can continue to work with neighbors or families. But in terms of their life as artists, their condition is worse than that of those in the cities. Performances in rural areas are mostly sought by people who hold celebratory ceremonies. Now there is almost no income as celebrations for events such as wedding or circumcision are prohibited.
Which traditional performing arts have been affected by the pandemic?
Jaipong (traditional Betawi dance), gamelan (traditional Javanese orchestra), wayang (shadow puppet show), sandiwara (opera). These are major performing arts groups in the rural areas. Sundanese wayang golek (West Java puppet show), wayang kulit (leather puppet) in Cirebon, Indramayu, and very popular dalang which is performed almost 15 to 20 times or even more during the season. Now (there is) almost no (performance) in the past one year. Musicians are also feeling the heat. They used to make a pretty good living from gigs.
Before the pandemic, how much a dalang performer in West Java generally earn?
A famous performer, for example, would perform from 150 to 200 shows per year. Less popular performers perhaps do just one or two. Some don't do any show at all, so they take part as instrument players instead. A group of 15 to 20 players earns, say Rp6 to 8 million per show. That's the lowest tariff. Popular groups can fetch from tens to hundreds of millions of rupiah per show.
People generally have gotten used to working via online platforms. How about traditional artists?
Some do create content for online teaching. Take Endang Sukandar, a renowned suling (Sundanese bamboo flute) player, for instance. He sends learning materials via WhatsApp or Facebook and interacts with his students via mobile phone. The students send videos of their lessons digitally for correction. An interesting process.
Is the distance teaching method effective in engaging students?
Each of his session involves around 20 students, not only from Indonesia but also from Japan, European countries and the United States. This is all new for traditional artists who were not very savvy in communicating via online platforms. But now it poses both a challenge and an opportunity.
Do you see the same phenomenon in other regions?
(There are) not many like Endang Sukandar.
What about the fate of digital illiterate artists?
They have no choice but to make do with what they can. Like the Mang Udjo studio which has quite a lot of employees. They are not very digital savvy because of poor education or limited visions or new ideas so they are forced to take non-art related jobs.
How many performers have been forced to switch jobs to sustain their livelihoods?
Perhaps there are more people like them than those who can still earn their living from performing. A famous glass painter from Cirebon, Kusdono Rastika, for instance, he can't do anything else except glass painting. But he keeps himself productive. The conditions are tough for sure. In a case like this, we can help promote the products but it's different when it comes to performances, for example dance performance.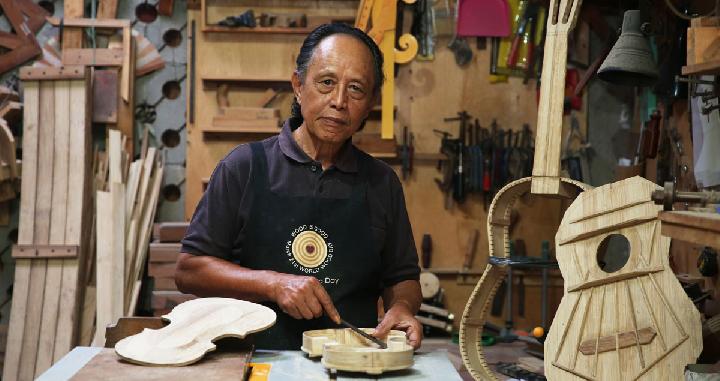 January 8, 2020. Tempo/Ratih Purnama
What kind of challenges do performing artists face?
They usually perform when there are events which currently are almost non-existent anywhere in the country. Craftsmen or fine artists such as Kusdono can still be productive as there is still demand.
Besides West Java, which other regions have artists struggling really hard to survive?
Those in the cities, those who are relatively modern can still perform such as Suarasama in Medan (North Sumatra). The music band founded by Irwansyah Harahap has performed several times in the national cultural week, an online event launched by the education and culture ministry. It means they get the attention from government institutions.
How about those in the rural areas?
My friends in Lombok, Sumbawa (West Nusa Tenggara), well, they turn to farming or trading. If we talk about rural artists who mainly work in agriculture, perhaps Bali is the best example. They have a functioning and undisturbed community system except for those that rely on tourism.
Isn't tourism in Bali has collapsed during the pandemic?
Tourism activities are in a complete limbo. On the one hand, Bali has been hit hard because the majority of its revenue comes from tourism. But, on the other hand, given their extremely strong social integrity among people of arts and other sectors such as agriculture, religion, and trade, artists there are still able to survive. Artists who usually perform for tourists can still perform in neighborhood units.
Can traditional performing arts go hand in hand with ever-evolving digital technologies?
There is something interesting in digital and social media developments. It is the fact that those seeking traditional values or trying to promote them are actually youths. They travel to all corners of the country, document old traditions, like jathilan (traditional Javanese dance depicting a group of horsemen), and then upload them to social media. It gives them a sense of pride. Youths today actually have higher appreciation or interest in traditional arts than their parents.
The technology advancement is not a threat?
It presents both threat and opportunity. The technology offers new platforms. From photography to video then to video by mobile phones so we no longer need films like in the old days. Platforms are available and youths are motivated to utilize them. Digital technologies provide new opportunities in that sense. We also know that interest in local traditions, concern for self-identity, and search for specific contexts are some of the current and rising trends.
You have studied and lived for quite some time in the United States. How do youths there exhibit interest in arts?
I was there for almost a decade. Many parents in the West also don't like the classical art. The number of classical music fans in Europe or the US, for instance, is much lower compared to the population. It's just that they have sufficient people to support the sector. I was once taken aback to learn that tickets for an opera were sold out two years in advance although operas were rarely performed given a limited number of performers or audience. The tickets were sold out to loyal fans, not because there were many fans.
Aren't there such ardent enthusiasts in Indonesia?
We don't have critical mass here whereas over there they have significant fans to sustain performing arts. Perhaps critical mass in Indonesia is not growing.
You are exploring the use of bamboo as a material to create different musical instruments. How is it going?
It's still going on. This actually is a part of the initiatives of the Archipelago Arts Education Institute which I founded. I made a guitar from bamboo although I don't even know a single key. I'm neither a guitar lover. I've always preferred traditional arts. All my research projects are about traditional arts.
Then why do you make a bamboo guitar?
Through creating a bamboo guitar, I could learn acoustic concepts. To be honest, I cannot carry out acoustics analysis in traditional musical instruments. They almost lack descriptions and analyses.
Why?
Western musical instruments have exact measurements down to a hundredth of a millimeter and they've been in use for tens or hundreds of years. From there we can learn their systematics and acoustics and even more so since we have digital technologies nowadays. Digital modeling and analysis have become more sophisticated. That's how I learn acoustics calculations or concepts.
What other musical instruments do you create from bamboo?
Besides guitar, kecapi (Sundanese zither) and drums for mosque. I've sold three drums for Rp25 million each, about twice the price of a wooden drum of the same size. A guitar and a kecapi are each sold for Rp7.5 to 9 million and Rp15 million respectively.
Do you market these wooden instruments?
Yes, but less than 10 instruments were sold in the past eight years. That's all that were sold, (chuckles)...
Did you sell any during the pandemic?
Out of a dozen of guitars produced, half of them were sold during the pandemic under the brand PSN or Pendidikan Seni Nusantara. Our bamboo guitars are used by Iwan Fals (singer, guitarist and songwriter), Donny Suhendra (guitarist), and also the vocalist of the Padi band, Fadly. Iwan Fals played the bamboo guitar in dozens of songs. It must be something if he repeatedly used it, right?
---
ENDO SUANDA | Place and Date of Birth: Majalengka, West Java, July 14, 1947 | Education: Diploma from Bandung Dance Academy (1968-1973); Bachelor of Arts, Yogyakarta Dance Academy (1973-1976); Master of Ethnomusicology, Wesleyan University, Connecticut, US (1979-1983); Phd in Ethnomusicology, University of Washington, US (1987-1991) | Career: Member, Plenary Council, Jakarta Academy and Jakarta Arts Council; Program Director, Tikar Media Budaya Nusantara, Bandung; Executive Director, Archipelago Art Education Institute, Bogor | Awards: Asia Leadership Fellow Program from The Japan Foundation and The International House of Tokyo (1998), Cultural Award from the Mayor of Bandung (2009), Pancasila Icon Award from the State Secretariat (2020)