Culture in Law Enforcement
Views of Tempo readers on culture in law enforcement and humanism in architecture.
Edition : 15 February 2021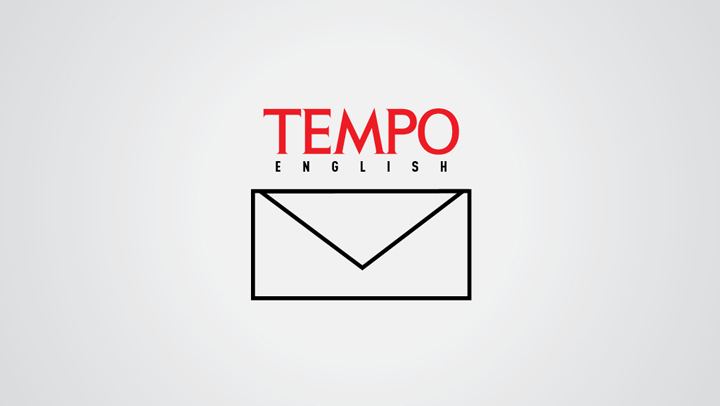 Culture in Law Enforcement
IN expressis verbis (explicit terms), Indonesia is a constitutional state as stipulated in Article 1 paragraph 3 of the 1945 Constitution. Behind this, there is a solid historical reason after two orders of law only constituted political subordination. Therefore, with the end of the New Order era, there has been constitutional reform. It includes an amendment to the 1945 Constitution that states Indonesia is a state based on the rule of law in order to ward off absolute power.
The problem is that the quality of law enforcement is like running on a treadmill; one is sweating but only remaining in the same place. In other words, today's law enforcement is stagnant. In the case of the acid attack against Corruption Eradication Commission investigator Novel Baswedan, there was disparity in the decision taken. Its defendants were only sentenced to two years and one and a half years in prison. Meanwhile, in an almost similar case, the acid attacker was sentenced to more than 10 years in jail.
The health protocol violation case of Rizieq Shihab was not the same as the breach of protocols by many regional-head candidates during their election campaigns, whose follow-up action against them has been unclear. In fact, law enforcement with fairness is something inevitable for the accommodation of legal certainty, justice and legal usefulness.
The saying "tough legal action against commoners, lenient for those in power" has now changed in line with the narration developing in public spaces, which is "tough legal action against the opposition, lenient for government supporters." There is the culture of ewuh pakewuh (feeling awkward) in our law enforcement.
W251bGwsIjIwMjEtMDItMjYgMjI6NTA6MzAiXQ
Many scientific studies have dealt with the ewuh pakewuh culture, especially in relation to the bureaucratic reality. Most of the studies have concluded that the ewuh pakewuh culture has a negative impact.
This culture constitutes a drawback that must be avoided in law enforcement because it will disturb the professionalism and integrity of law enforcers and disrupt the order of an appropriate system. So, law enforcement should be impartially executed by emphasizing the principle of equality before the law.
Adam Setiawan
Samarinda, East Kalimantan
---
Humanism in Architecture
ARCHITECTURE is identical to the impression of being luxurious, intricate, esthetic, and expensive. As a result, the prevailing view is that only people of middle and upper groups can acquire desirable architecture.
This view has affected people's behavior when they wish to design buildings. Many of them leave their designs to contractors who offer free designing work. Actually, houses do not only need a comfortable and healthful environment, but should also be inspirational. Therefore, many people have a mistaken outlook on architecture.
Architecture serves as a forum designed to shelter all kinds of human activity in daily life. It means that architecture is indeed intended to serve the needs of everybody. In other words, it is not only for people of middle and upper classes, but rather for all members of society, including lower middle-class people, who have the right to enjoy and own commendable architecture.
The question is: can humanism in architecture be implemented? If so, how should it be done? Are there architects ready to assume a professional stance in facing the disparity frequently found in this field? The answer is: there surely are.
Grace Elkitov Pantan
Parahyangan Catholic University, Bandung, West Java.