From The Plague to the Psyche
The Rancage Literary Award has for the 33rd time endowed the best works of literature in local languages. Instigated by literary giant Ajip Rosidi, the award provides impetus to provincial writers to preserve local languages on the brink of extinction.
Edition : Monday, February 15, 2021
WHEN he wrote the novel Sasalad: Sempalan Épidemi di Tatar Garut (Sasalad: A Slice of Epidemic in Tatar Garut), Dadan Sutina decided to employ a form of Sundanese diction hardly ever used today. Some of the vocabulary is not even found in the Sundanese dictionary. Scores of words Dadan used originated from the time of the novel's setting, mostly related to names of things and utensils. The novel is dotted with footnotes explaining these words no longer heard in daily language. "I wanted to record and preserve those words," said Dadan.
For his effort, Dadan was the target of harsh criticism from a handful of people who felt the tactic disrupted the novel's flow. Instead, Dadan's device won him the Rancage Literary Award in the Sundanese literature category, conducted live on YouTube on January 31. According to jury member for the Sundanese literature category, Hawe Setiawan, Dadan's work was outstanding for its rich vocabulary and innovative narrative device. "He went beyond realism. That was what made the novel great as well as so problematic," said Hawe on Tuesday, February 9.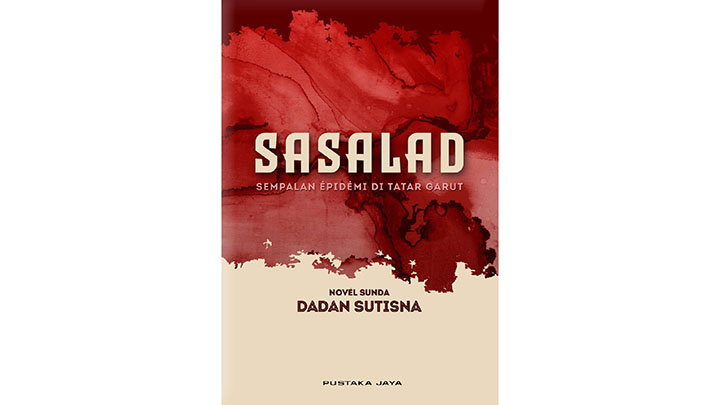 Saladad: Sempalan Epidemi di Tatar Garut (Saladad: Epidemic Splinter in Garut), by Dadan Sutisna. Pustaka Jaya
Dadan completed Sasalad—which means plague—in 2018 over a period of six months. The main character, Sutaya, exists without bodily form for having mastered halimunan (the art of turning himself into mist). Without a physical body, Sutaya knows about things in the unseen. As the story unravels, we get to know several historical incidents that befell the town of Garut circa 1919-1830, as part of the tale's background. Garut in that period was hit by the bubonic plague. Dadan drew parallels between that plague and the one in Albert Camus's La Peste. "I thought I'd dwell on that momentous period because it had never been exposed. The Dutch colonials for some reason covered up the period," said Dadan, who on February 22 this year would turn 43.
W251bGwsIjIwMjEtMDUtMTEgMTY6NDI6MzAiXQ
Dadan began his delve into history at about the same time he was collecting old words from newspapers, magazines and books, to enter into the Kamus Sunda (Dictionary of Sundanese) instigated by literary academic Ajip Rosidi. He decided to also use other historical tidbits he unearthed on the same period, including the killings of religious leaders, the obliteration of shamans who were adept in putting spells on people, and the uprise of farmers in Banten. The Pustaka Jaya publishing company in Bandung, West Java, launched the 324-page novel in September 2020.
Nglekadang Meme by Komang Berata.
Sasalad was declared the winning entry over three other nominees in the Sundanese language literary category: an anthology containing 14 short stories in the realism style titled Bulan Sésa by Imas Rohilah written between 1992-2005; another anthology containing 30 short stories by Deden Abdul Azis written between 1995-2014 titled Sagagang Simpé; and a poetry collection by Wahyu Heriyadi titled Keblueks: Kumpulan Sajak Sunda Digital (Keblueks: A Collection of Digital Sundanese Verses) in which each page sports a single QR code. To access the poetry, readers are required to scan the page with their smartphones. "It's very engaging. Heriyadi is a step ahead of other Sundanese writers of his generation," said Hawe. The book was considered worthy of consideration by the jury for its specific employment of the Internet.
The Rancange team had been mulling deeply over whether to consider Sundanese literary works in digital formats for the award. Sundanese literary scholar Ajip Rosidi, the then Chair of the Rancage Cultural Foundation, was very against the idea. Hawe thinks literary innovations in digital format will continue to emerge. "Later when it becomes necessary, Rancage can expand its award categories," said Hawe.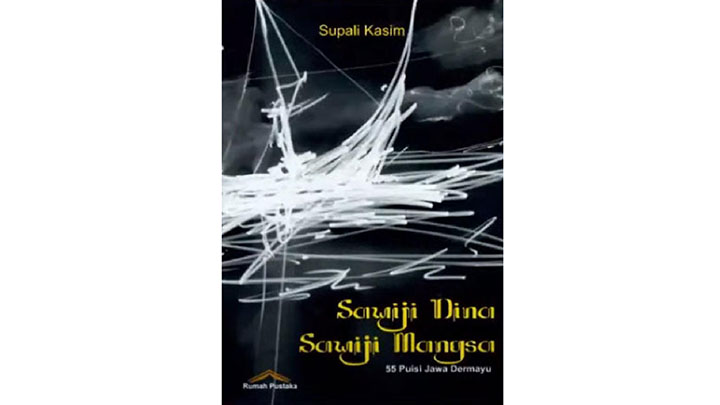 Sawiji Dina Sawiji Mangsa (One Day One Season) by Supali Kasim.
The Rancage Award was initiated by Ajip Rosidi 33 years ago. The very first award was bestowed on January 31, 1989, and the award has continued annually to this day. Rancage, which means creative, originally aimed to select the best literary works employing the Sundanese language—the traditional language used by the people in West Java. "For Sundanese literature in general, the Rancage Award is the highest honor a writer can achieve, despite the cash prize being relatively small," said deputy chair of the Rancage Cultural Foundation Etti R.S.
The very first award was won by Rus Rusyana for his anthology of short fiction titled Jajatén Ninggang Papastén. Since 1994, Rancage decided to widen its circle to include works in the Javanese language, and later, Balinese, beginning in 1998. During the 2000s, awards were also given for works in the Madurese (East Java), Banjar, and Batak (North Sumatra) languages. The teams of jury assessing the works were appointed appropriate to the languages of the works. Besides for writers, Rancage also gives awards to persons instrumental in advancing literature and literary effort in the provinces. This specific award was discontinued three years ago for lack of funds. There is also the Samsudi Award for children's books in the Sundanese language, and the Hardjapamekas Award for teachers of the Sundanese language.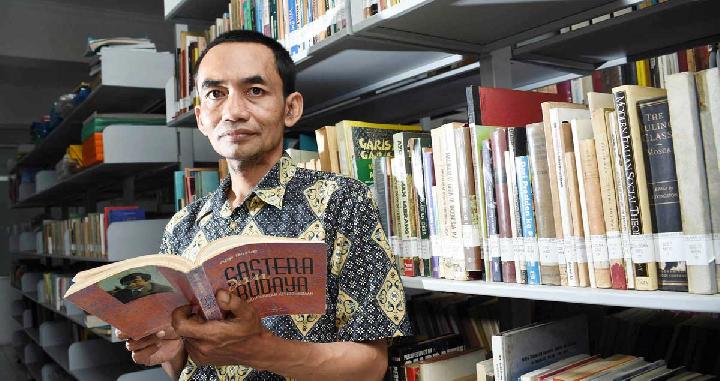 Writer Dadan Sutisna, winner of Sastera Rancage 2021 for the Sunda literature category, in Ajip Rosidi library, Bandung, West Java, February 11. Tempo/Prima Mulia
The Rancage Awards this year was the very first held without Ajip Rosidi. Ajip passed on July 29, 2020, in Magelang, Central Java, at 82 years of age. The Rancage Award plans to continue to keep Ajip's cultural legacy alive. "As long as literature in regional languages continue to be published, we will continue giving awards," said the current chair of the Rancage Cultural Foundation, Titi Surti Nastiti, who happens to be Ajip's daughter.
For nomination this year, the committee received 23 Sundanese literary works, 32 Javanese literary works, 10 from Bali, three from Lampung, and five from Madura. There were also one submission each from Banjar, Minang (West Sumatra), and Aceh. "We could not assess them. They will be nominated next year," said jury representative, I Nyoman Darma Putra.
To be nominated, works have to be in the form of a book with narration in a mother tongue. They may not be the result of a group effort, rather the creation of a single author. The work can be in prose, poetry, or short fiction. "We are open to dramatic scripts and scientific treatises," said Sundanese category jury, Hawe. So far, works submitted in these two categories are few and far in between.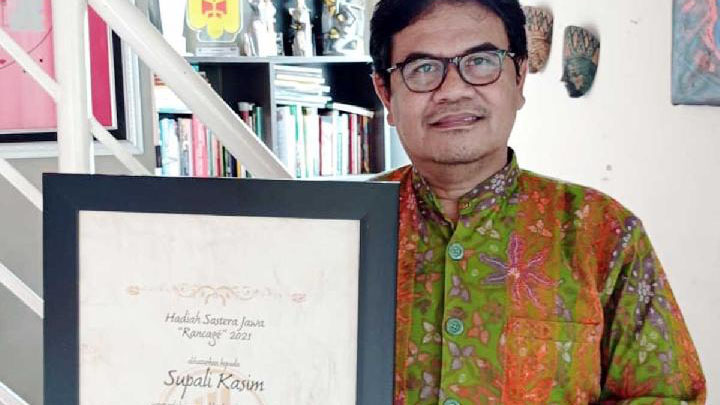 Supali Kasim and his Rancage 2021 award. Private Doc.
Rancage bestowed the award in the Javanese literature category to a poetry collection titled Sawiji Dina Sawiji Mangsa (One Day One Season) by Supali Kasim from Indramayu, West Java, published by Rumah Pustaka. Supali wrote in Indramayuan Javanese which sports a vocabulary and dialect distinctly different to the Javanese language of Central Java and Yogyakarta. "For example, in main Javanese we find the consonants d and dh. I avoided using dh because it is not employed here," said the linguist, who is also an artist and scholar of Cirebon-Indramayu history, in a phone interview on Tuesday, February 9.
Sawiji Dina Sawiji Mangsa contains 55 poems with wide-ranging themes. In his work, Supali touches on social inequities, the behavior of the powerful, religious pluralism, and the search for regional self-identity in Indonesia's regions. An interesting theme he often returns to is Indramayu folk performing arts, including tarling, sintren, and wayang puppetry. In a work titled Panggung (Stage) Supali recaptures the essence of soulful interaction between performers and their audiences. "Supali seeks to find the balance between the beauty of art and its benefits to psyche-building," said jury member I Nyoman Darma Putra.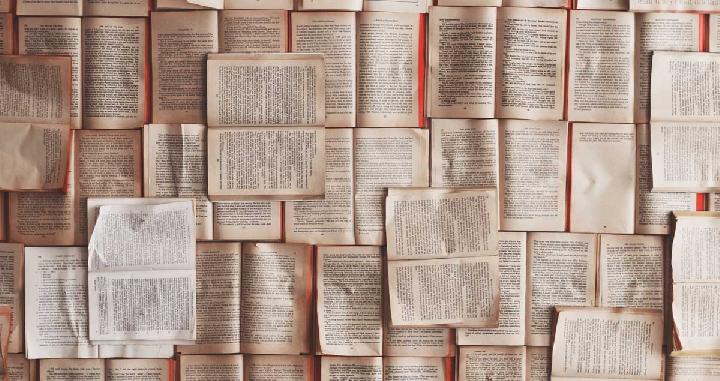 Books containing literature works
This was Supali's second anthology in a local language. In 2011, he published Sesambat under the aegis of the West Java Provincial Office. Supali deliberately sat down to write routinely in the Indramayu dialect from 2006, to conserve the language which had veered away from its origins. He activated a study group to discuss Indramayu literature called the Lembaga Basa Lan Sastra Dermayu (the Indramayu Language and Literary Institute), and the Peguron Alit (the Alit Academy).
Other poetry anthologies which won Rancage awards were in the Lampung and Madura language categories. The Madura winner was Lukman Hakim A.G., who wrote the anthology titled Sagara Aeng Mata Ojan (Ocean of Rainfall Tears), published by Sulur Pustaka. The Lampung literature category was awarded to Dang Miwang Niku Ading (Do Not Weep, Young One) by Elly Dharmawanti and published by Pustaka Labrak. These two writers wrote about everyday themes and customs in their separate locales.
As referred to in the title, the poetry of Lukman Hakim depicts the day-to-day lives of the Madurese people as they go to sea. Sagara Aeng Mata Ojan was declared the best over four other literary books in the Madurese language published in 2020: Lanceng Talpos by N. Shalihin Damiri, Bâjing Tana by Zainal A. Hanafi, Sokana by Mat Toyu, and Sagara Aeng Mata Ojan with Tang Bine Majembar Ate by Lukman Hakim A.G. "The poetry anthology outshone the other works in its diction and the metaphors used, but also because the writer consciously used the Madurese language without limiting himself to themes about violence," said Nyoman Darma Putra.
The online streaming of the opening of Sastera Rancage 2021 awarding ceremony. Youtube/Merajut Indonesia
From the west coast of Lampung, Elly Dharmawanti wrote 73 poems, on the whole borrowing from traditional wisdom and the sayings of the Krui people of Lampung. In her work, Elly positioned herself as a sister giving advice to a younger sibling. "My poetry is based on my observations of the daily comings and goings of people living on the Krui coast," said Elly in a phone interview on February 10.
According to the jury, Elly's poetry compresses diction and uses the technique of repetition, and in the process created an imaginary world. Elly said these choices were made possible because the Lampung language contains many short words with deep, layered meanings. Elly employed short words, such as ngelama, which means going home to from where you came, and ngejalang, which means paying homage at a grave, which describe the long philosophy-riddled traditions practiced by the Lampung people.
The Bali winner was a collection of short fiction by I Komang Berata titled Nglekadang Mémé (Giving Birth to Mother), published by Pustaka Ekspresi. This is the second time Komang has won a Rancage. His first award was in 1999 for his book Lekad Tumpek Wayang. Nglekadang Mémé contains 11 short stories, most of which are based on the real-life stories of his family and close friends. The short story Mulih tells of an uncle who refuses to come home and chooses to stay in a mean hut in the middle of a paddy field. Distinctively, the main character in each story in the anthology has the same name, Wayan Supat, even though there is no narrative link between each title. "It's the name of a friend from the same neighborhood. I deliberately did not search for names for my characters, in case I became confused," said Komang, breaking into laughter.
Komang imbued his stories with graceful and detailed background descriptions and narratives. The writer, who sought coaching from writer Umbu Landu Paranggi, inserted many similes and Balinese sayings now seldom found in daily conversation. "The book has an original theme and shows a creative use of language," said the jury.
Rancage also gives a special award to children's stories under the Anugerah Samsudi. This year's winner was Pelesir ke Basisir by Risnawatiyang, published by Penerbit Dunia Pustaka Jaya. All Rancage winners receive a cash prize of Rp7.5 million.
For writers, the Rancage Awards is one of very few incentives to continue writing in a local language. Irrefutably, publishing in a local language promises few earnings. Sasalad, Dadan's novel, for instance, has only sold 200 copies from the 1,500 copies printed. Other writers only make prints in the hundreds, such as Sawiji Dina Sawiji Mangsa by Supali Kasim at 500 copies, and Dang Miwang Miku Ading by Elly Dharmawanti at 300 copies. "The tally of 500 copies is a lot for a book in a local language," said Supali. "To balance things out financially, I write school textbooks which are fought over for by publishers, and can be printed into thousands of copies."
Marketing of literary works in local languages can only be done by word of mouth and social media. The books hardly make it into bookstores. Nglekadang Mémé by Komang Berata, which has 200 copies in print, has not even made a single sale. "The book is still packed tightly in its box. No one wants to buy my book in Bali," said Komang.
For Komang, the main reason for writing in the Balinese language is to document the vocabulary. Other writers, such as Supali and Elly cited a similar reason; they are dismayed that the use of local languages by their own communities is declining rapidly. The Rancage Award shines a little light because it can encourage writers from other regions to also write in their local languages. "Other writers are now galvanized to try publish a literary work in a local language. The motivation is because I won a Rancage," said Supali.
MOYANG KASIH DEWIMERDEKA, ANWAR SISWADI (BANDUNG)