Chevron's Successor
Negotiations between Chevron and Italy's Eni in the Indonesia Deepwater Development project is scheduled to finish in the first quarter of 2021. Even if the transition is done according to plan, first production targets are expected to be late.
Edition : 15 February 2021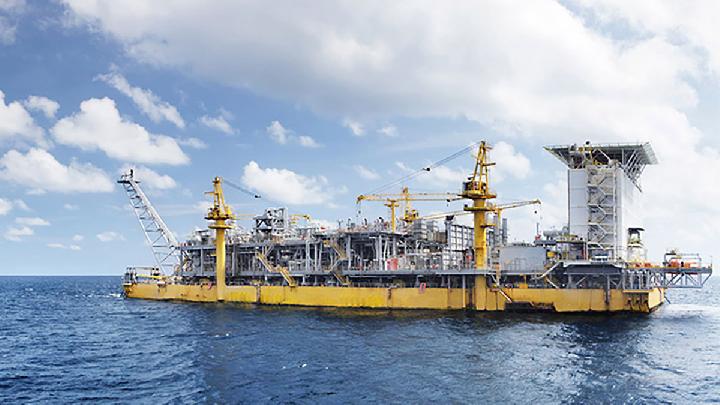 GENDALO and Gehem are still waiting for assurance that Eni SpA, an Italian-based multinational power company, would become the new manager of the Indonesia Deepwater Development (IDD) megaproject. However, Dwi Soetjipto already has plans on how to develop the two oil and natural gas fields in the second phase of the IDD project, once Eni replaces outgoing Chevron Corporation. "No added investment is needed," said Dwi, Chairman of the Upstream Oil and Gas Regulatory Task Force (SKK Migas), to Tempo on Monday, February 8.
The Gendalo Field is part of the Ganal Block, while Gehem is in the Rapak Block. Both production sharing contract areas in the Kutai basin, off the shores of East Kalimantan, are controlled by Chevron, respectively through Chevron Ganal Ltd and Chevron Rapak Ltd. Chevron was also in charge of the offshore gas-drilling project in the Kutai basin. In addition to Gendalo and Gehem, the IDD project will also include the Bangka, Maha, and Gandang fields. With total gas reserves of 2.32 trillion cubic feet, IDD is hoped to become the biggest provider of gas in the future, together with other mega upstream oil and gas projects such as the East Natuna and Masela blocks.
However, after being planned since 13 years ago, only a deep-sea gas project in the Bangka Field has been realized. Since 2016, this gas field, which is also part of the Rapak block, has produced 85 million cubic feet of gas per day for domestic use through state oil and gas company Pertamina. Meanwhile, Gendalo and Gehem is being prepared in IDD's second phase, which has a production target that keeps being revised, with the last on-stream projection targeted in 2025.
Lately, new problems arose in the midst of the lengthy plan of development (POD) and final investment commitment (FIC) processes. Chevron then announced that it would get out of the IDD project. In its initial planning, Chevron was to drill at Gendalo and Gehem, and make both locations hubs to facilitate production at nearby oil and gas fields, complete with floating production units (FPU).
W251bGwsIjIwMjEtMDItMjYgMjI6MzA6MjkiXQ
These added investments, as mentioned by Dwi, were no longer needed if Eni replaces Chevron. Dwi believes that the development of Gendalo and Gehem can be consolidated with Eni's production facilities. Currently, Eni is known as an operator at the Muara Bakau working area, and has an operational FPU which processes production from the Jangkrik Field since 2017. This block lies in the same basin as Gendalo and Gehem. "However, the risk is that production would be delayed from that of the original plan," Dwi said.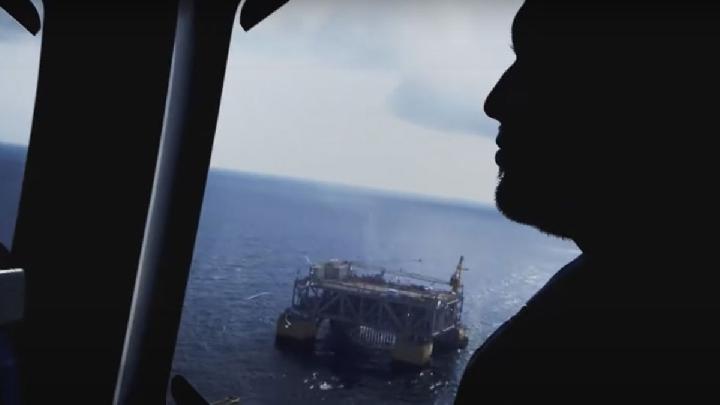 The Bangka Project in East Kalimantan. indonesia.chevron.com
He further said that all still a guessing game. Even so, the chance of Eni taking Chevron's place in the IDD project remains open. "Chevron and Eni are still in ongoing business negotiations. They promised that this would conclude in the first quarter of this year," Dwi said.
An official familiar with the changing of the manager of the IDD project said that Chevron and Eni have separately met with Energy and Natural Resources Minister Arifin Tasrif at the end of last year. To the government, Eni asked for assurance of a contract extension for Rapak and Ganal, which respectively end in 2027 and 2028. Also, Eni plans to change IDD'S plan of development. "One chapter at a time, and from there we will see what their plans are," said Dwi when asked to confirm that information.
•••
THE plan of Chevron to let go of its operating position at IDD started making its rounds in 2018. At that time, the oil and gas industry was surprised by Chevron's decision to extend its contract in the Makassar Strait Block, which had been part of the IDD project.
In early 2020 the definitive answer came: Chevron officially announced that it would let go of the IDD project. Chevron Corporation's 2019 annual report said that the IDD portfolio at the Kutai basin was not competitive. Even so, many oil and gas players see Chevron's decision was related to the government's rejection of Chevron's contract extension proposal for the Rokan Block.
This rejection appears similar to what happened some years before. In November 2013, the government did not extend Chevron's contract at the Siak Block in Riau. In 2016, it was Chevron who terminated its contract in its East Kalimantan Block, which was supposed to go until 2018.
In August 2020, Ego Syahrial, Ministry of Energy and Natural Resources' Secretary-General, mentioned the connection between Chevron's departure from IDD and the switch of Rokan Block's operator to Pertamina. "It's clear about IDD: Chevron and Rokan are one package. That's the answer. As Chevron leaves Rokan, that means IDD goes together with Rokan," said Ego, who at the time was also acting director-general for oil and gas.
An official close to the energy ministry, and who is familiar with the details on Chevron, confirmed Ego's implicit answer. The source said that Chevron was disappointed that the government did not extend the company's Rokan Block contract, which then led to Chevron's departure from the IDD project. In order to soothe Chevron's disappointment, the source continued, Ignasius Jonan, the energy minister at the time, flew to the Chevron's headquarters in the United States. Jonan proposed contract extension plans for some IDD blocks in 2027 and 2028 in the form of production sharing contracts with a cost recovery scheme. At that time, all new or extended contracts were switched to a gross split scheme, which displeased many oil and gas contractors. "However, they (Chevron) did not accept this (Jonan's) offer," said the official.
Chevron still had its eyes on Rokan. In July 2018, shortly before the energy ministry transfered Rokan to Pertamina, Chevron IndoAsia Business Unit Managing Director Charles A. "Chuck" Taylor and Chevron Pacific Indonesia Chief Executive Officer Albert Simanjuntak met with Coordinating Minister for Maritime Affairs and Investment Luhut Binsar Pandjaitan.
In the meeting, Chevron said it would invest up to US$88 billion if its Rokan contract was to be extended until 2041. Chevron was also in preparation to fully use the enhanced oil recovery technology at Rokan to step up its oil reserves of 1.2 million barrels.
Almost simultaneously, Chevron also asked for a product sharing contract extension for Ganal and Rapak, but with a cost recovery scheme. These contract and cost recovery extension were needed to guarantee the IDD project's economic value, which is estimated to cost US$7.0 billion, or Rp98 trillion at the current exchange value.
•••
ONE by one, the plans fell through. Even so, Chevron Pacific Indonesia Corporate Communications Manager Sonitha Poernomo maintained that Chevron's decision to bow out from IDD was not related to Rokan. "IDD is not related to the Rokan working area," said Sonitha through WhatsApp on Thursday, February 11. She did not respond to Tempo's question regarding the offer from the government to extend the Rapak and Ganal contracts with a cost recovery scheme.
As stated in the company's 2019 annual report, Sonitha said Chevron stepped out from the second phase of IDD because the project's development was not competitive compared to the others in its global portfolio. Thus, the IDD development did not get capital. "We are certain that this project is valuable for other operators," she said.
In March last year, Chevron Corporation actually announced a number of austerity steps due to the hit suffered by the oil and gas industry from the Covid-19 pandemic. Chevron's plans included cutting capital investment by up to 20 percent, or US$4 billion, in 2020.
It also let go of some of its assets outside of the US. For example, it sold its participation in the Malampaya Field in the Philippines for US$500 million in 2020. It did the same with its participation in assets in Azerbaijan worth US$1.57 billion, selling it to Hungary's MOL. However, there was no mention yet of plans to sell its participation in IDD in the March 2020 announcement.
Sonitha confirmed that Chevron Rapak Ltd has already prepared data to facilitate potential partners for the continuation of the block. However, until now, a final decision has yet to be made about a new operator for IDD, she said. "According to policy, we cannot give detailed information regarding commercial negotiations."
When contacted on Thursday, February 11, Eni Indonesia's spokesman Vincent Soetedja said he had no information regarding negotiations with Chevron. The negotiation process is directly handled by the company's headquarters in Rome, Italy. "Even Eni Indonesia's managing director cannot answer that," said Vincent by telephone.
Actually, Eni also has a 20 percent participation right in the Ganal working area. Chevron, as the operator, has 62 percent, which is the portion currently being negotiated between the two companies in order to switch operators for the block with production facilities that lies between 2,200 and 6,000 feet under the surface. "If it goes through, Eni will be in control of the Kutai basin," said Dwi Soetjipto.
KHAIRUL ANAM, RETNO SULISTYOWATI