We Should Be More Flexible
Dwi Soetjipto, Chairman of the Upstream Oil and Gas Regulatory Task Force (SKK Migas) explained his strategies to boost the oil and gas production which continues to decline and never reaches the target. Moreover, the plan for new investment is still unclear.
Edition : 15 February 2021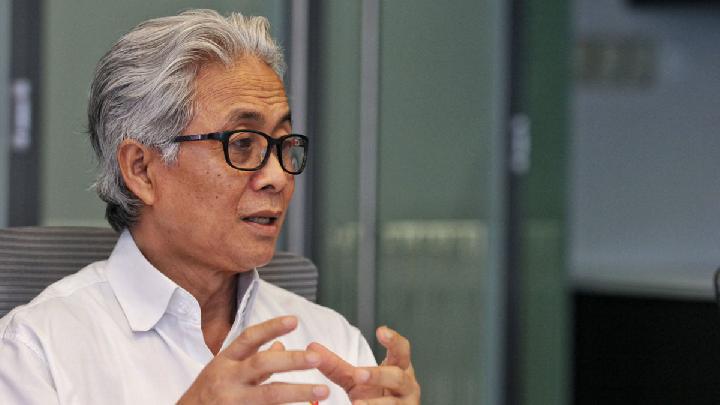 THE Upstream Oil and Gas Regulatory Task Force (SKK Migas) is facing a heavy task. Amid declining production and missing targets, the government has an ambition to target oil lifting to exceed 1 million barrels per day by 2030. Likewise, gas production is projected to reach 12,000 million cubic feet per day, or doubling its production from last year which was only 5,461 million cubic feet per day.
Those targets seem especially ambitious when a number of investment plans in the upstream oil and gas sectors are considerably murky. On Monday, February 8, SKK Migas Chairman Dwi Soetjipto answered questions from Tempo's Retno Sulistyowati about his agency's plan to realize this target and overcome various problems in a number of oil and gas projects.
What is SKK Migas doing to achieve its 2030 target?
We have to change our mindset. In the past, when there was a potential reserve, but the contractor said it wasn't economical, we wouldn't have taken it, exploited it. So now we're the ones asking the questions, discussing with them, what do they need for it to be economical? For instance if they need a bigger cut of the share, we'll ask the government to what extent can they facilitate. What's important is that the cut is fair and reasonable, and isn't detrimental to the state.
W251bGwsIjIwMjEtMDItMjYgMjI6NTc6MjQiXQ
Why is it important to change the mindset?
If potential reserves are not taken, then the government gets nothing. There is also no multiplier effect. If the reserves are taken, however, the government may lose a little in the split but there is that multiplier. We should be more flexible in the fiscal term. This is what we're currently pushing for. We're conducting case-by-case studies.
Does that mean seeking the finance ministry's approval?
Yes. It needs to be discussed. We are also asking for assistance from law enforcement, deputy attorney general and state administration to avoid any mistakes.
Large production fields such as Banyu Urip in the Cepu Block will soon start depleting. What is the development plan there?
We just finished requesting a permit from the directorate-general of oil and gas to pump gas that rose up the well. We're using the enhanced oil recovery (EOR) method, which uses gas injections to lift the oil. Additionally, we're preparing expeditions, such as in the Giyanti Field. Currently, productions are being sustained at around 200,000 barrels per day, adjusted to our facilities and in accordance with the environmental impact analysis (AMDAL). If we push too hard, it will deplete rapidly.
What are the production plans in Rokan after Chevron stops drilling?
It's very worrying in the efforts to protect the reservoir. If they decline, it will be very hard for Pertamina to lift it again. That's why we're encouraging Chevron to invest in this transitional period. There's not much time. Therefore, we have to consider the return on investment. We accelerate it, turn it into a cost, so that in August, when Chevron leaves, (the investment) can be returned.
Have the plans been approved by the finance ministry?
Yes, later the benefits will go to Pertamina. This is for the country too.
What is the investment value?
US$150 million, to drill around 190 wells.
What about the other problems that arose some time ago?
There are actually nine issues surrounding Rokan. There are data migration issues, transfer of information technology, drilling activities during the transition, chemical EOR, continuation of old contracts, labor transfer, to licensing and operating procedures. The AMDAL at Duri has been completed. Meanwhile, Minas, Bekasap, and Rokan fields are at 50 percent. This must all be resolved.
Has the chemical formula for Chevron's EOR been handed over?
EOR trials began in 2001. Now the important thing is that the data is submitted to the state. It's still ongoing. What's left behind are the chemicals used. This is the result of an experiment, the manufacturer is Chevron Oronite. So far, Chevron Pacific Indonesia has helped Pertamina to meet with Chevron Oronite. After which we can move forward.
This means business-to-business, and Pertamina has to buy?
This is what is being discussed.
What about the Indonesia Deepwater Development megaproject?
The project is currently in the process of transitioning from Chevron to its potential successor, Eni. The promise is that it will be finished in the first quarter. So we are still waiting. We hope that there will be some clarity this quarter. Then we'll review proposals in the quarters to come. Those are our targets.