I Cancelled the Land Purchase in Labuan Bajo
Retired Police Commissioner General Gories Mere explained the extent of his involvement on a case of land corruption in Torro Lemma Batu Kallo, Labuan Bajo, East Nusa Tenggara, which is suspected of resulting in Rp3 trillion in state losses. He said that he cancelled the entire transaction in early 2018.
Edition : Monday, February 22, 2021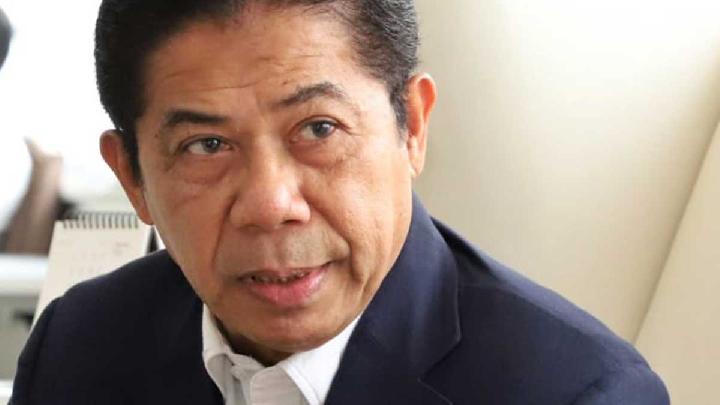 ACCOMPANIED by two lawyers and an adjutant, Police Comr. Gen. (ret) Gregorius "Gories" Mere told the story of his plan to purchase three hectares of land in Torro Lemma Batu Kallo, Labuan Bajo, East Nusa Tenggara (NTT). This former chief of the National Narcotics Agency (BNN) has been linked with a case of corruption involving some state-owned lands. The interview lasted for nearly 40 minutes at a five-star hotel located in the Sudirman Central Business District, South Jakarta, on the night of Friday, February 19. Occasionally sipping some tea, Gories explained his experience with the land which is currently in dispute to Tempo reporters Linda Trianita and Riky Ferdianto.
How did you initially come to purchase the three hectares of land in Labuan Bajo?
That land was offered to me by Muhammad Achyar and Gabriel Mahal. It is located on steep rocky hills in Toro Lema Batu Kallo, which is next to the sea. He said that the land was free from any legal disputes. (They said that) Karni Ilyas and Gabriel Mahal had already bought (land there), so it would be good if we all had some.
W251bGwsIjIwMjEtMDUtMTEgMDU6NTA6MjkiXQ
When did this transaction take place?
There were two transactions in August 2017 for land measuring 0.4 and 3 hectares. Those lands were located side by side. I made a down payment of Rp500 million on the three-hectare land. I was going to pay the remaining Rp2.5 billion once the certificate for the land was issued. So it was a conditional transaction.
Did you pay the remainder?
In January 2018 I decided to cancel the purchase. I made that decision after meeting with the Regent of West Manggarai Agustinus Ch. Dula and chief of the National Land Agency (BPN) of West Manggarai. From their explanations I discovered that the land in question was in a legal dispute.
Why was it said to be in a dispute?
Six deeds of ownership for that land had been issued. The BPN also noted a claim (on the land) from the regional government. A fishery school was going to be built on that land which had come from a donation. However, the boundaries of that land were also said in a dispute. Some (deeds) indicated a piece of flat land in another area, away from the steep rocky hills.
Presently there is a building on that land which was made from used shipping containers. Locals say it belongs to you. Is that true?
I don't know. You can ask whoever built it. Some people might think that I own the land because I often visited that region in the past. I have known the NTT region since becoming deputy chief of the East Nusa Tenggara Regional Police Department in the early 2000s.
Recently, David Andre Pratama submitted a request for a land certificate. Is it true that he is your adopted child?
I only met David recently. I was introduced to him by Fautinus Wundu. It is not correct to say that he is my adopted child. I have never adopted anyone. Once I cancelled that transaction with Muhammad Achyar I never had much to do with that land.
Has there been an important figure who pushed for an investigation into this land corruption case?
During the preliminary investigation, I was embraced by an official from the Attorney General's Office (AGO). They apologized, saying that they had been asked to look into this case. However, I do not want to speculate who ordered them to investigate this case. To date, the AGO has considered me to be a prospective buyer with good intentions.
Riky Ferdianto