Unsustainable Way to Manage Waste
Although banned by law, 22 open waste dumping sites are still operating. The principle of reduce, reuse, recycle is still nothing more than a slogan.
Edition : Monday, February 22, 2021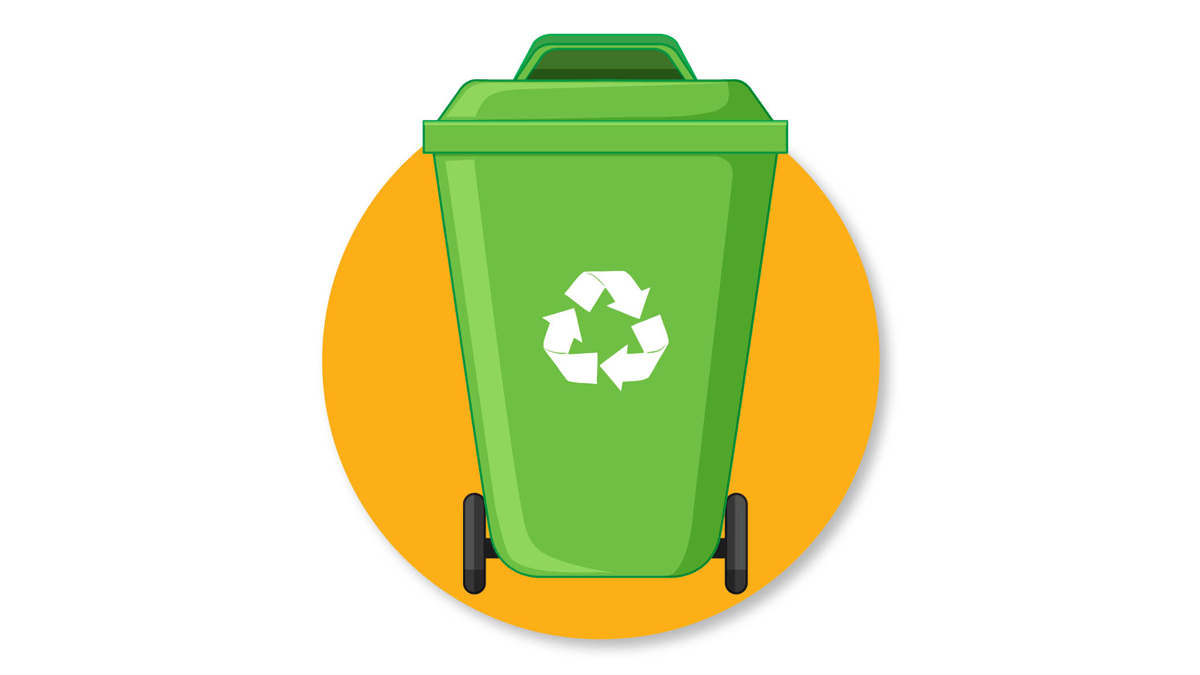 IT is time for us to realize that the campaign to "dispose your garbage in the dump" is no longer appropriate. Trash that is collected, transported and dumped at final disposal sites (TPA) may well rid homes and the environment of waste, but this leaves a new and major problem. Trash that piles up at TPAs becomes a source of disease, pollution and even causes disasters. On February 21, 2005, 157 people were buried under a mountain of garbage from the Leuwigajah TPA in West Java. This date is now commemorated as National Waste Awarness Day.
Now, 16 years have passed, and the government has still not abandoned the primitive way of processing garbage: piling it up in the open. The reduce, reuse, recycle (3R) concept is little more than a slogan.
This is despite the fact that implementing 3R is mandated in Law No. 18/2008 on waste management. The government set a target for the 3R concept to reduce garbage nationally by up to 30 percent by 2025. Under this law, TPAs that use open dumping, meaning garbage is not processed further, have been banned since 2013. To replace them in the transition to the 3R concept, the government has established final disposal sites that it is claimed are more environmentally friendly, namely controlled landfill TPAs and sanitary landfill TPAs.
Seven years after the ban, open dumping TPAs are still in operation. According to data from the ministry of the environment and forestry affairs, as of last year 33 open dumping TPAs were still in operation across Indonesia. According to the ministry, the amount of trash at TPAs across Indonesia increases by 175,000 tons every day. Half of this is household waste: it is estimated that every household produces 0.7 kilograms of garbage per day. For example, every day 7,700 tons of waste are dumped at the Bantargebang TPA in Bekasi, West Java. With capacity for only another 10 million tons, it is estimated that this TPA will be full by the end of the year.
W251bGwsIjIwMjEtMDUtMTEgMDQ6NTA6NTYiXQ
Not a single region still operating open dumping TPAs has faced sanctions. The environment ministry has merely removed them from the list of regions in line to win an Adipura clean city award. In general, regions still use open dumping TPAs because it is a cheaper and easier way of processing garbage. With waste management funding averaging only 0.6 percent of regional budgets, it is not surprising that this old-fashioned method is still used.
The central and regional governments must be more serious in implementing 3R. Budgets for waste management should be increased, and the government must find more creative ways to manage garbage, including working with the private sector or with other third parties.
Waste management using the 3R model also needs new ways of thinking. The concept prioritizes the inverse pyramid principle in which households, which produce the largest share of garbage, play the major role in managing it. They have to process their trash into compost or recycle it into useful products. Only items that cannot be processed or recycled is sent to TPAs.
In Surabaya, East Java, to give an example, the 3R concept has reduced garbage volumes by 40 to 60 percent. There, people actively sort their trash. Organic waste such as leaves and leftover food is made into compost. Inorganic waste such as plastic, glass, bottles and metal are sold to be recycled. Any remaining waste that cannot be reused or recycled is sent to TPAs. The private sector is involved through corporate social responsibility programs, and the people through Family Prosperity Empowerment groups.
In other words, we are not starting from scratch. There are examples. It is time we abandoned the old unsustainable way of managing our garbage.