Low Factory Utilization Is Very Dangerous
The Indonesian Automotive Manufacturers Association (Gaikindo) Secretary General Kukuh Kumara believes that the government plan to cut luxury goods sales tax (PPnBM) on new 1,500cc cars will have a big impact upon economic growth.
Edition : Monday, February 22, 2021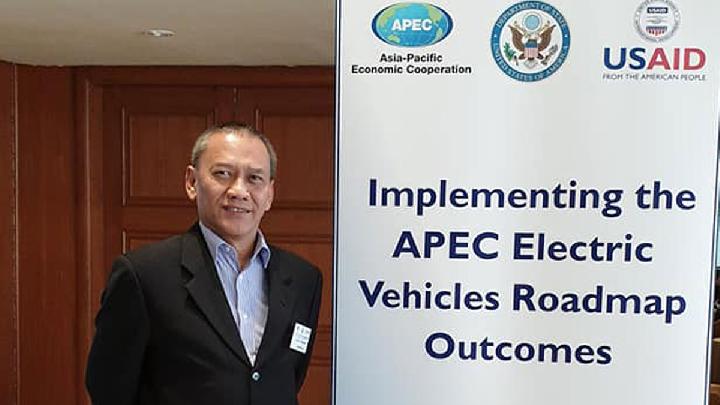 THE government will be giving luxury goods sales tax (PpnBM) exemption for cars with engine capacity of up to 1,500 cubic centimeters (cc) starting from March to May. The tax cut will be gradually reduced to 50 percent in June to August, and then to 25 percent in September to November.
Many are having doubts as to whether the government's decision will have any immediate impact for the economic growth. However, the Indonesian Automotive Manufacturers Association (Gaikindo), which has been proposing the incentive for a while, offers a different perspective. "We intend to recover the industry ecosystem. This will ultimately lead to economic recovery," said Gaikindo Secretary General Kukuh Kumara to Retno Sulistyowati and Aisha Shaidra from Tempo on Friday, February 19.
How is the car sales situation in the beginning of this year?
W251bGwsIjIwMjEtMDUtMTEgMDM6NTU6MDAiXQ
In January, sales amounted to 52,000 units. Normally it should have been between 90,000 to 100 thousand units per month.
The PPnBM tax cut is targeting the momentum ahead of the end-of-fasting-month Lebaran. Will this lead to recovery of sales?
Hopefully the policy will help increase sales to 60,000 units, maybe even 70,000 units per month. Roughly around those figures.
What is Gaikindo's sales projection after the implementation of PPnBM tax cut policy?
Honestly I have not done the calculation. We will see through the implementation first, how the market reacts, and then we will remeasure it. This industry cannot recover at an instant, sales climbing all of a sudden.
Was it not Gaikindo which had been pushing for this incentive since May 2020??
We discussed it intensively between August to September. The idea was from the industry ministry, for a relaxation because of the slow condition. We did not have time to do an in-depth study because it would take a long time. A simple simulation was made. We are all looking for ways to help the industry recover.
Why is the tax cut applied to the PPnBM? Did Gaikindo propose the incentive of regional tax exemption?
We sent the proposal to all regional administration. However, as a side note, between 50 to 60 percent of regional revenue is from vehicle tax. So, they objected.
But why does sales need to be pushed?
If sales volume could recover soon, we may be able to restore factory utilization rate, which has been impacted by the situation as well. Last year the utilization was only 54 percent, that is not good. Capacity should be optimized too. If all goes well, the factories will be utilized, the suppliers will be up and running, and people will get to work normally, not just as part-time workers anymore. That is the goal.
Exactly how dangerous is the low factory utilization?
What we underline is that it will not be good for Indonesia if (factory) utilization remains low. This is because Malaysia has been recovering at the same time, so have Thailand and Vietnam. Meanwhile, Thailand has a production capacity comparable to ours. Their domestic market is not large as Indonesia, but Thailand's export is higher. If the market in Indonesia continues to be low, the owners, the principals, may wonder why they operate in Indonesia at all? 'Why should I not just close the factories, move them to Thailand? I could import with zero-percent duty to Indonesia from Thailand anyway.' If that happens, it could be fatal. Once they move out there, they will not be returning here.
How did the neighboring countries recover their automotive industry?
Malaysia's car market volume is between 400,000 to 500,000 units per year. Last May, sales plummeted to only 40 units a month. Meanwhile, Indonesia was still selling between 3,700 and 4,000 units. Between June and December, Malaysia implemented a policy of 100 percent tax exemption for locally produced cars, and 50 percent for completely built-up ones. Their sales increased immediately, returning back to normal.
(Gaikindo notes that retail automotive sales in Indonesia in 2020 amounted to 578,000 units. According to Malaysian Automotive Association, sales in Malaysia reached 529,000 units.)
Does Thailand also implement tax exemption?
They adopted a different approach. If I remember correctly, consumers who are about to make purchase are given subsidy for trading in their old cars. This is meant to keep the industry running.
How about Vietnam?
I do not remember. But the Covid-19 problems are better controlled in Vietnam.