The Not Disabled-Friendly Mall
Readers write their views on the not disabled-friendly mall and vaccine hoaxes.
Edition : Monday, March 8, 2021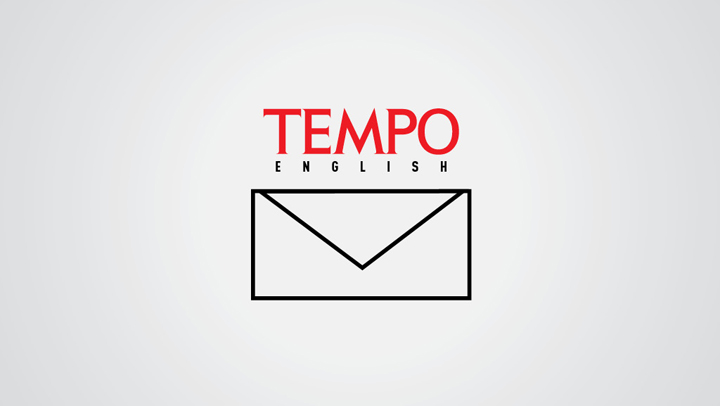 ON February 21, I visited Green Pramuka Square (GPS) Mall in Central Jakarta. I went there for various purposes, such as having lunch, buying medical items, making ATM transactions, and shopping for groceries.
I arrived at the mall at around 11:28am and headed to the customer service (CS) desk to borrow a wheelchair. I had undergone surgery on my pelvic bone three weeks earlier, and was still in recovery, requiring the use of a wheelchair to cover long walking distances. On top of that, I have the auto-immune disease lupus and hemolytic anemia.
A CS official greeted me and asked for my ID card or driver license to keep as a guarantee. My ID card was still at the public health clinic as it was needed for data collection a week earlier, as was the ID card of the nurse accompanying me. I could only provide a professional association membership card and a photocopy of my ID card.
The CS official then telephoned a superior. I could hear over the phone that this superior did not allow his subordinate to lend me a wheelchair because I did not have my original ID card. I failed to borrow a wheelchair and thus failed to take care of some of my needs as planned. I was only able to have lunch because the CS desk was near the food area, and I left right afterwards.
W251bGwsIjIwMjEtMDQtMjIgMDU6NDk6MzMiXQ
I am truly disappointed with the service and attitude of the mall's management. I don't have a problem with having to cancel my plans. However, I am disappointed with the lack of respect in facilitating those who are sick and disabled, by not allowing them to borrow a wheelchair just because they do not have an ID card or driver license to give as a guarantee.
In my view, the condition to provide an ID card or driver license as collateral to borrow a wheelchair could be fulfilled with other cards or methods. Reflecting on this experience, it seems that mall management is more worried about losing a wheelchair borrowed by a disabled visitor than having empathy to mall visitors who require such assistance.
Karina Eka Dewi S.
Central Jakarta
---
Responding to Vaccine Hoaxes
THE government has begun distributing Covid-19 vaccines. However, there is still public reluctance and mistrust regarding vaccines and immunization. Vaccine hesitancy comes from the large amount of misinformation and hoaxes in circulation, which has made the public restless about vaccination.
There are several things which must be taken into consideration when responding to hoaxes regarding Covid-19 vaccination, as follows:
Don't Get Emotional
Emotions can highly affect us when it comes to receiving information. Regardless of a person's position or intellectual level, if a person becomes upset when receiving information, their intellect will disappear. This can make them very susceptible to being influenced by incorrect news.
Understand 5W1H
Journalists are not the only ones who need to understand 5W1H (what, where, when, why, who and how). It is time that the general public understands them as well. In this way, they will obtain accurate information and not easily be duped by hoaxes.
Improving Literacy
Do not hesitate to read all of the information which you receive. Check the source of the information and do not spread any information without first checking the messages.
Fact-Checking
If you receive a photo, video, or news link, do not hesitate to check its authenticity and its news source. You can use Google or an image and video search to ensure that what you have received reflects true events. Check to make sure that news links are real media sites.
Be Cautious with Provocative Opening Statements
Provocative opening statements are one reason for the spread of hoaxes. Words which are often used are "make this go viral", "spread it", and "share". Some even use threatening words.
Vinda Karuna M.
Siberkreasi
---
Thomas Widodo's Clarification
I RESPECTFULLY request that the editors correct the article The Names Behind DNK in the February 27, 2021 edition, which said that I am the boss of Mahata Aero Teknologi. I am only a professional who holds the position of independent director for technology and business development, not an owner or a stockholder.
Thomas Widodo