Pertamina's Land Prone to Squatting
A reader writes that a vast plot of land owned by Pertamina in Pondok Ranji, East Ciputat, South Tangerang, Banten, is almost neglected and vulnerable to a land grab.
Edition : Monday, March 29, 2021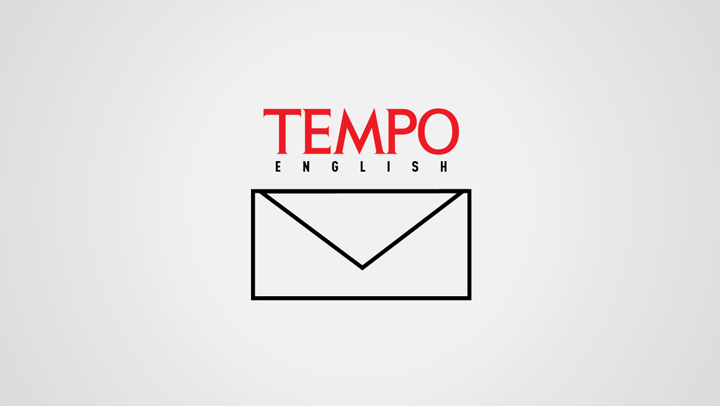 PERTAMINA owns a vast plot of land in Pondok Ranji, East Ciputat, South Tangerang, Banten, which is almost neglected and vulnerable to a land grab. The land measuring about 62 hectares has partly been used for Pertamina employees' housing, but some parts of the land are practically abandoned and prone to being squatted by unscrupulous people.
Actually, Pertamina can build offices and housing for Pertamina's subsidiaries on that land, instead of using rented office buildings. It also has a relatively short distance, only 11 kilometers, from Pondok Indah Mall, Kebayoran Lama, South Jakarta.
We, residents of the Pondok Ranji Pertamina complex, have several times reported to the Pertamina head office in order that land can be fenced. It is because many unscrupulous people are trying to seize and mark out the land. But so far there has been no clear response from Pertamina officials.
Deniarto Suhartono
Former Pertamina employee
W251bGwsIjIwMjEtMDQtMjIgMDY6MTE6NTYiXQ
---
The Fate of Civil Servant Pensioners
THE administrative reform minister recently announced a reform in the pension system for civil servants (PNS) from 'pay as you go' to 'fully funded', which apparently will be implemented shortly. As a retired civil servant, I feel proud of the likely change in the government's appreciation of 'defunct warriors'. Why? So far, civil servant retirees have felt that they were taken advantage of, only to be discarded thereafter.
Many of the pensioners voted for for today's president during the presidential elections with the hope that their fate would improve under the present government. But the fate of the current civil servant pensioners has remained unchanged. Our allowances are far below minimum needs for decent life. Most of the pension allowances are spent on the cost of transportation to health facilities for treatments.
During the Covid-19 pandemic, the government helps workers earning less than Rp5 million by providing direct cash aid, while a large number of pensioners earning allowances of about Rp2 million are just overlooked. In fact, we almost belong to the poor category. With the new pension system reform plan for civil servants, where will we, the current pensioners, be positioned? Will we remain poor as we have been, with the assumption that we, especially the senior ones, are going to move to the hereafter?
Therefore, we request that the government explain how the fate of the current civil servant pensioners will be, when the pension system reform is enforced.
Warman
Civil Servant Pensioner of the Health Ministry of 2000, North Jakarta
---
Erratum
IN the article Messy Emergency Procurement, published on the March 13, 2021 issue, it is mentioned that the laboratory of North Sumatra University (USU) Medan returned 12,624 Sansure RNA reagents by quoting the statement of Head of the Microbiology Department of the USU Medical Faculty, Lia Kesumawati. The correct information should be, the data on 12,624 Sansure RNA reagents were those returned from North Sumatra University. North Sumatra University has two institutions examining Covid-19 patients, namely USU Hospital and the USU Medical Faculty's Microbiology Laboratory—Ed.