Healthy Folks Should be allowed to Travel
Hariyadi Sukamdani, Chairman of the Indonesian Hotels and Restaurants Association (PHRI), was quick to register his members in the second stage of the national Covid-19 vaccination program. His desire is to have all 121,500 PHRI members working in the hotel and tourism industry to be vaccinated. But this wish is hampered by the limited amount of vaccine availability. Hariyadi said that vaccinating tourism workers is important to revive the industry, especially in Bali, which had taken a hard blow from suspended tourism. Hariyadi, who is also the CEO of Sahid Group and Chairman of the Indonesian Employers Association (Apindo), supports the government's plan to open a Covid-free corridor in collaboration with several nations.
Edition : Monday, March 29, 2021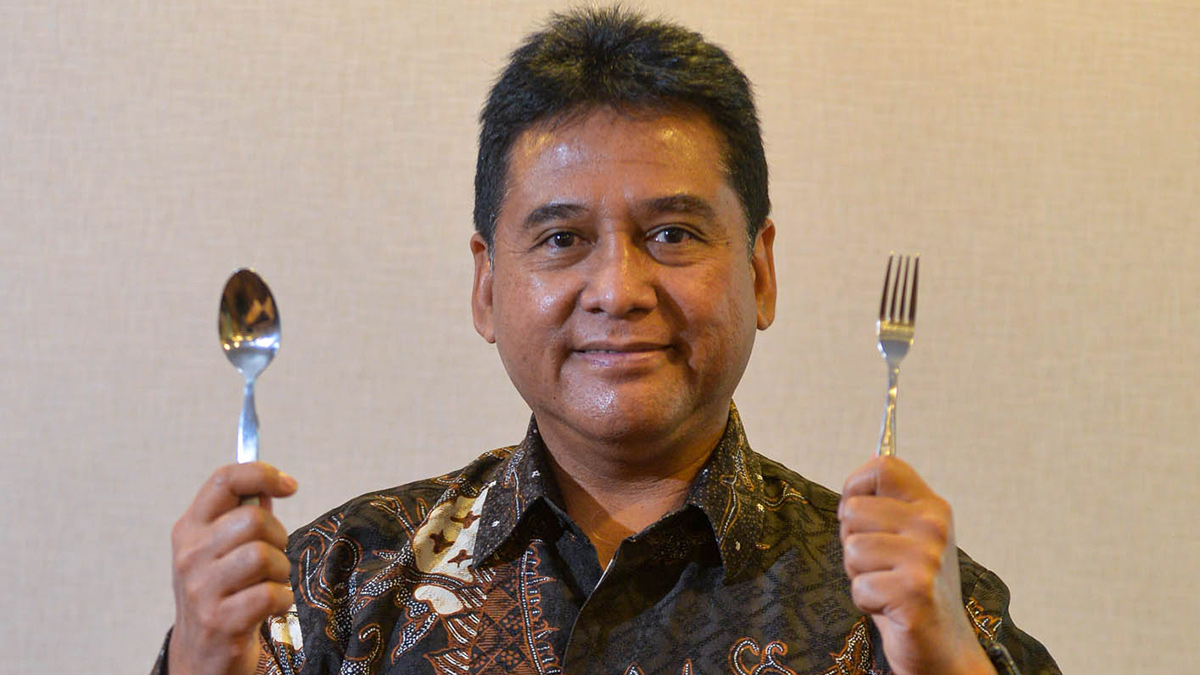 ONCE the government kicked off the Covid-19 vaccination program in January, Indonesian Hotel and Restaurant Association (PHRI) Chairman Hariyadi Sukamdani immediately took personal data of each association member. He opened registrations for workers of the hotel and restaurant industries to get the vaccines during the second phase of the program. "Hotel and restaurant employees interact with people. That makes us public servants, too," Hariyadi (56) said in a special interview with Tempo, Wednesday, March 17.
His wish to have tourism workers get vaccinated immediately is challenged by limited availability of the vaccines. As of March 2021, the PHRI had listed 121,500 workers from some 1,800 member hotels and restaurants—excluding workers from other tourism sub-sectors. However, tourism workers are only allocated 93,000 vaccines out of the 38.5 million for the second phase group, which are mostly allocated for elderly people.
Hariyadi said that vaccination is one of the keys to reviving the tourism sector. The pandemic has left at least 30 percent of 2.1 million hotel and restaurant workers jobless, due to a massive drop in visitors. Bali, which depends on 6 million foreign tourists visits per year, took the biggest toll. The island's economy was contracted by 12 percent in the last two quarters of 2020. "About 90 percent of hotels and restaurants there are closed," said Hariyadi.
To Tempo's Sapto Yunus, Mahardika Satria Hadi, Abdul Manan, and Nur Alfiyah, Hariyadi spoke about the conditions of the hotel and restaurant industry players which had fallen due to the pandemic, PHRI's breakthrough to restore the tourism industry, his efforts to support vaccination, and his goal of bringing back foreign tourists. The Sahid Group CEO said that the micro-scale public activity restrictions (PPKM Mikro) should have been imposed from the start of the pandemic, as it would have had less negative effect on the economy. Tempo interviewed Hariyadi on two occasions. The first was at Indonesian Employers Association's (Apindo) office on February 17, and the second interview was a video conference held on March 17.

The tourism and creative economy ministry plans to allow foreign tourists entry in June or July. What is your response to the policy?

W251bGwsIjIwMjEtMDQtMjIgMDY6NDQ6MjkiXQ
We will make sure that travelers who come here are guaranteed to be healthy, to prevent a tourist cluster of Covid-19. We will also make sure that the food, workers and employees are under tight control. In Bali, for example, we hope that all hotel and restaurant workers are vaccinated by now. Because we will have so many weak points if our workers remain prone to contracting Covid-19.

The government is targeting to have at least 2 million people in Bali vaccinated so that the island can reopen its tourism. Do you think this is a realistic target?
The government believes that if 70 percent of the population is vaccinated, an area is safe to reopen. If we talk about Bali, we talk about foreign travelers as the island's main economic driver. Local tourists are not enough to revive Bali. Bali is used to receiving six million foreign tourists each year. Without this, it is difficult for the economy to rebound.

What has the PHRI been preparing to welcome the foreign tourists' entry relaxation?
We carry out the CHSE (cleanliness, health, safety and environmental sustainability) certification in all tourist destinations. We encourage all members to obtain that certificate. We are also working on getting vaccines. Our hope is that, if hotel workers are vaccinated, the risk of contracting Covid-19 will be low. In terms of health protocols, not much is special. The most important thing is actually screening, filtering people. Healthy people should be allowed to travel, and people who are sick should be in treatment.

In which areas have vaccinations for tourism workers begun?
Some of the provinces that have reported vaccinations include Bali, Yogyakarta, North Sumatra, and Palembang (South Sumatra). Jakarta, not yet. Some tourism workers have been vaccinated, but not PHRI members. We hope that Jakarta can get the vaccine soon because Bogor and Tangerang have started.

What about other provinces?

The problem now lies in the vaccine supply, which has not matched the government's schedule. Prioritizing becomes quite complicated because the vaccines had not arrived as scheduled. For example, in hotels and restaurants. The last time we were told that for all of our workers, about 121,500 people from around 1,800 hotels and restaurants (would get vaccinated).

When is the vaccination for them expected to be completed?
This is the problem. Of the 38.5 million people targeted by the health ministry, workers in tourism, hotels, and restaurants only receive (vaccine) allocation for 92,851 people, when in fact there are 121,500 PHRI members. So it is limited.

Compared to other provinces, Bali's economy is hit the hardest by the pandemic. How many tourism workers in Bali have taken the vaccines? Is the number smaller from PHRI's calculation?
In Bali, there are currently 13,700 people who need to be vaccinated. That's just those who are registered with the PHRI. Outside of that, we don't know how many. The current government is prioritizing Bali.

President Joko Widodo said that Ubud, Sanur, and Nusa Dua are pilot areas for Covid-19 Green Zone destinations. Tourism workers in those areas have also started getting vaccinated. How would you respond to this?

Ideally, the vaccines are given in one cluster. If not everyone in one cluster is vaccinated, the herd immunity would not be optimal. But for now, everything depends on the vaccine stock. If I'm not mistaken, the vaccination for health workers can reach up to 300,000 people per day. In fact, by June it is targeted to reach 1 million people per day.

What have the PHRI done to lobby the government for reopening tourism in Bali?

We have been lobbying intensively. Bali Deputy Governor Cok Ace (Tjokorda Oka Artha Ardana Sukawati) is the Chairman of Bali PHRI. What else could he do to convince the central government? Moreover, as a regional government leader he has seen first-hand how the pandemic has battered Bali's economy, which is down by more than 12.5 percent. The people are affected. That is what we keep saying to the government, and that is why the response to Bali is enormous. Pak Sandi (Tourism and Creative Economy Minister Sandiaga Uno) even said that he works from Bali every weekend to make sure everything goes well. In the end, it all comes down to, when will Bali welcome tourists again? Because that is the most important thing. Without opening tourism, problems in Bali will never be resolved.

The vaccination program for Bali's tourism actors had received criticism for overstepping the priority of other groups. What is PHRI's stance on this?
The hotel and restaurant sector interacts with people directly. In other sectors, employees do not interact as intensively as we do, or the interactions are more internal. We keep trying to convince people about this. What is wrong with (us being prioritized)? We are in a way public servants too.

The government plans to open a Covid-free corridor with several nations. Doesn't human traffic through tourism activities have the potential to increase Covid-19 transmission rate?

It is not that we want to disregard health protocols. We don't. But if there is a Covid-free corridor agenda, it means that the travelers are healthy. Is that wrong?

How is the PHRI communicating with the government about the corridor plan?
The government had wanted it to be reciprocal. For example, if we are opening our borders to Shanghai, China, they have to welcome our people too. I told them it doesn't have to be that idealistic, because it's possible that Indonesians are not planning to travel there anyway. The same with Australia. What we need more is for Australians to come here than for Indonesians to go there. A Free-Covid corridor makes more sense.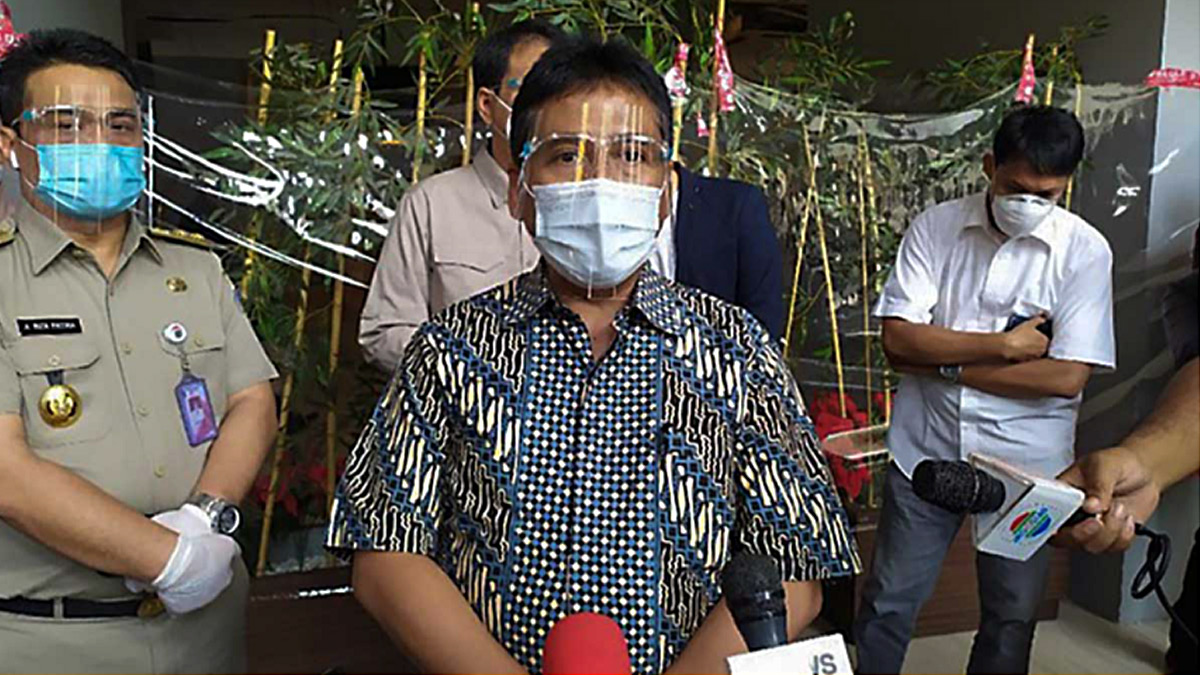 Chairman of the Indonesian Hotel and Restaurant Association Haryadi Sukamdani (center) at U Stay Mangga Besar, Jakarta, last October. Luqman Nurhadi Arunanta/Detik.com


Which countries have the potential to open a Covid-free corridor with Indonesia?
From what we know, tourists from France, England and the Netherlands are eager to visit Indonesia. Australia may be somewhat different, because their government is very strict. They still forbid their citizens from traveling overseas. But Europeans are ready to travel.

The government has been implementing the micro PPKM since February 9. What are its impacts to the hotel and restaurant sector?
During the pandemic, demand is lost or declines significantly. Restoring the hotel, restaurant and tourism sectors is not easy because it is closely related to human movement. If (the government) had imposed the PPKM from the start, our economy would not have suffered like this. The problem is, when the PSBB (large-scale social restrictions) was imposed until February 9, everyone was considered sick, all activities were restricted. This was the problem, because the source of the spread is instead untouched. The commercial sector also paid a price. Throughout March-June 2020, our economy suffered the most.

So you agree more with the micro PPKM?
I think that it is the best policy. Therefore, the isolations is done on neighborhood units (RT) and community units (RW) levels. Only RT and RW categorized as red zones. And other neighborhoods are free to do their activities. The next challenge is how RT/RW chiefs can coordinate with village/sub-district chiefs in a discipline manner, to curb the rate of Covid-19 transmission.

Which provinces and regencies that suffered the biggest blows to their hotel and restaurant industry?

Bali is the worst. About 90 percent of the hotels and restaurants there are closed. In Bintan, Riau Islands, it's the same. All of their visitors are from Singapore. Areas that rely on foreign tourists have the toughest situations. Hotel occupancy rates in Java, especially Jakarta, are also quite bad. Most of the hotel guests in Jakarta are from the provinces. Yogyakarta still has visitors even though it is very low. In fact, many hotels there are closed.

What about restaurants?

Provinces and regencies actually saw the smallest economic decline in the restaurant sector, as they have resumed activities. I went to Pekanbaru (in Riau) and was afraid myself, everyone seems very relaxed there, as if Covid-19 does not exist (laughs).

How many restaurants have gone out of business during the pandemic?

It's hard to get the exact numbers due to the very wide scope. But in October last year, we did a survey in Jakarta, and we found out that 1,033 restaurants had permanently closed.

What are PHRI's breakthroughs in helping hotel and restaurant industry actors?
We hold promotions that would allow people working from home in big cities to work from Bali. Students or university students can study online from Bali. The concept is work from hotel and study from hotel, like a staycation. Marketing has started. The PHRI is also working with AirAsia to provide affordable hotel and flight ticket bundling packages, to attract people into traveling again.

Which routes are used?
All AirAsia routes. They had 600 million passengers in 2019. It would be pretty good if we can support their inventory. We are actually working with the INACA (Indonesian National Aviation Companies Association), but the only INACA members that are ready are AirAsia. Citilink and Garuda Indonesia still have issues in their systems.

According to PHRI records, how many hotel and restaurant sector workers lost their jobs during the pandemic?

Around 600,000 workers in the restaurant sector, and around 1.5 million workers in the hotel sector. What happened was that most of the workers whose contracts expired were not renewed. Our estimate is 30 percent.

Was your company also affected?

Yes, obviously. Everyone was affected.

Are there employees who lost their jobs?

All tourism industries, not just hotels, were forced to fire their employees because they had no guests.

What has the PHRI done to assist those who have lost their jobs?
Helping has been difficult since the companies have closed down. They are also struggling. We can only help by encouraging the government to distribute social assistance to workers, such as pre-employment cards and things like that.

Last year, the tourism and creative economy ministry provided assistance to the hotel and restaurant industry as well as local governments through tourism grants. How is the realization in the field?
Not all of the grants were absorbed. I do not know the latest records since it's the government that has it. From the amount, 70 percent was disbursed to the industry. The rest went to local governments in 101 regencies/cities. It was decided so by the tourism ministry.
---
HARIYADI BUDI SANTOSO SUKAMDANI
• Place, Date of Birth: Jakarta, February 4, 1965 • Education: Faculty of Civil Engineering, Sebelas Maret University, Surakarta, Central Java (1989); Master of Management, University of Indonesia (1992) • Career: Chief Executive Officer (CEO) of Sahid Detolin Textile (since 1992), Vice CEO of Sahid Group (since 1995), CEO of Indotex LaSalle College International (since 1997), member of the People's Consultative Assembly (1999-2004), Director of Spinindo Bina Persada (2006), Commissioner of Jurnalindo Aksara Grafika (since 2006), Commissioner of Jamsostek (2007-2012), CEO of Hotel Sahid Jaya International (since 2011) • Organization: Operating Chairman of the Indonesian Young Entrepreneurs Association (Hipmi) Jakarta; Chairman of the Hipmi Honorary Council; Chairman of the Indonesian Entrepreneurs Association (since 2014); Secretary of the National Economic Recovery Committee at the Indonesian Chamber of Commerce and Industry (Kadin); Deputy Chair of Kadin for Public Policy, Taxation and Fiscal System; Chairman of the Indonesian Hotels and Restaurants Association (2020-2025).
---


Why weren't all the funds absorbed?
There were many factors. First, many companies did not have the TDUP (tourism business registration certificate). It is more of a matter of administration. Grants are given proportionately to hotel and restaurant taxes paid in 2019. Secondly, there are several problematic regions. In South Sulawesi, for example, there are mayors who were taking part in regional head elections, and they were late to sign the grants, preventing it from being disbursed.

How much grant did each company receive?
It varies greatly as it depends on their previous taxes. Some even only got Rp100,000. It could be because the company was just established in 2019. Some companies don't even bother to take the grants due to the very small amount.

How much did Sahid Hotel get?
Hotel Sahid Jakarta received Rp300 million. Not bad. In any form, assistance is always useful. There were some companies who got larger amounts of grants. If they pay large taxes, they could get billions.
(Tourism and Creative Economy Minister Sandiaga Uno is planning to raise the allocation of tourism grants to Rp3.7 trillion in 2021. In 2020, the government distributed Rp2.2 trillion to 6,700 hotels and 7,600 restaurants.)

Ecotourism has become a trend in recent years, along with people's understanding of nature preservation. On the other hand, hotels and tourist facilities' constructions drew criticism that they are threatening environmental sustainability, as what is happening in the Komodo National Park area in East Nusa Tenggara. What is your response?

The two should go in harmony, and not against each other. Tourism businesses are supposed to do conservation. We must make sure that floras and faunas are preserved, as they are saleable commodities. If a fire breaks in a forest, for example, what is there left to see? Another example is people would not want to visit a site littered with trash. In essence, ecotourism is about protecting the environment. The safety and comfort aspects of visitors must also be met.
Mahardika Satria Hadi