The KPK Stops a BLBI Case
Edition : Monday, April 5, 2021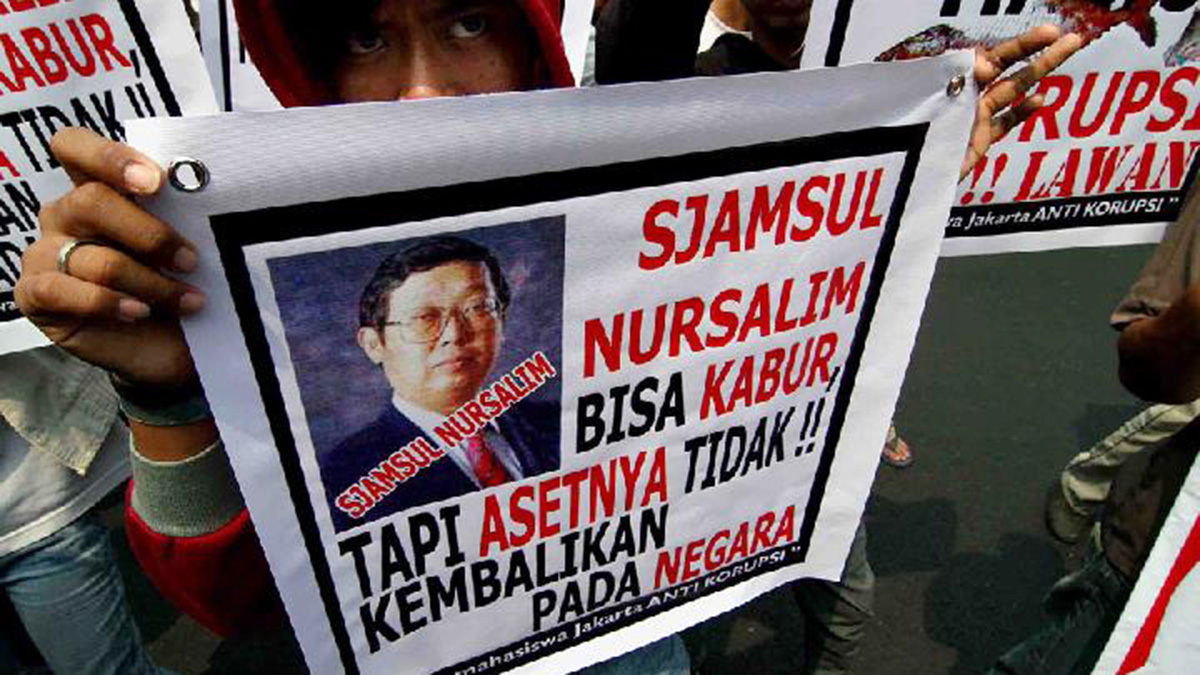 THE Corruption Eradication Commission (KPK) has stopped a criminal investigation of a Bank Indonesia Liquidity Assistance (BLBI) funds corruption case which implicated Sjamsul Nursalim and his wife, Itjih. The case was stopped on account of a cassation verdict from the Supreme Court which acquitted Syafruddin Temenggung, former chair of the Indonesian Bank Restructuring Agency (IBRA). "The conditions for the committing of a crime on the part of a state official in the case in question were not met," said KPK Deputy Chairman Alexander Marwata on Thursday, March 1.

Sjamsul and Itjih were suspected of having committed corruption together with Syafruddin. In the BLBI case, there were indications that Sjamsul and Itjih, as controlling shareholders in Bank Dagang Nasional Indonesia, conspired with Syafruddin in the issuance of the letter of proof of debt repayment. However, the Rp4.58 trillion of government funds had not been fully repaid.

Sjamsul and Itjih became suspects after the Corruption Court found Syafruddin guilty. Two years ago, the High Court increased Syafruddin's punishment to 15 years imprisonment, up from a previous sentence of 13 years. The cassation judges overturned that verdict because the case in question was not deemed to be a criminal case, but an administrative one. One of the judges, Syamsul Rakan Chaniago, had met with Ahmad Yani, Sjamsul's lawyer, on June 28, 2019, before the verdict was overturned. Syamsul was found to have committed an ethical violation and was penalized by being taken off active duty for six months.

KPK spokesman Ali Fikri said that their institution held three case progress reviews before making that decision. The KPK had asked for some expert opinions. "The prosecution director, structural (officials), and all of the leadership agreed to not continue (with the case)," he said. Boyamin Saiman, coordinator for the Indonesian Anti-Corruption Society, has prepared a pre-trial motion to challenge KPK's decision. According to him, a verdict made against one person cannot automatically apply to others.
After Syafruddin's Release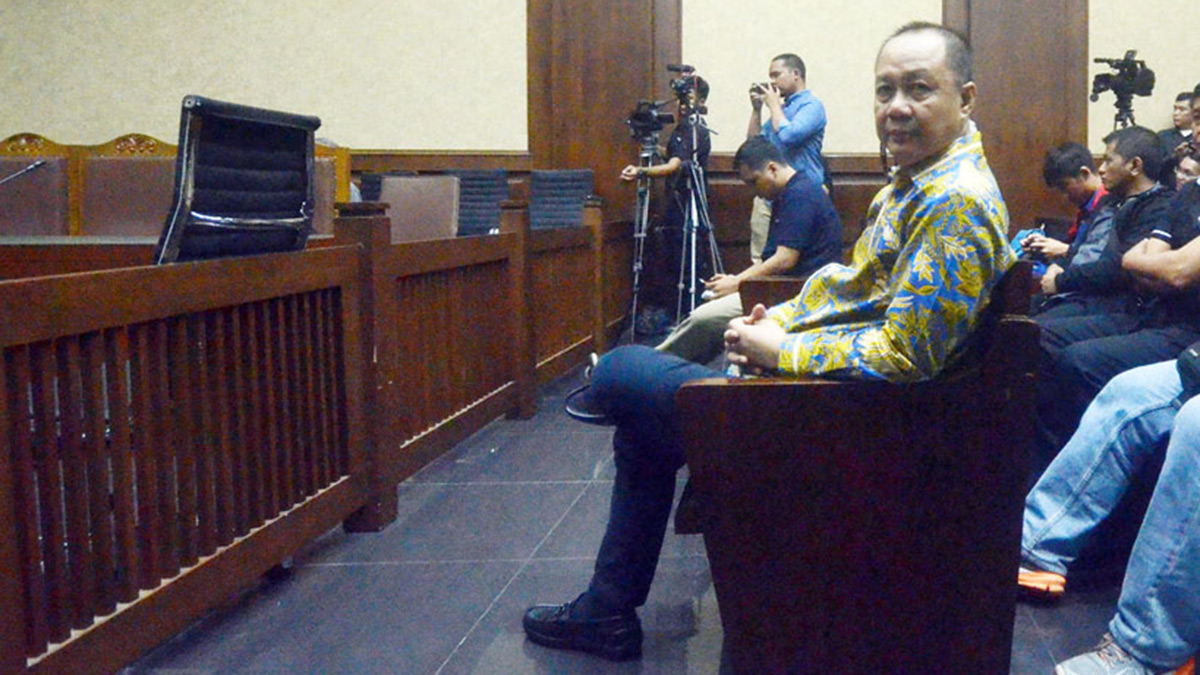 Syafruddin Arsyad Temenggung, former chair of the Indonesian Bank Restructuring Agency, sits on the defendant's chair at the Corruption Court, Jakarta, September 2018. Tempo/Imam Sukamto
1998
The Bank of Indonesia disburses Rp147.7 trillion in Bank Indonesia Liquidity Assistance funds to 48 national banks. Bank Dagang Nasional Indonesia (BDNI) is given Rp24.47 trillion of assistance funds.
W251bGwsIjIwMjEtMDYtMjUgMDg6MzQ6MjIiXQ
2004
BDNI receives a letter of proof of repayment. This letter is deemed to be problematic because the loan has not been fully repaid.
2013
The KPK begins a preliminary investigation into the BLBI case, and questions some government officials from the administration of President Abdurrahman Wahid and Megawati Sukarnoputri.
April 25, 2017
The KPK names Syafruddin Temenggung a suspect.
June 10, 2019
The KPK names Syamsul Nursalim and Itjih suspects. Neither of them have been questioned because they have been abroad.
September 24, 2018
The Corruption Court passes a verdict of 13 years imprisonment and a fine of Rp700 million against Syafruddin Temenggung.
January 4, 2019
The High Court increases Syafruddin's punishment to 15 years imprisonment and a fine of Rp1 billion.
July 9, 2019
The Supreme Court (MA) annuls the guilty verdict against Syafruddin.
March 1, 2021
The KPK issues a case cessation order for Sjamsul Nursalim and Itjih.
Sources: Tempo Data and Analysis Center (PDAT), Tempo.co
---
The Press Council Denounces Journalist Abuse
Journalists put on a dramatic performance when protesting violence against Tempo reporter Nurhadi, at the Asmaul Khusna Monument in Tasikmalaya, West Java, April 1. Antara/Adeng Bustomi
THE Press Council denounced the physical abuse of Tempo journalist Nurhadi, when he was on assignment in Surabaya, East Java, on Saturday, March 27. "Violence is not justified against anyone, including against reporters who are engaged in journalistic activity," said Press Council Chairman Mohammad Nuh in a press release on Tuesday, March 30.

This abuse took place when Nurhadi went to see Angin Prayitno Aji, a former director of investigation and tax collection at the ministry of finance's tax directorate-general, during his child's wedding reception. Some of Angin's security guards took Nurhadi's phone away from him and went through its contents, detained him, and physically abused him.

Coordinating Minister for Political, Legal and Security Affairs Mahfud Md. has asked the police to investigate those who perpetrated violence against Nurhadi. "Journalists are not enemies," he said after meeting with representatives from the Press Legal Aid Society, Alliance of Independent Journalists, and the Commission for Missing Persons and Victims of Violence.
---
The Government Rejects Moeldoko's Chairmanship
THE justice and human rights ministry has declined to validate the management of the Democrat Party's Central Executive Board for the 2021-2025 term that was formed at the extraordinary congress (KLB) held in Deli Serdang, North Sumatra, led by Presidential Chief of Staff Moeldoko. "Some required documents have not been completed," said Justice and Human Rights Minister Yasonna Laoly on Wednesday, March 31.

According to Yasonna, Moeldoko's camp has not submitted documents on the mandate from party officials at the province and city/regency levels. He said that there is no problem if this decision is challenged through legal channels. "If there is dispute about it, it is a matter for the court," he said.

As such, the valid organizational leadership of the Democrat Party remains in the hands of General Chairman Agus Harimurti Yudhoyono. Saiful Huda, a Democrat Party chairman based on the Deli Serdang KLB, said that they will likely challenge that decision in the State Administrative Court (PTUN). "We want justice," he said.