Budget Discipline under Threat
Yopie Hidayat
(Contributor)
Edition : Monday, April 12, 2021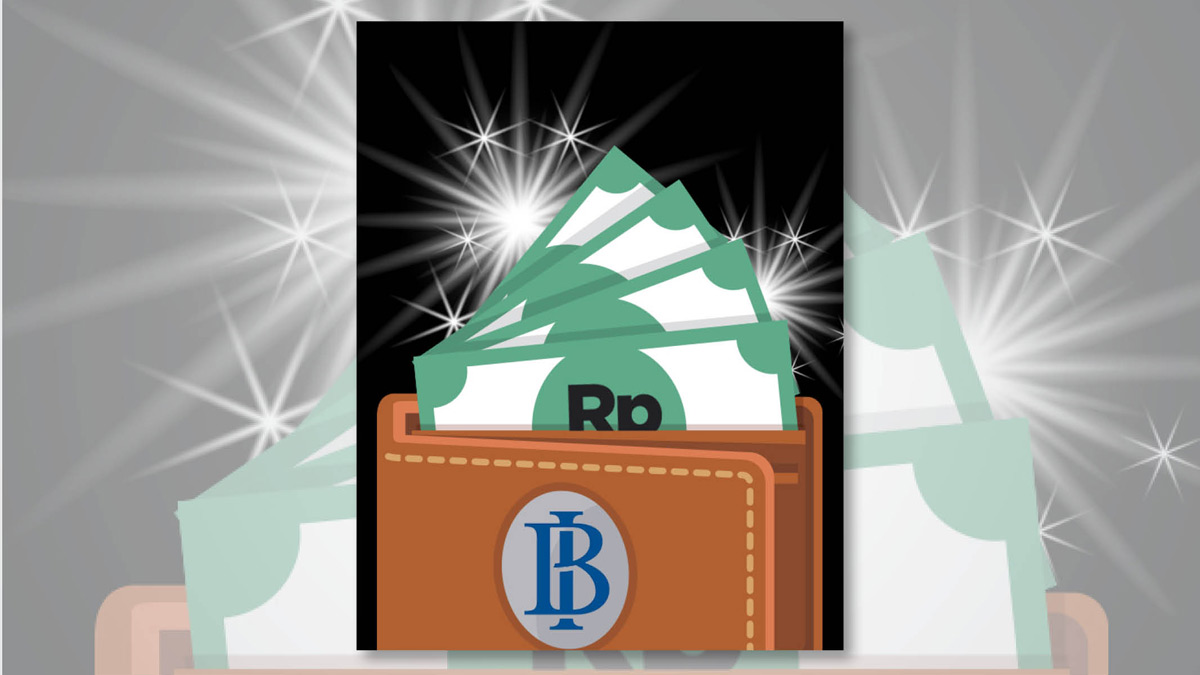 THE Covid-19 pandemic has hit Indonesia's economy so severely. It was like a patient hanging on to life through a ventilator. That ventilator is Bank Indonesia (BI), who is pumping in liquidity to let the economy breathe.
BI's pump is working hard, constantly buying government bonds directly. Using this money, the government is financing its deficit that has exploded due to the massive spending required to handle the pandemic and to recover the economy.
The scale of the government's debt new issuance is apparent in the total value of government bonds circulating in the market. In early February 2020, before the pandemic, the total value of government bonds were still at Rp2,787 trillion. This is the total accumulation of all government bonds that have not come into maturity. As of April 7, 2021, that number has risen to Rp4,170 trillion, an increase of Rp1,380 trillion, or 49 percent, in only 13 months.
Of course, Bank Indonesia is not the only buyer. A majority of that debt was still absorbed by various institutional or individual investors, both foreign and domestic. However, BI also has important market operations besides buying bonds directly from the government. For the last year, the central bank had been diligently buying government bonds from everyone who wanted to sell them, especially foreign investors.
W251bGwsIjIwMjEtMDUtMDggMjA6NDA6MDciXQ
Left with no choice, BI must become Indonesia's underwriter. Without BI's presence in the market when many investors want to sell, the price of Indonesian government bonds can collapse. Market confidence in Indonesia will immediately evaporate once the prices of its bonds fall apart.
The direct purchases from the government and market operations has lead to an enormous increase in BI's balance sheet, which is now full of bonds. The total government bonds held by BI has more than tripled since the pandemic began, from Rp304 trillion as of February 3, 2020 to Rp969 trillion as of April 7, 2021.
BI's aggressive approach has inevitably drawn investor attention. Monetary expansion is not a novel policy for central banks of developed economies with strong currencies. But for emerging economies, there is no precedent to hold onto. When will this expansion finally explode? Where is the limit?
This is not just about central bank independence. There is no clear evidence that BI is under political pressure when it decided this policy. It is possible that the BI board of governors did arrive to that conclusion independently, because they believed it was necessary to salvage the economy.
A more dangerous problem for Indonesia that will arise from this policy is the loss of budget discipline. Since the beginning of the New Order regime, Indonesian government has had a pristine track record for its prudent budget management, tightly limiting its deficit and debt. But now, this pandemic, combined with BI's unlimited support, has led this current administration to believe that self-restraint is no longer necessary.
Restrain to the desire to borrow has been lost. The politicians currently in power can afford to be excessive. There is no need to seriously make sure that every cent spent must be truly effective in helping the economic recovery and conquering the pandemic. There is no sense of crisis as long as BI still provides the money for the government to do virtually anything.
Without budget discipline, the government also has the potential to fall into the trap of white elephant projects that are far from urgent. The project for the new capital city, for example. It is mind-boggling that this project is still on when the government really cannot live without BI's money support.
And there are still no signs that Bank Indonesia will change its policy. In the latest board of governors meeting on March 18, BI has reaffirmed that it will not be reversing course. It will keep pumping in liquidity while ensuring that interest rate remains low.
In the short term, the effect of this reckless policy has been felt as the rupiah continues to suffer under pressure. As for the long term, we can only hope that this is not the beginning of the end.