Rocking Muhaimin's Boat
Some National Awakening Party (PKB) officials, who are removed before their terms ended, are closing ranks against Muhaimin Iskandar.
Edition : Monday, April 19, 2021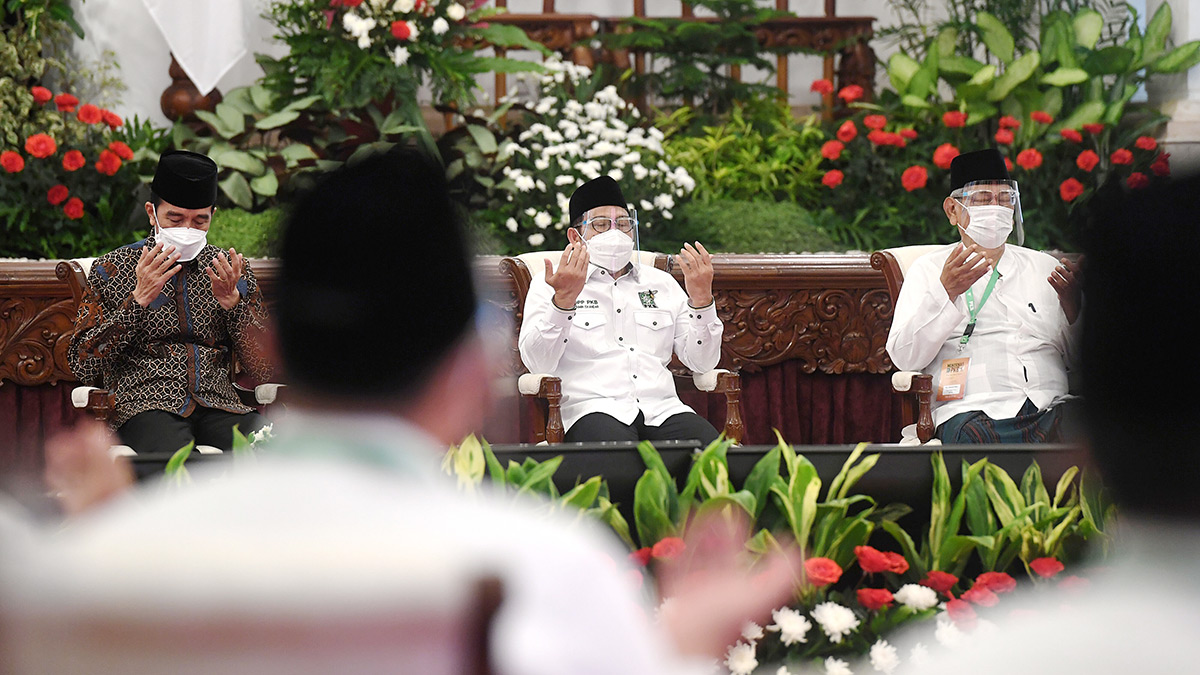 A LINK to an online news article was sent as a message to the "Majelis PKB" (PKB Assembly) WhatsApp group on Thursday morning, April 15. It was about the plan to hold a National Awakening Party (PKB) extraordinary congress, and claimed that over 100 provincial and branch party officials support it.
Ahmad Zamakhsyari, a former chairman of the PKB for the Karawang Regency in West Java, is one of the group's members. He replied to the message which he received on his phone. "Good work my brother," Ahmad wrote a minute after receiving the link.
According to Ahmad, this group was created by PKB cadres who are disappointed with the leadership of General Chairman Muhaimin Iskandar. He did not deny that the group is being called a means of bringing together regional officials to encourage the holding of an extraordinary congress. Created just about a month ago, the Majelis PKB chat group now has about 100 cadres as members. Some of them are regional party officials who were removed from their positions by Muhaimin even though they still had several years to go.
On Saturday, March 6, Muhaimin opened the PKB Branch Executive Boards (DPCs) Consultation Meeting held simultaneously across Central Java. In a number of regions, the process of selecting branch party executives does not start from motions at the grassroots level. In the City of Tegal, for instance, the branch consultation meeting to decide on new administrators was held without taking note of motions from sub-branch administrators—which is at the subdistrict level—and branch party executives at the regency/city level.
W251bGwsIjIwMjEtMDUtMDggMTk6MzM6NTUiXQ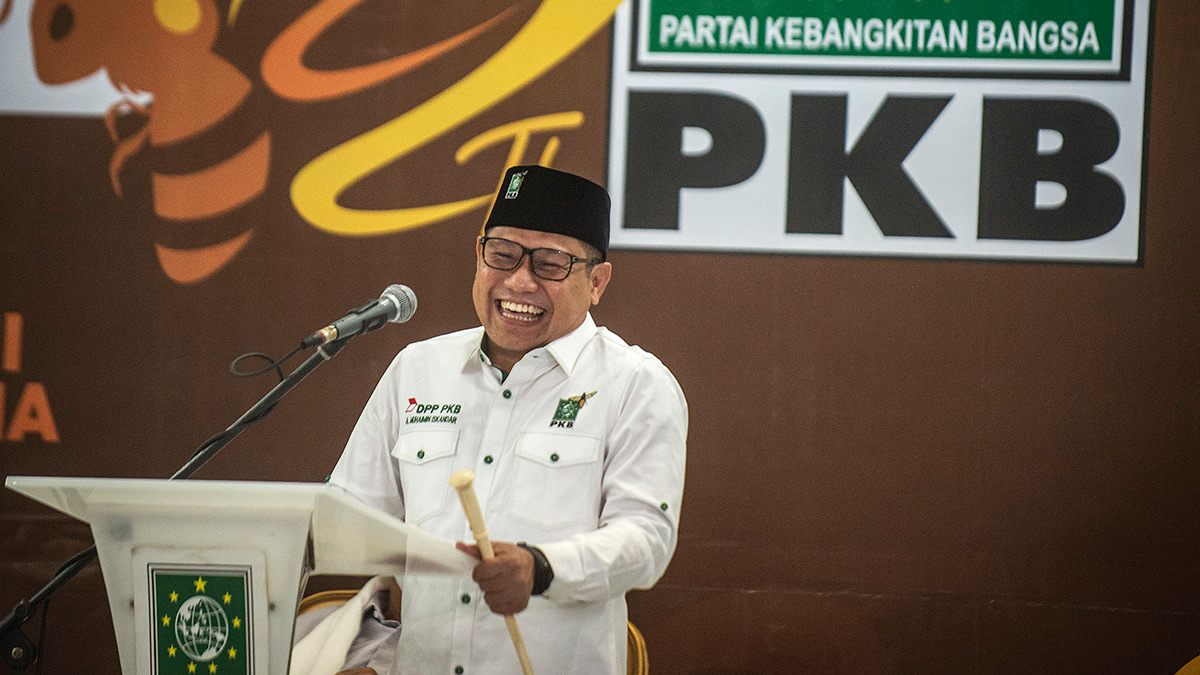 PKB General Chairman Muhaimin Iskandar at the party's 22nd anniversary celebration at the PKB's headquarters in Jakarta, last July. Antara/Aprillio Akbar
Ansori Azizi, Chairman of the PKB's Tanfidz Council—an executive council within the PKB tasked to run operational activities—at the DPC for the City of Tegal, said that branch consultation meetings are supposed to accommodate motions and ideas from the branch and sub-branch level. However, according to him, the central party office has decided who would become a regional party executive. He claimed that he had grassroots support to step forward and again become chairman of the party's DPC in Tegal. However, his name was dropped.
Disappointed with Muhaimin, Ansori joined the Majelis PKB chat group. He said that he was invited by a cadre who also wants an extraordinary congress to be held. To achieve that objective, said Ansori, each cadre is given an assignment to consolidate a particular region. Ansori was named coordinator for the Pekalongan Residency area, which covers areas such as the Pekalongan Regency, City of Pekalongan, and the Pemalang Regency. His assignment is to call on party cadres in those areas to support the holding of an extraordinary congress. "We are moving silently. Slowly but surely, this extraordinary congress can happen," claimed Ansori.
Other areas also have coordinators. Ahmad Zamakhsyari, for instance, is a coordinator for the extraordinary congress for West Java. However, Ansori was reluctant to mention the names of other regional coordinators. He also claimed that the movement to oust Muhaimin is not only supported by regional cadres or by those who are outside of the party's administrative structure, but also by active party officials. Some of them are regional heads or members of the Regional Legislative Council (DPRD).
However, Ansori assured that they are not going to voice support for an extraordinary congress in public. There is a chance they could be fired from their positions by the central party officials, if they are found to be supporting an extraordinary congress. "We must protect them. Let's not have them turn around and reject the MLB (extraordinary congress)," said Ansori.
Abdul Roji, a former deputy chairman of the PKB's Regional Executive Board for Banten, claimed that at present there are at least 122 branches and 11 province officials who want to hold an extraordinary congress. He said that some officials did not even have to be asked as they are already support the holding of an extraordinary congress. "There is an affinity to bring back pride in the PKB," said Roji.
In South Sulawesi, Andi Mappatunru, a former PKB chairman for the Jeneponto Regency, said that he has come together with 11 regency and city party officials in that area who also want an extraordinary congress. Some of them were also removed from their positions by Muhaimin. Andi, who has been a party cadre since 2004, for instance, was removed by the PKB of the South Sulawesi Province, even though he still had another year to go. In fact, he was not even informed that the PKB was holding simultaneous branch consultation meetings.
Muhammad Amir Timbang, a former PKB chairman for the Sinjai Regency, who was also replaced based on a branch consultation meeting, believes that an extraordinary congress can be held immediately. He said that he sent a letter to Muhaimin rejecting the new officials. He also said that he is going to take legal action as a result of losing his position. He never received any reply.
Amir and other party officials are also taking up the issue of requests for money from central party executives from those wanting to run as candidates for regional head positions. Ahmad Zamakhsyari said the same thing. "Now the PKB is truly about looking for money, much different from how things were during the times of Gus Dur," said Amir. Abdurrahman Wahid or Gus Dur was one of the party's founders and a former chairman of the PKB's Advisory Council.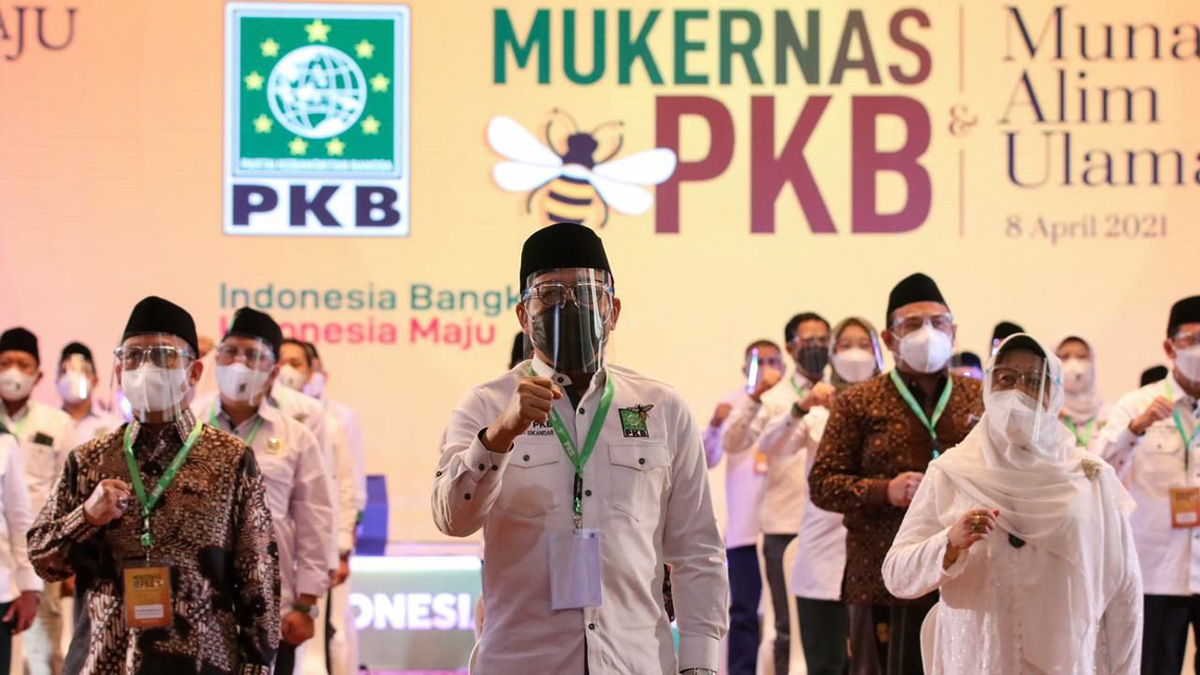 PKB's National Working Conference and National Conference of the Ulemas on April 8. PKB TV
There are signs that Muhaimin Iskandar is attempting to bring over cadres to his side who are planning the extraordinary congress, in order to slow its momentum. At the end of last March, Ahmad Zamakhsyari said that he met with Muhaimin at latter's official residence as the Deputy Speaker of the House of Representatives (DPR) in Widya Chandra, Jakarta. During that meeting, Ahmad conveyed complaints from regional cadres for being unilaterally fired.
Speaking to Ahmad, Muhaimin said that administrative changes at the provincial and branch levels are aimed at improving the party. Ahmad said that he was offered a position at the central level. He was also offered business assistance as an incentive. However, he turned down the offers. He believes that an extraordinary congress will be held sooner or later.
According to some PKB officials, Muhaimin also temporarily suspended some provincial and branch consultation meetings, even though the party does not have new officials in some regions. PKB's Central Executive Board has instructed some officials to not respond to questions from journalists regarding the extraordinary congress. This message was conveyed to regional officials.
Muhaimin Iskandar did not respond to questions sent by Tempo. However, he dispatched Deputy General Treasurer Bambang Susanto to give explanations. Bambang said that Muhaimin and Ahmad Zamakhsyari never spoke. "I can assure you it never happened," he said.
Bambang accused those calling for an extraordinary congress as being those who lost in regional political races. Abdul Halim Iskandar, Muhaimin's older brother who is also chairman of PKB's Regional Executive Board for East Java, denied any turbulence is taking place in various regions. "There is no such thing," he said in an interview with Tempo on April 9.
DEVY ERNIS, HUSSEIN ABRI DONGORAN, DIDIT HARIYADI (MAKASSAR)