If They Don't Pay, We Will Go After Them
Coordinating Minister for Political, Legal, and Security Affairs Mohammad Mahfud Md. is threatening debtors of the Bank Indonesia Liquidity Assistance (BLBI) funds, including Sjamsul Nursalim, with sequestering (gijzeling) if they fail to pay what they owe to BLBI. They can also face criminal charges.
Edition : Monday, April 19, 2021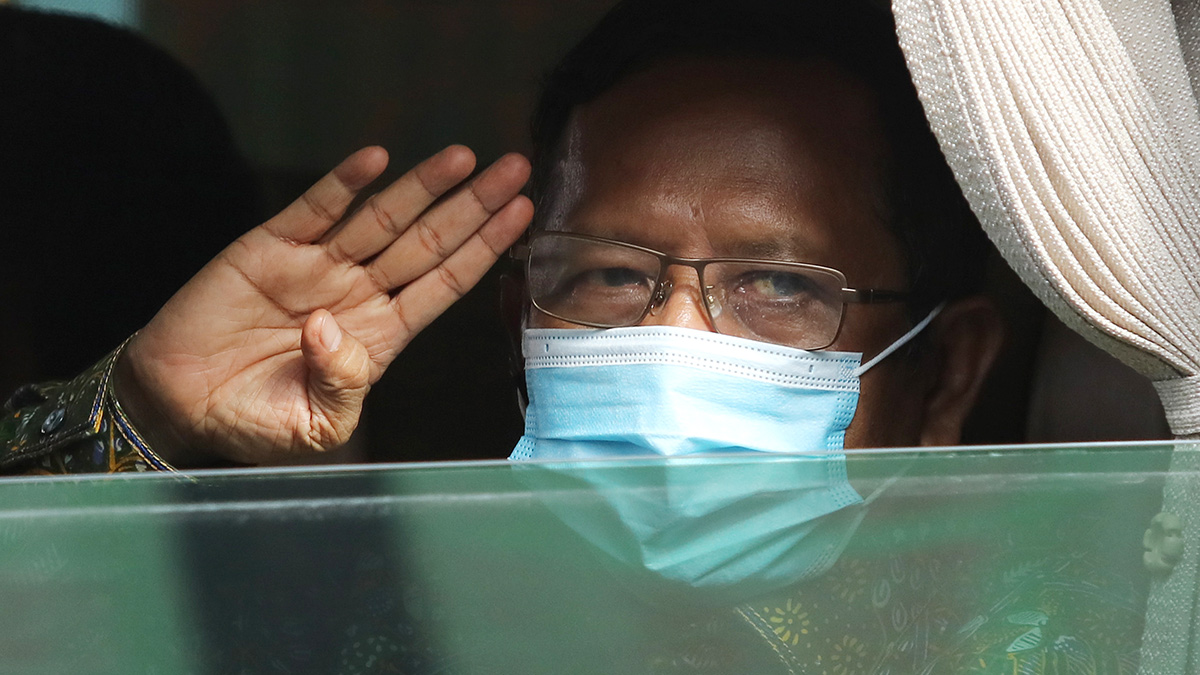 THE government is accelerating its debt collection for the Bank Indonesia Liquidity Assistance (BLBI) funds. In the past 10 days, Coordinating Minister for Political, Legal, and Security Affairs Mohammad Mahfud Md. has had more than three meetings with BLBI's asset recovery task force. This team was set up after the Corruption Eradication Commission (KPK) issued an investigation termination warrant (SP3) for the release of BLBI's letter of settlement for Sjamsul Nursalim and his wife, Itjih Nursalim case. Based on calculations made by the finance ministry, Mahfud said, the government will demand repayment of Rp110.54 trillion from obligors, including from Sjamsul. "Of course, this won't be easy, as it is already ongoing for 22 years," Mahfud told Tempo's Linda Trianita and Egi Adyatama on Thursday, April 15.
Since when the government planned to form a task force for BLBI asset recovery?
We are responding to developments. Since June 2020, there was a final verdict from the Supreme Court (MA) rejecting the KPK's judicial review request (PK) for defendant Syafruddin Arsyad Temenggung, chairman of the Indonesian Bank Restructuring Agency (IBRA), as it runs counter to the Criminal Codes. Syafruddin was released on July 9, 2019, because his appeal was granted by the Supreme Court. According to the Criminal Codes, the one who can ask for a judicial review is the convicted party.

Once that happened, what was the first thing you did?
Based on that, we responded. We invited Finance Minister Sri Mulyani for a meeting, and also the KPK. According to the law, no legal measures can be taken anymore. So, what to do now? In its verdict, the Supreme Court said this was not a crime. But it said mistakes were made.
W251bGwsIjIwMjEtMDUtMTIgMDk6MzU6MzEiXQ
Then actions are taken according to the civil code, in line with the Supreme Court's verdict?
If it is not a crime, then let's go back to the original problem, which is a civil case. They were given funds by the state. As the funds were given as a rescue support effort, they must be paid back. The payback process is measured by the IBRA, and certificates of settlement have been issued, and other things. However, not everything is completed. The finance ministry and the deputy attorney general for state and administrative affairs have calculated that some Rp110 trillion and Rp454 billion are still to be collected.
That amount is to be collected from how many obligors?
I don't know them all by heart. In the beginning, in December 1998, President Baharuddin Jusuf Habibie gave support to 48 parties. Some have already settled (their debts), and others have not. We will disclose this later. We will not play cat-and-mouse; the general public won't accept this. So, we will be transparent.
Responding to the rejection of KPK's judicial review, why was the task force only formed when the SP3 was issued for Sjamsul Nursalim and Itjih?
If it were not done like that, there would be accusations. Even now there are accusations: why did the government switch from criminal to civil code? This has to do with government policies under three presidents: Pak Habibie, Pak Suharto, and Mbak Megawati Soekarnoputri. Pak Harto created IBRA, Pak Habibie disbursed BLBI, Mbak Mega created the release and discharge, which has been completed according to the Supreme Court. There are no more criminal issues. We now take the civil side.
What if there are new BLBI cases?
Some people have warned us to be careful. Be watchful, as there might be others besides Syafruddin. Please report that to us or the KPK. Why was the case closed after Syafruddin was released? That's because there were no other cases. If there were, go ahead and open them. That's not a problem.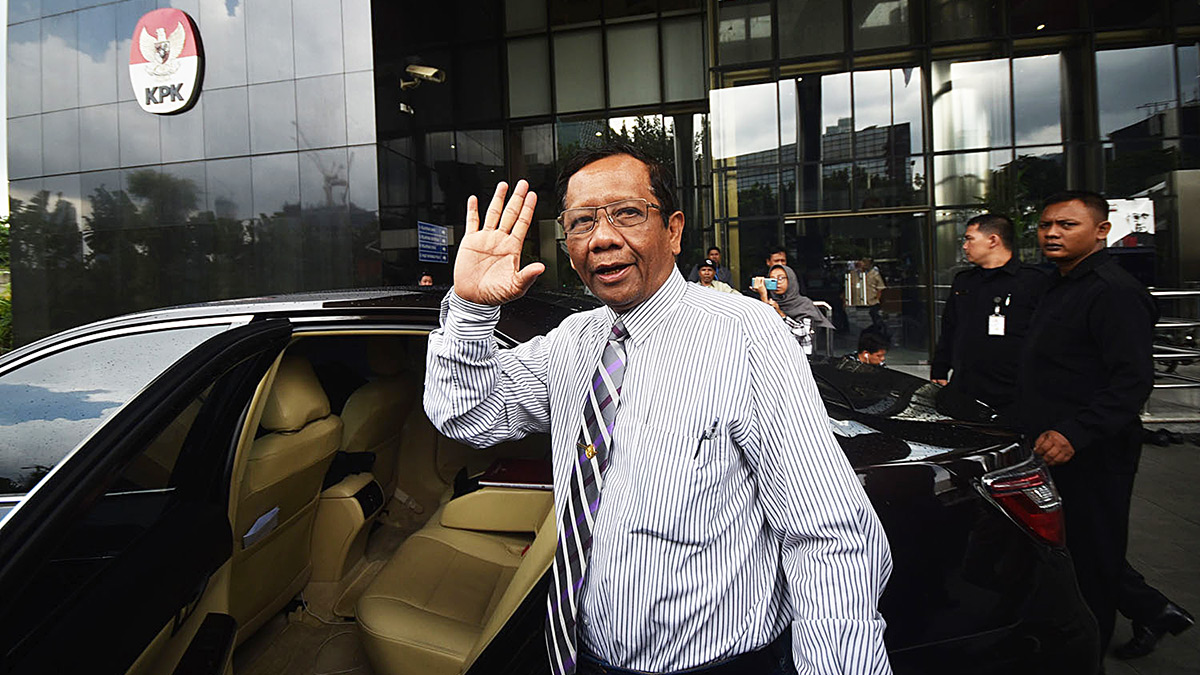 Coordinating Minister for Political, Legal and Security Affairs Mahfud MD in Jakarta. Tempo/Imam Sukamto
What is the strategy for collecting the debt, as it was such a long time ago?
If people have debts, and are unwilling to pay, and do not release their assets, then we take legal action. The most lenient way is to hope that they will do it voluntarily. If that's not the case, we will demand payment. If that doesn't work, then we will take legal action. In the civil code, there is sequestering or gijzeling. If that still doesn't work, then there is the criminal route as there are false documents and information. The criminal factor will come up, even though it's not a corruption crime.
The government can still take the criminal codes route?
It could, through the corruption crime route. For obligors who are unwilling to pay, the following corruption element can be used: enriching themselves, clearly causing losses for the state, and going against the law for violating existing regulations. But for us, the debtors should just pay. If they don't do that, there will be gijzeling, or sequestering. If they don't pay, we will go after them.

How much time will the civil codes route take?
It's not easy. It has been 22 years. Some have already passed away, and assets have been inherited. We can try to go after them. One problem is that some have given goods or assets as collateral at IBRA. But then, those assets are sued by other parties, then lost, it turns out that the collateral was owned by someone else. A whole process is needed to collect them.
Whose assets are these?
That will come. No need to mention names now

How much will be demanded from Sjamsul Nursalim?
He has two debts: from Bank Dagang Nasional Indonesia and Bank Dewa Rutji. For Bank Dewa Rutji, we will demand some Rp470 billion, and we still have to calculate the amount for BDNI.