"Call Me…"
Kartini's language, the language of a 20-year-old, is like a storm, although not immediately evident. It is not linear, or flat. Hyperbole arises in many sections, particularly when she mentions something (or someone) that she likes. Exclamation marks abound.
Edition : Monday, May 3, 2021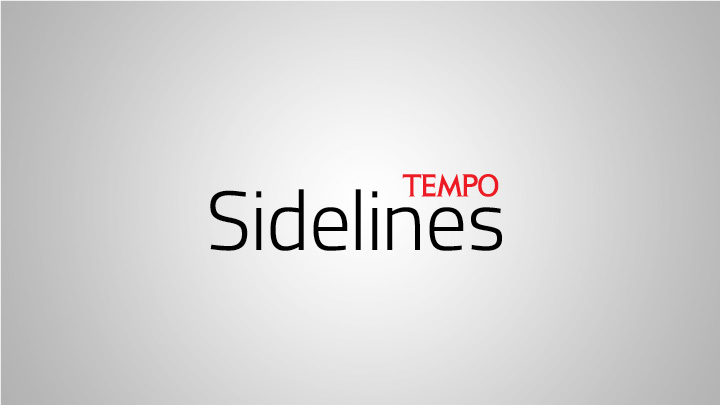 WHO was Kartini? As a historical figure we know her from her letters—an impressive record of her thinking; moving, sometimes confusing, but always discussing ideals and her world. But can we conclude 'who' she was?
Kartini wrote dozens of letters to her friends and acquaintances, which were made public after her death. Private correspondence can indeed be a key to enter someone's self, but letters to a friend are still not the same as a diary. A letter is written with the awareness that there is someone who will read it. Not so a diary; it is a kind of monolog. A letter, always directed to someone else, necessitates the role of the persona: the figure that represents 'me' as response to the presence of others with whom I speak.
The persona is always a process. In that process, one cannot avoid using language. Many unforeseen consequences occur. Particularly with correspondence between two people separated not only geographically, but also by history—because there is always an element of history in the language one uses.
Attempts to convey right meanings take time. Time is needed to determine the nature of the relationship that ensues when our identities represented by our persona are before our interlocutor.
W251bGwsIjIwMjEtMDUtMTMgMjA6MDU6MDIiXQ
"Call me simply Kartini," Kartini wrote to her pen friend Stella Zeehandelaar, who she never saw and who never saw her.
Pramoedya Ananta Toer wrote a book about Kartini, taking that phrase as his title. If by doing so Pramoedya wanted to point out the egalitarianism of this daughter of the Regent of Jepara in the late 19th century, he was mistaken.
'Call-me-simply-Kartini' was not some radical democratic expression. Kartini the noblewoman was not speaking to a gardener and asking him not to address her as ndoro, 'madam'. Kartini was speaking to an educated Dutch woman five years her senior, who she thought was "concerned about the modern age;" Stella was a member of the Dutch Social Democratic Labor Party.
It is unthinkable that Kartini would ask Stella to address her with a noble title like Raden Ajeng. 'Simply-Kartini' is a persona—the identity chosen and fostered as the result of a process of adaptation in the dialog with a foreigner in far distant Amsterdam.
Call me simply Kartini, that is my name. We Javanese have no family names. Kartini is my given name and my family name, both at the same time. As far as "Raden Adjeng" is concerned, those two words are the title. I told Mevrouw van Wermeskerken, when I gave her my address, not to put Kartini alone—that would hardly reach me from Holland, and as for writing mejuffruow (miss), or something of that kind, I have no right to it, I am only a Javanese.
In this letter of May 24, 1899, we can see Kartini's attempt to find the right way to communicate. To do that she had to overcome the traps of language.
Language, Roland Barthes said, somewhat exaggerating, is 'fascist', simplement fasciste. Language forces people to speak—and to speak using a certain order. In the order that shaped feudal and colonial society, a Javanese girl's space of expression was not very wide. 'Call-me-simply-Kartini'—and her style of writing—was her way of navigating within that narrow space.
So what is interesting about Kartini's letters is not just the content, but also her expression.
Kartini's language, the language of a 20-year-old, is like a storm, although not immediately evident. It is not linear, or flat. Hyperbole arises in many sections, particularly when she mentions something (or someone) that she likes. Exclamation marks abound.
She is indeed more an expressive literary writer than a formulator of ideas. Her letters were born from a 'mimetic process': as though I am absorbed into Stella's world, and Stella into mine. In one instance, Kartini mentions the Jepara coast as a 'small Scheveningen', as though the Java Sea is a version of the coast in Southern Holland. Another time she describes the evening atmosphere in the regency pavilion, as though Stella were actually there. "The gamelan…in the pendopo could speak to you better than I."
And so, 'who really is Kartini' never has a final answer.
Who knows if it was the same with Stella. There is a huge gap in that historical correspondence: none of Stella's letters to Kartini have been found.
We do not know Stella's persona that appeared during her dialog with her pen friend in Java. We can only guess: Stella appeared as a convincing supporter of 'progress' and modernity. She could show the new world in the West that freed women. What she said about polygamy must have been negative, because Kartini replies saying "I myself hate…marriage like that."
What is interesting is what Kartini does not tell Stella: that she, Kartini, was the product of polygamy. Her mother was the Regent of Jepara's second wife.
It seems there was ambivalence in the friendship. In a letter of August 23, 1900, Kartini writes defensively, "People may say of the Javanese what they will, but they can never say with truth that they have not hearts." Though these words were not directed towards Stella, Kartini's outburst was part of the awareness of the gulf separating two continents. On November 6, 1899, Kartini had written, "A European, no matter how long he may have lived in Java and studied existing conditions, can still know nothing of the inner native life."
When modernity came with colonialism, awareness of emancipation was indeed split. In that fracture, Kartini lived. So there is often doubt about who she was: strong pioneer or not?
But history is valuable not only as stories of the victors. Kartini shows how colonialism and feudalism bound her and split her in two. She died aged 25.
Goenawan Mohamad