Expanding Global Cargo Services
Cargo shipping companies are on the race to boost their services amidst a slow international cargo business recovery.
Edition : Monday, May 10, 2021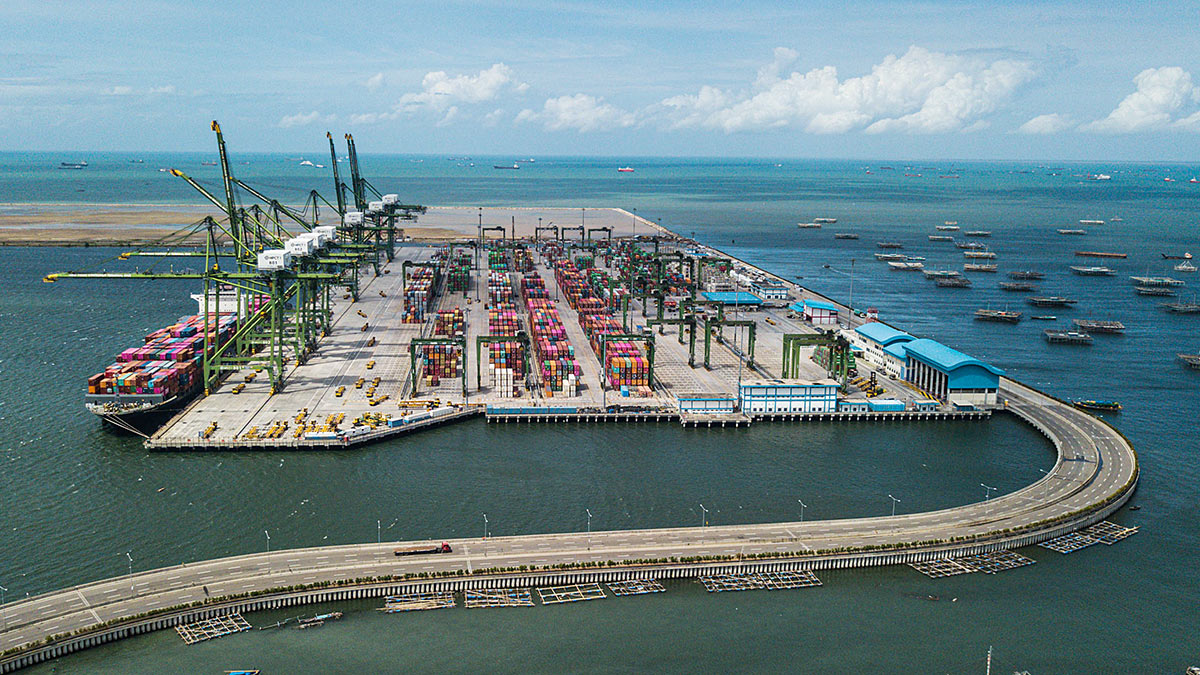 CONTAINER shipping service providers are racing to pump up their performances as international cargo traffic slowly picks up. Samudera Indonesia CEO Bani Maulana Mulia said competition among cargo shipping operators is now stiff as they chase after international markets around Asia. One of the triggering factors is the shift in operating regions by the big cargo players during the Covid-19 pandemic. "Many of the container capacities from Asia are being absorbed by the China-US and China-Europe routes. The gap they have left has become an opportunity for the rest of us," he told Tempo on Thursday, May 6.
Bani said, his company operated 36 ships serving 28 routes and 46 ports in Southeast Asia, the Indian sub-continent in South Asia, and the far east region. The company sporting trading code SMDR recently signed a contract to build two new container ships from Japan. They also plan to purchase an armada of chemical tankers for the Indonesian domestic market.
Combined with a deferred plan from last year, Samudera Indonesia will have four new ships this year. Prior, the company had bought four ships in 2020. Management had previously allocated capital totaling US$50 million for additional armada. "We are currently actively increasing our capacity to respond to the jump in demand," said Bani without going into detail about how much capacity they were looking at.
An export-import cargo ship at Tanjung Priok Port, Jakarta, in March. Tempo/Tony Hartawan
W251bGwsIjIwMjEtMDYtMjIgMTQ6NTk6MTUiXQ
Samudera Indonesia recently took over Ahlers Thoeng Indonesia, a subsidiary of an old Belgian logistics company. Finalized on March 1, the acquisition was stepped up by Samudera Indonesia through its own subsidiary, Silkargo Indonesia. Now, Ahlers Indonesia commercial and customer relations will be combined to support the SMDR business network.
General Chair of the Indonesian National Shipowners Association (INSA), Carmelita Hartoto, said revival of the economy in China and its surrounding countries triggered the need for container services for export. "Ships follow the trade," she said. "When trade appears, transportation industry grows."
She verified that many shipping companies have increased their corporate activities this year, including investing in new armada and launching new services. But a large number of inter-country cargo shipping services are still waiting for certainty in how Covid-19 is being handled. "Many companies are also taking a wait and see. So, many simply revive the suspended working contracts."
In February, cargo ship owners were still finding it hard to optimize their services. Business was so slack, only 40-50 percent of the containers were circulating in Indonesia. And even that was only dominated by the 20-feet sized containers which on average were used only for domestic cargo. Meanwhile, export containers on average are 40 feet in size.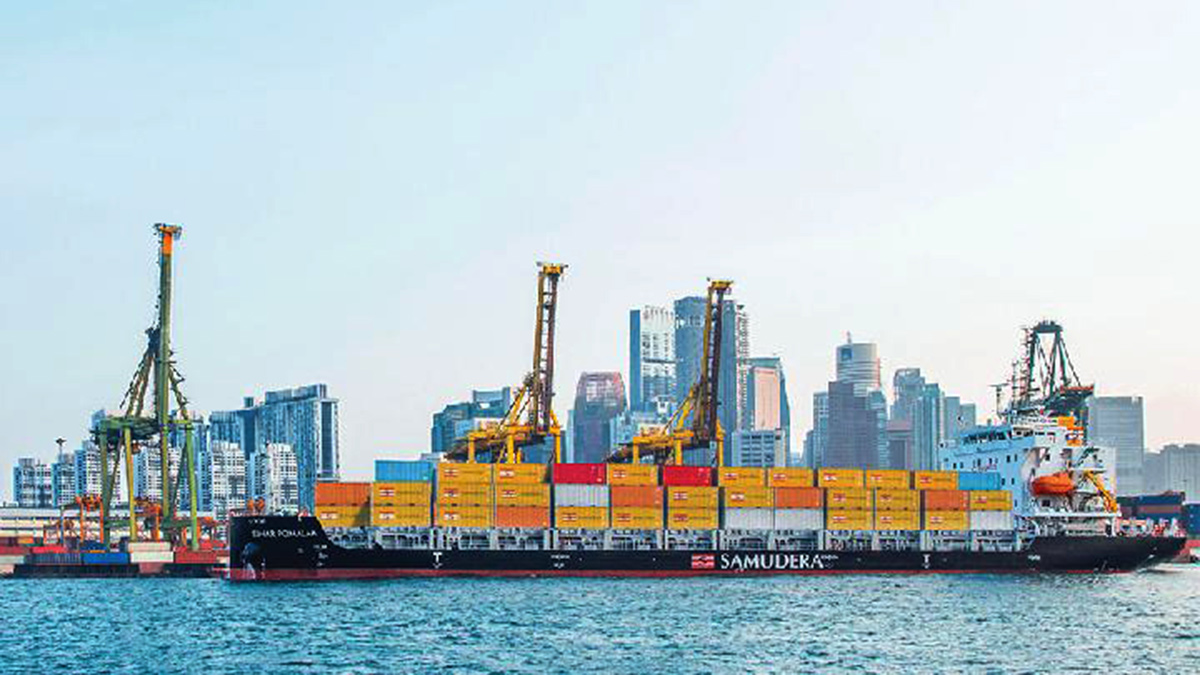 Samudera Indonesia's cargo ship. Samudera.id
The scarcity of containers started from the lack of international trade traffic during the Covid-19 pandemic. Restrictions of access between nations impeded the distribution of empty containers in many of the global hubs, such as Singapore and the United States. The effect, in tandem with the decrease in production in many countries, including Indonesia, caused a drop in cargo frequency. As a result, shipping operators were forced to cut back their cargo to keep costs down.
Director of Pelayaran Tempuran Emas, known as Temas Line, Faty Khusumo, prior said the company was focusing on servicing domestic cargo. In-country container traffic was deemed sufficient to fulfill distribution needs. "Availability for domestic needs was still good," said Faty, who is also INSA Deputy Chair for Business Development.
At end of 2020, Temas Line planned to add nine new ships through its subsidiary, Temas Shipping. Of that number, four have now been purchased, comprising two ships with 2,600 TEUs capacity and the other dua with 600 TEUs capacity.
YOHANES PASKALIS