Mangrove Marred by Mining Mud
Local communities protested against Aneka Tambang for polluting the mangrove area in Tanjung Moronopo, East Halmahera North Maluku, with waste from its mining operation. The mine is changing both the waters and the lives of fishermen.
Edition : Monday, May 10, 2021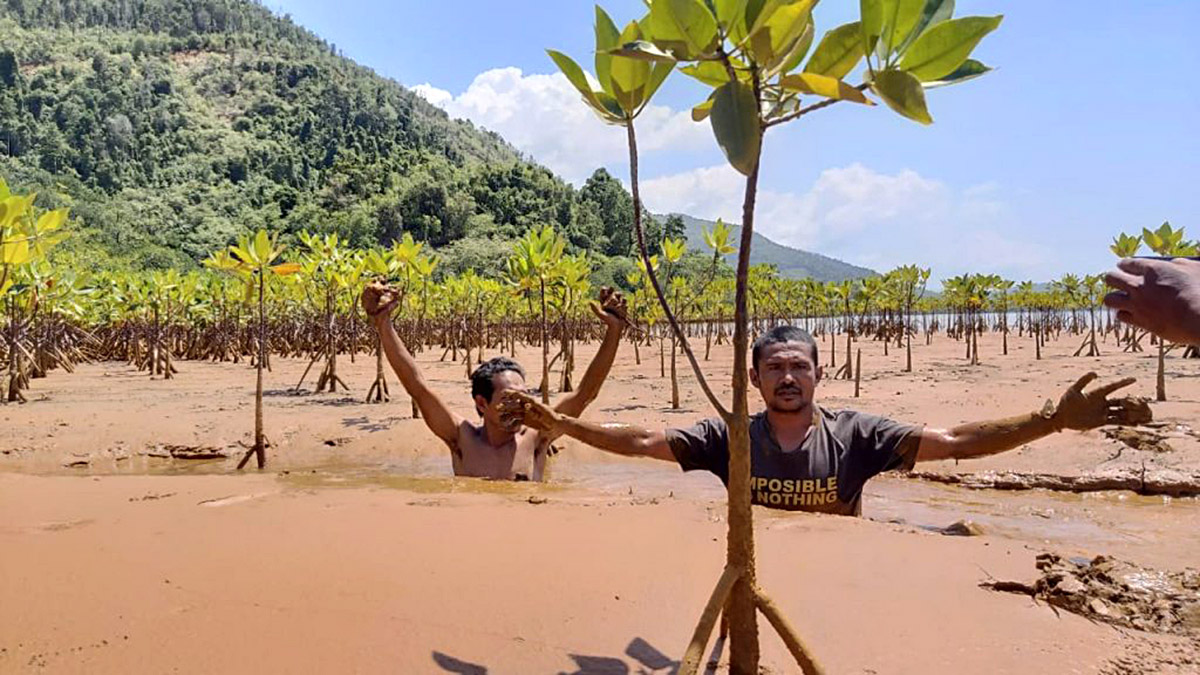 SAHBUDIN Abubakar thinks that the mangrove area in Tanjung Moronopo, Buli subdistrict, East Halmahera, North Maluku, is not fine. The mangrove there were planted since 16 years ago, but it appears as if they fail to flourish. He is convinced this is due to the nickel mining operation in the region.
Mining sludge flowing into the coast and inundating the mangrove area is nothing new. But what occurred in early April was different. &ldqu
...
W251bGwsIjIwMjEtMDktMjUgMDg6MjU6NTQiXQ