WhatsApp Verification Takes Too Long
Readers complains the long verification of Whatsapp when the account is hacked.
Edition : Monday, May 10, 2021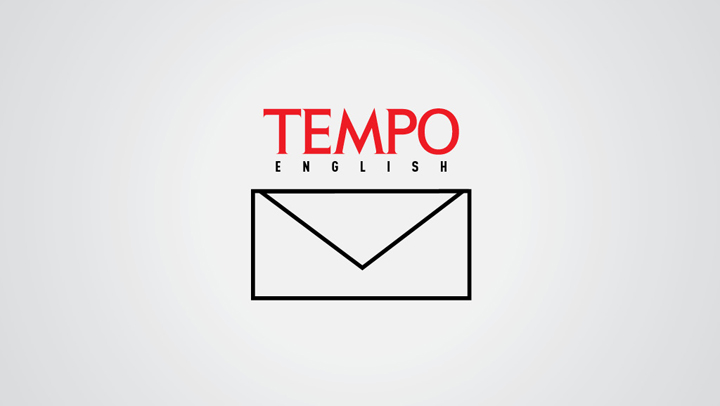 WHATSAPP is a social media platform with numerous users, especially older adults. But WhatsApp users have to be more careful because lately I have often heard about scams using the application, among others, as experienced by my boyfriend's mother last week.
She received a message on WhatsApp that someone had mistakenly sent a code from an SMS, which should have been sent to someone supposed to get it. The perpetrator mentioned the code as a top up code for an online game and provided a very credible reason (for the mistake), which was that only the last digit of the telephone numbers differed.
Several minutes after my boyfriend's mother gave the person the code, her WhatsApp account could not be opened and the scammer used her account to ask for money transfers from all of her contacts. When she realized this, my boyfriend's mother immediately re-verified her hacked WhatsApp account.
But the verification process took quite a long time, around 10 hours, because it was done for the second time. I hope that WhatsApp will renew its features, to allow faster account verification so that such occurrences can be quickly handled. We also have to be much more careful when receiving messages from unknown persons, asking for a code sent via SMS.
W251bGwsIjIwMjEtMDYtMjIgMTQ6NTg6MzYiXQ

Ananda Maharani
Bandung, West Java
---
Money Transfer Uses Up Cell Phone Credits
I AM a Bank Central Asia customer. As a young person who is always close to my gadget and enjoys practical things, I use the BCA Mobile app. I use the app to make financial transactions easier.
BCA's application tremendously helps me and other customers. Customers have no need to go to an ATM to perform financial transactions besides withdrawing and depositing money. Everything can be done with a personal gadget. The application truly helps customers reduce mobility during the pandemic.
But the service demands confirmation via SMS. This feature uses up cell phone credits, if not mistaken, Rp1,000 per transaction. Maybe this is for security reasons. But oddly, BCA has not shifted to a free texting app, such as WhatsApp, which is used by many people.
If someone does not have cell phone credits or has insufficient credits, the person automatically cannot make transfers. Maybe BCA considers the cost of SMS as an administrative fee. As a customer, I hope that this policy can be improved and that BCA can continue to innovate in this digital era.

Rizky Debtian Putra
Bekasi, West Java
---
Burglary in Bekasi
BURGLARS now steal in broad daylight. Where I live, in South Tambun, Bekasi Regency, West Java, burglaries are nothing new. I myself have been a victim. The thing that shocked residents was that the burglary happened in broad daylight. The incident only occurred last week, when I and my family left home for one night.
All of the jewelry and cash kept at home were taken by the burglar, as well as several pairs of shoes. The absence of evidence and witnesses are obstacles to the case's investigation.
Local residents have recently began proposing preventive efforts, among others, the installation of CCTV in every street corner. I and other residents hope that the authorities in the SKU residential complex can help prevent robberies.

Khayrani Kamal Bhojwani
Bekasi Regency, West Java