Disappointed by Bank UOB
Readers write about leakage of customers data in Bank UOB and support the urgency of the Sexual Violence Eradication Bill.
Edition : Monday, May 17, 2021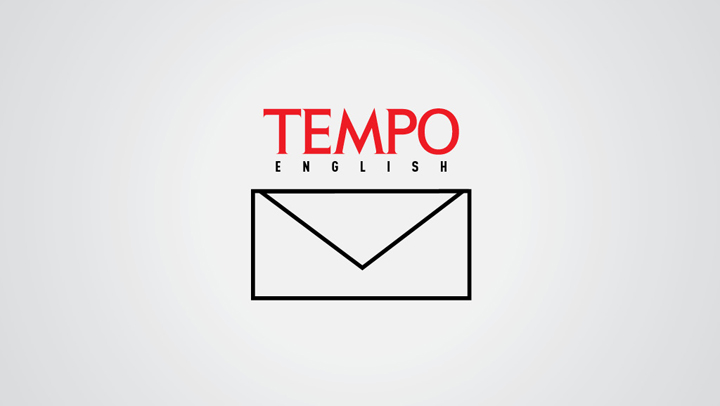 ON November 24, 2020 at 4:47pm, I received a notification of transactions with my Bank UOB credit card. Not long after that, I was contacted by the UOB call center with the number 14008, asking me if I had made transactions with the UOB credit card. I explained that I had never made transactions of any kind with my UOB credit card.
The UOB call center operator tried to convince me to give my one-time password (OTP) for the cancellation of the transactions. At first, I rejected to give the number. However, after the operator made a verification of my data by mentioning the name, credit card number, CVV, place and date of birth, residential address, e-mail address and my natural mother's name, I finally believed that the operator was really from the UOB call center. So I gave up the OTP number to the operator.
Feeling suspicious of the transactions, at 4:50pm I contacted the UOB call center number 14008, with another cell phone (while listening to the previous conversation with the operator) to ask for confirmation. In the conversation via the other cell phone, I repeatedly affirmed to the call center that I had never made whatever transactions with my credit card and I asked the operator to block my credit card and take immediate action as a follow-up. The call center suggested that I submit a statement of denial of the transactions that I had not made through website/e-mail and block my credit card with the report number 201124117625.
Still on the same day, at around 11:24pm, I again got a notification pop-up from UOB on the cell phone about a transaction using the number of my credit card that according to UOB had been blocked.
W251bGwsIjIwMjEtMDYtMjMgMDg6Mzc6NTkiXQ
On the next day, I sent a statement of denial of the credit card transactions that I had never made totaling Rp24,732,309. But I did not receive a clear reply. UOB only promised to make an investigation first before making a decision. The investigation would be conducted for two to three months.
In the letter of denial, I firmly requested to be allowed to meet with head of the credit card division. I also sent an objection letter to UOB, addressed to the Chief Executive Officer of Bank UOB Indonesia (for the attention of Head of Cards & Payment, Bank UOB Indonesia) dated November 30, 2020 and it was received by an UOB customer service officer, Vania.
In the objection letter, I requested that UOB:
Order its management to thoroughly investigate my case, particularly the leakage of a customer's confidential data, which has obviously inflicted loss on me. I have reported the case to the National Police (attached) that promptly make an investigation and inquiry into this legal case.
Make a response to my objection letter within two working days.
After four months, on March 29, 2021, I received an e-mail from UOB stating that my denial letter was rejected and I would be demanded to pay Rp24,732,309 for my negligence in giving the OTP. My disappointments are:
UOB ignored my objection letter and failed to make a response to my objection letter within two working days.
UOB did not convey complete investigation results of my case so that there have been no explanations about:
The leakage of my personal data to other parties so that the data were utilized by unscrupulous parties.
The use of the UOB call center to contact me so that I believed that I was contacted by UOB.
The OPT data request on November 24, 2020 at 23:24pm, when my credit card had been blocked.
3. I could not contact UOB face-to-face to discuss my problem. Conversations were only transferred to the call center.
Raditya Syahbana
Bank UOB's Response
THANK you for sending the objection letter to Bank UOB.
Ulfah
UOB Care
---
The Sexual Violence Emergency
THE implementation of the Sexual Violence Eradication Bill is urgent in Indonesia. According to the National Commission on Violence against Women (Komnas Perempuan), in the period of 2001-2011, in one day, 35 women became victims of sexual violence and in 2020 itself there were 299,911 cases of violence against women. The data prove that sexual violence in Indonesia is very critical.
There are still many misconceptions about the Sexual Violence Eradication Bill. First, there is an assumption that this bill is incompatible with the state philosophy Pancasila. In fact, on the first page of the bill it is stipulated that all citizens are entitled to the feeling of security and freedom from all kinds of violence in line with the Pancasila and 1945 Constitution.
Second, this bill is considered incompatible with religious values. We are aware that none of the existing religions tolerates sexual violence. All religious teachings allow nobody to tyrannize others.
Third, the bill is regarded as allowing consensual sex because penalties are only imposed on perpetrators of non-consensual sex. In fact, the bill is lex specialis in nature, specifically regulating the acts of sexual violence stipulated in the points of the bill.
Fourth, the bill is seen as legalizing abortion because it only regulates forced abortion. In fact, voluntary abortion is already regulated by law and not only voluntary abortion perpetrators are penalized, but also people who assist and support this process of abortion. In this case the presence of the Sexual Violence Eradication Bill is just badly needed because so far there has been no law yet in Indonesia that regulates forced abortion.
Fifth, there is the notion that this law legalizes lesbian, gay, bisexual, transgender and queer acts. In fact, the subjects dealt with in the Sexual Violence Eradication Bill have nothing to do with somebody's sexual orientation so that such orientation is beyond the domain of this bill. In this case, many forms of misconception are still found concerning the Sexual Violence Eradication Bill and are just inversely proportional to its facts.
These misconceptions have provoked reaction of the pros and cons in society. There is no reason for us to reject it because it was formulated for the good of everybody. We realize that women are very vulnerable to sexual violence, although not infrequently men also become victims of sexual violence.
I have found many cases of sexual violence that were only amicably settled. Actually, the cases create traumas. Therefore, sexual violence becomes a very urgent issue. The support of the entire public and government in the endorsement of the Sexual Violence Eradication Bill is considerably needed. We should jointly generate a feeling of security for all citizens in Indonesia. To this end, the presence of this bill as a legal umbrella amid sexual violence is required.
Nada Khalishah Zain
Pasar Minggu, South Jakarta