Investing in Special Zones
Up to last month, a total of 155 investors have become tenants in special economic zones in Indonesia. Investment commitments currently reach a total of Rp70 trillion.
Edition : Monday, May 24, 2021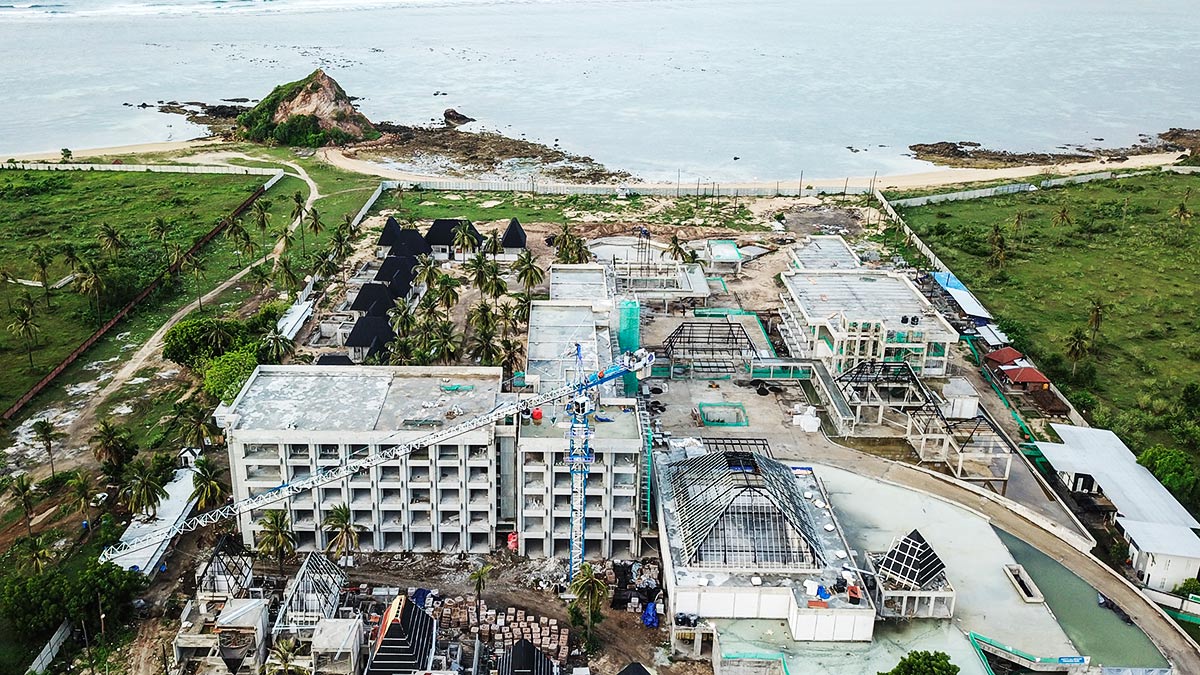 THE government is trying hard to lure new investors to special economic zones (KEK) dotted around the country. KEK National Board Secretary, Enoh Suharto Pranoto, said there are currently 155 business entities registered for having invested in domestic economic zones up to April 2021. "The total investment commitment has reached Rp70.24 trillion, and realized investments were around Rp27.8 trillion," he told Tempo, Saturday, May 15.
According to Enoh, investments from the over 100 business entities who are now KEK tenants have created employment for 21,185 people and contributed to export valuation totaling Rp5.5 trillion up to the end of last year. Enoh said KEK investment commitments will continue to increase in tandem with the emergence of new zones. By 2030, projections will show an increase of up to Rp700 trillion.
Of 15 KEKs inaugurated through government regulation, only 11 have active status, while the other four are still under construction. Outside these, another four new KEK projects have been given the green light by the national board but are still at the administrative stages.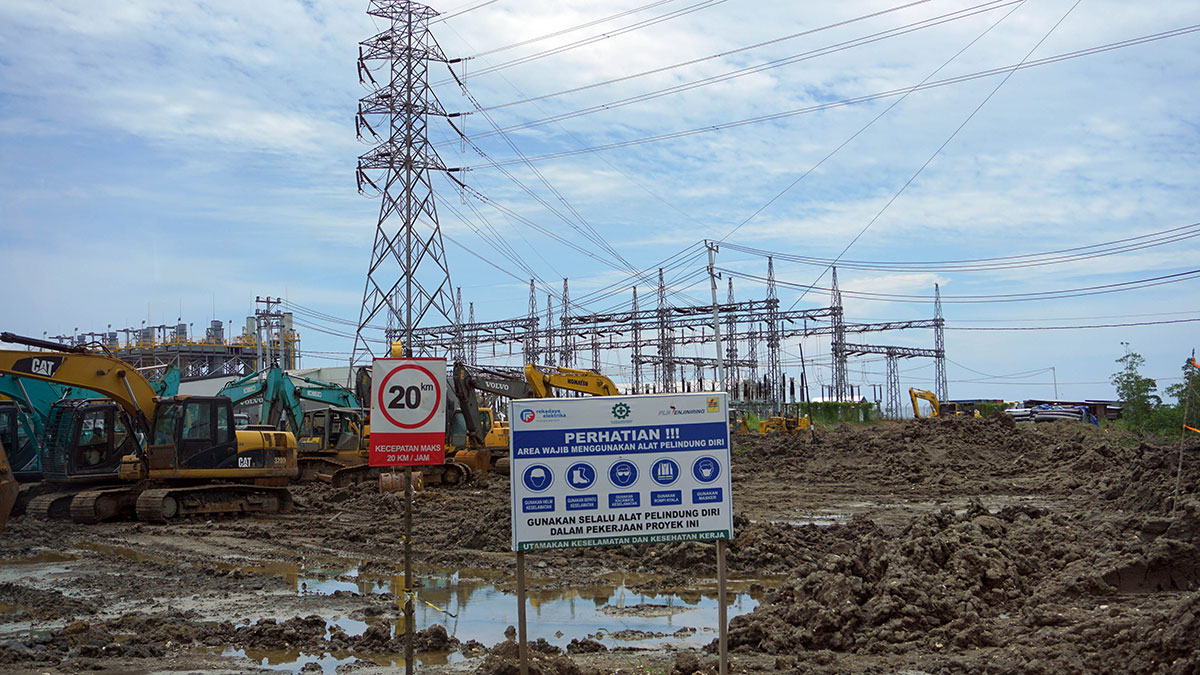 A number of heavy equipment seen at the Gas Engine Power Plant (PLTMG) site in the Sorong Special Economic Zone, Sorong Regency, West Papua, April 8. Antara/Olha Mulalinda
W251bGwsIjIwMjEtMDYtMjMgMDk6MzA6MzMiXQ
Suggestions for new KEKs are spread out in several locations, including Batam in Riau Islands, which will have the Nongsa Digital Park KEK for technology industries, and the Batam Aero Technic KEK for aircraft maintenance industries. Two other new locations are the Lido KEK in Bogor, West Java, and the Java Integrated Industrial and Port Estate (JIIPE) KEK in Gresik, East Java.
Enoh underscored that the government has already forked out Rp4 trillion for KEK infrastructure development. "Meanwhile, total investment costs underwritten by KEK owners totaled Rp10.65 trillion."
Several revisions in Government Regulation No. 40/2021 on KEK management have become the trump card of the coordinating ministry for the economy to lure new investors. Enoh said, reforms in KEK regulations include expansion in the types of businesses, streamlined execution procedures, fixed facilities, ease of doing business, and institutional support for economic zones.
Investment Coordination Board (BKPM) Chairman Bahlil Lahadalia said 60 percent of Indonesia's gross domestic product still comes from the consumer sector. Meanwhile, contribution from investments hovers at only 30 percent. "To go after the 5 percent target for economic growth we really need to pump up investments," he said at the inauguration of the new Nestle Indonesia plant in Batang Regency, Central Java.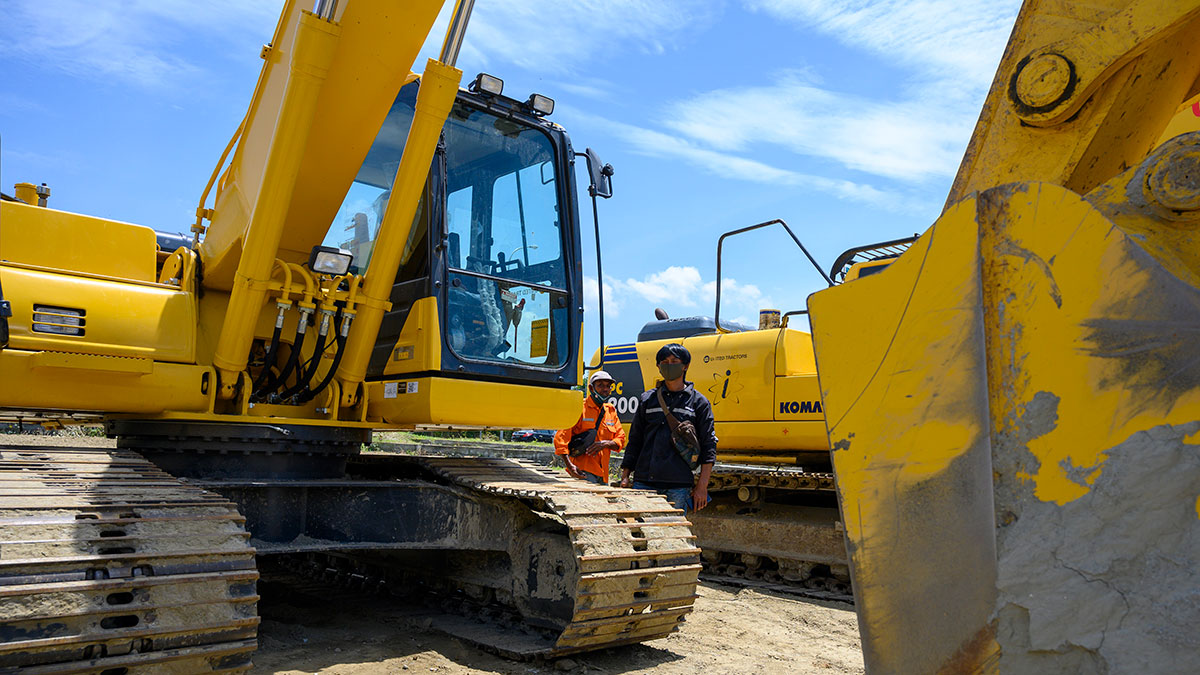 Trinitan Metals and Minerals workers getting ready for land clearing activity using heavy equipment after a groundbreaking ceremony for the nickel smelter project at the special economic zone in Palu, Central Sulawesi, last October. Antara/Basri Marzuki
According to Bahlil, international businesses are showing increased confidence in Indonesia. "So, let's not allow licensing be an impediment, because that would be akin to obstructing new fields of employment and regional income." Indonesia, he said, currently needs 16 million job opportunities for the unemployed masses that emerged as a result of the Covid-19 pandemic.
On Wednesday, May 19, Bahlil created several new policies to expedite the flow of new tenants to the Palu KEK, in Central Sulawesi. The zone is 1,500 hectares and is designed by the government to be an integrated mining logistic and smelting industrial zone in Sulawesi. Currently it only has six tenants on a 400-hectare plot. "We will keep land prices down, licensing will be handled by the state, and we will provide incentives," said Bahlil.
Director of Industrial Zoning of the Directorate-General for Resilience, Zoning, and International Industrial Access at the Industry Ministry, Ignatius Warsito, is ensuring that his institution will beef up industrial infrastructure in all the KEKs. "We are also encouraging the commitment and professionalism of KEK owners to improve the quality of their infrastructure."
Economist of the Center of Reform on Economics (CORE) Indonesia, Yusuf Rendy Manilet, said KEK development helps boost industrial consolidation. "This means, specific industry clusters which the government desires to boost can be pooled in certain zones," he said. "But we still have many KEKs not yet fulfilling optimum standards for lack of appropriate infrastructure."
YOHANES PASKALIS