The Ups and Downs of Cryptocurrency
The cryptocurrency market continues to attract millions of new investors. Clearer regulations are needed.
Edition : Monday, May 24, 2021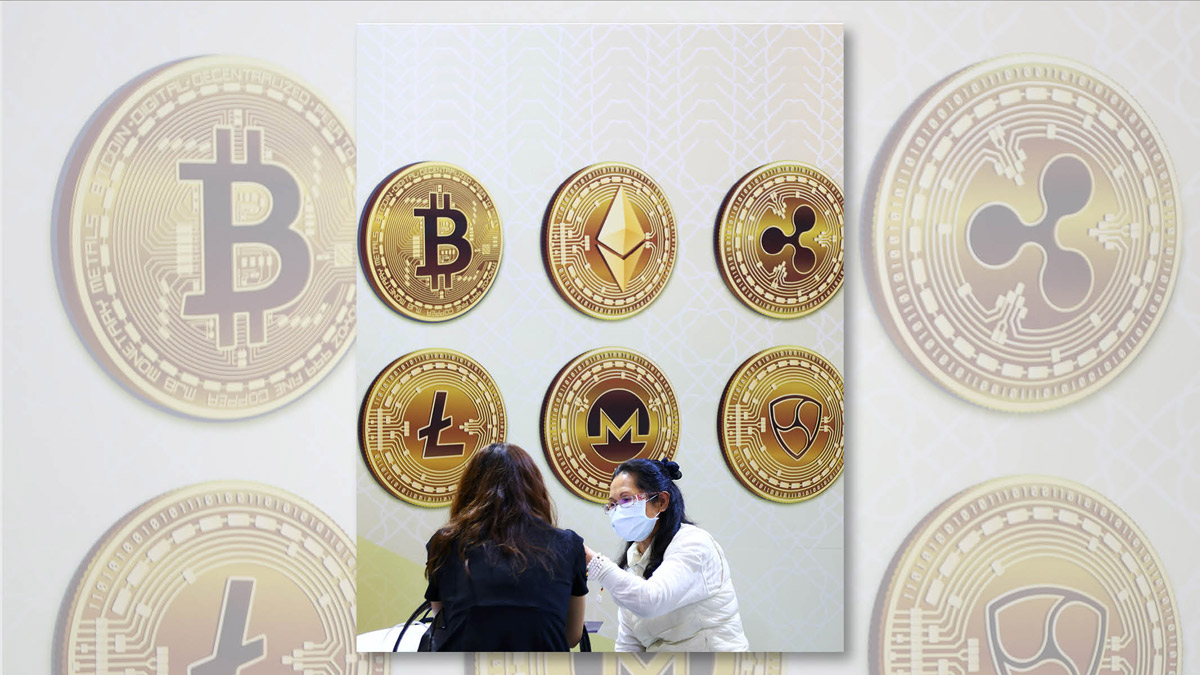 AS it is no more than a bubble that could burst at any time, cryptocurrency must be treated with caution. The public needs to be very careful in responding to the soaring market for trading this virtual currency.
The Indonesian banking authorities warned about this right from the outset. On many opportunities, Bank Indonesia Governor Perry Warjiyo emphasized that the only means of payment recognized in Indonesia is the rupiah. The Indonesian Stock Exchange has not yet allowed the use of Bitcoin or other cryptocurrency as an investment instrument. The only formal legality for trading in virtual currency in Indonesia is a permit to manage a crypto market issued by the Commodity Futures Trade Regulatory Agency. This is limited to a license to for a company to sell cryptocurrency, and does not regulate security risks for clients.
Despite this lack of satisfactory guarantees, people have still been rushing in. The value of cryptocurrency transactions in the first four months of 2021 was Rp236 trillion. At present no fewer than 5.6 million people in Indonesia are involved in buying and selling digital currency. It is no surprise that the turnover in crypto asset trading as of April reached Rp1.7 trillion per day, a drastic increase over the last two or three years. This rapid growth of cryptocurrency trade is very concerning.
Many people are interested in investing their money in cryptocurrency just because they are blindly following the crowd. Without appropriate understanding of the fundamental principles of the currency, how its value is determined or what causes this value to rise or fall, investors could be easily trapped. Rather than making many times their original investment, they are left frustrated.
W251bGwsIjIwMjEtMDYtMjMgMTA6MjM6MjkiXQ
The most fundamental principle is that unlike conventional currency, cryptocurrencies are not guaranteed by fundamental assets. Every virtual coin is only equivalent to a block 'mined' by a person using a particular computer program. Therefore, the rise and fall in valuation cannot be measured in terms of real economic activity in the markets.
A 'miner' can obtain a block worth of one unit of cryptocurrency after running a computer program. Although there is considerable criticism about the environmental impact of 'mining' cryptocurrencies, especially related to the large amounts of energy needed, there is no relation at all between the value of cryptocurrency and the profit or loss of companies developing these computer programs.
In other words: there is an element of speculation in the rise and fall of cryptocurrency values. The recent sharp rise in the value of bitcoin, dogecoin and others has been triggered more by the increase in the volume of demand from millennial investors over the last year. On the other hand, a unit of cryptocurrency can lose its value in an instant just because of a tweet on the social media account of Elon Musk, founder of the Tesla electric car company, who has millions of followers.
The cryptocurrency started from the blockchain innovation in 2018. As a technology, blockchain is very useful for reducing the risk of counterfeit currency, and of credit card fraud through multiple transactions and many others. However, its usefulness as a cryptocurrency platform still brings many problems, especially since its decentralized nature means that it can easily be used as a way to launder money. The Attorney General's Office for example found bitcoin assets in its investigation of the Asabri insurance fraud case at the end of last year.
Another, no less real risk, is crypto trading companies disappearing with investors' funds. This happened in Turkey in April. The owners of Thodex, a crypto transaction platform there, vanished with Rp29 trillion of crypto investors' money. Hundreds of thousands of people lost their investments because they only held cryptocurrency, which cannot be exchanged in banks. Another risk that frequently occurs is the hacking of clients' crypto wallets.
Policy makers must not just sit on their hands waiting for similar incidents to happen here. Clearer regulations are needed so the public can properly learn about the risks of trading in cryptocurrency. This way, at the very least there will be understanding about why the largest risks from investing in cryptocurrency should be shouldered by the investors themselves.