The End of Coal-Fired Steam Power Plant's Story
PLN will not develop coal-fired steam power plants after the completion of the 35-gigawatt project and Fast Track Program 7 project in 2026. Electricity needs will then be met from new and renewable energy.
Edition : Monday, May 31, 2021
STATE electricity firm PLN will not develop coal-fired steam power plants (PLTUs) anymore after the completion of the 35-gigawatt (GW) project and the Fast Track Program 7 project in 2026. Electricity needs will then be met from new and renewable energy (EBT).
PLN is currently working to reduce the use of fossil energy for environmental reasons. PLN's Deputy Chief Executive Officer, Darmawan Prasodjo, said that the firm had a carbon neutral target by 2060 by increasing the capacity of clean energy up to 100 percent. Currently, the majority of Indonesia's electricity needs, or approximately 60 percent are met by PLTUs.
The plan to stop the development of PLTUs begins this year. Darmawan said that the 2021-2030 Electricity Procurement Plan (RUPTL) would not include PLTU's additional capacity proposal. "Between 2025 and 2030 (the government) will forbid (the development of PLTUs), indeed thinking of PLTU planning is forbidden," he said yesterday.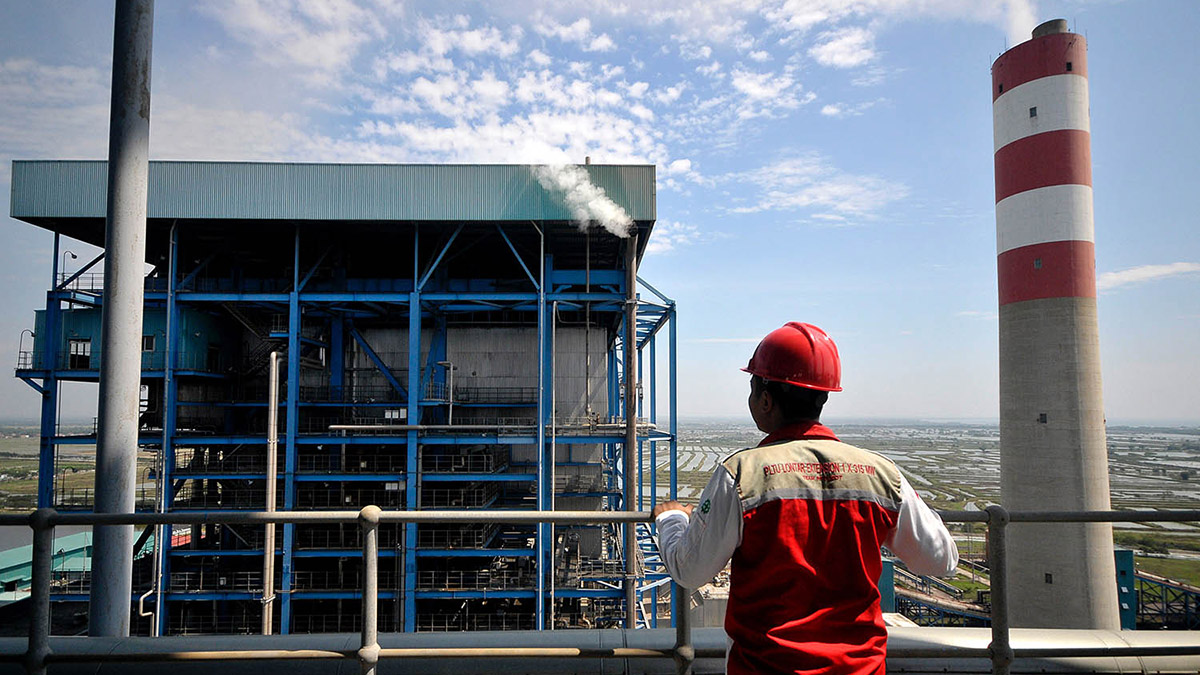 Coal-fired Steam Power Plants (PLTUs) in Lontar, Tangerang, Banten. Tempo/Tony Hartawan
W251bGwsIjIwMjEtMDYtMjIgMTQ6NDE6NDUiXQ
Besides halting the capacity increase, PLN will start replacing PLTUs and gas-fired power plants with new and renewable energy with a capacity of 1.1 GW starting in 2025. Power from the clean energy will be the base load which will be equipped with a battery to ensure supply stability.
However, production cost still impedes the plan. He exemplified that solar power plant (PLTS) required energy from the battery to function as a base load. The total cost of power generation and battery reaches US$17-18 cents per kilowatt hour (kWh). PLN is trying to reduce the cost of making PLTS a base load to around US$ 6-7 cents per kWh.
Besides conversion, other PLTU operations will halt starting in 2030. The process will be gradual until 2056, starting from subcritical power plants, supercritical and the last will be the termination of ultra-supercritical power plants.
While PLTU is gradually terminated, Darmawan added, the new renewable energy capacity was expected to increase by 2028. "Because of the development of battery technology are getting cheaper," he said. Beginning of 2045, he predicted, the portion of new and renewable energy would dominate the total of power generation.
Coordinating Minister of Maritime Affairs and Investment Luhut Binsar Pandjaitan had given the green light to end PLTU usage. He concluded that the trend against the usage of dirty energy appeared in many countries to keep the rising of global temperature below 2 Celsius degree.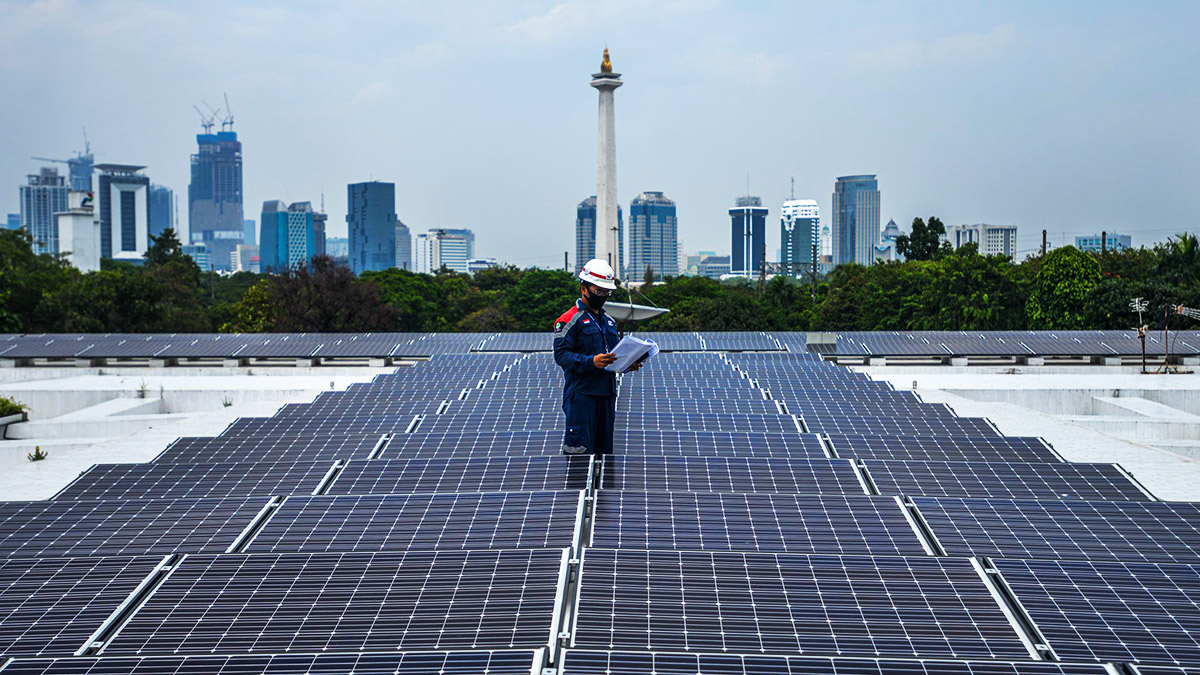 A ME Waskita officer checks the solar panel installation at the Istiqlal Mosque, Jakarta, last September. The use of solar power panels is an effort to support the application of energy that is environmentally friendly, effective and efficient. Tempo/Tony Hartawan
As a consequence, it is hard for investors to obtain financing for fossil energy development, such as PLTU. "Now, fossil energy is the common enemy," he said. On the other side, there is more financing support for clean energy. Therefore, Luhut said, the government encourages investment in that sector.
Executive Director of the Institute for Essential Services Reform, Fabby Tumiwa, said that the limited financing would make the generation cost of new and renewable energy competitive against fossil energy. "Based on our calculation, EBT power plants, such as wind, solar and battery storage, will be cheaper than the PLTU before 2027," he said. He mentioned that PLN's step to start abandoning PLTUs and shift to develop new and renewable energy was right from the long-term economic perspective.
Deputy Chair of the Energy Commission of the House of Representatives (DPR), Eddy Soeparno, estimated that the most aggressive growth from new and renewable energy's power generation would come from solar energy. "It is estimated that the battery price will be cheaper," he said. Besides, this project can be implemented floating by utilizing reservoir, thus the additional cost for land acquisition will not be needed. The government is currently developing a floating PLTS in Cirata Reservoir in West Java with a capacity of 145 GW and will develop similar projects in other reservoirs.
VINDRY FLORENTIN