The Iceberg of Digital Predators
Online sexual violence towards women and children is becoming even more widespread in Indonesia. The need for the sexual violence eradication bill is increasingly urgent.
Edition : Monday, May 31, 2021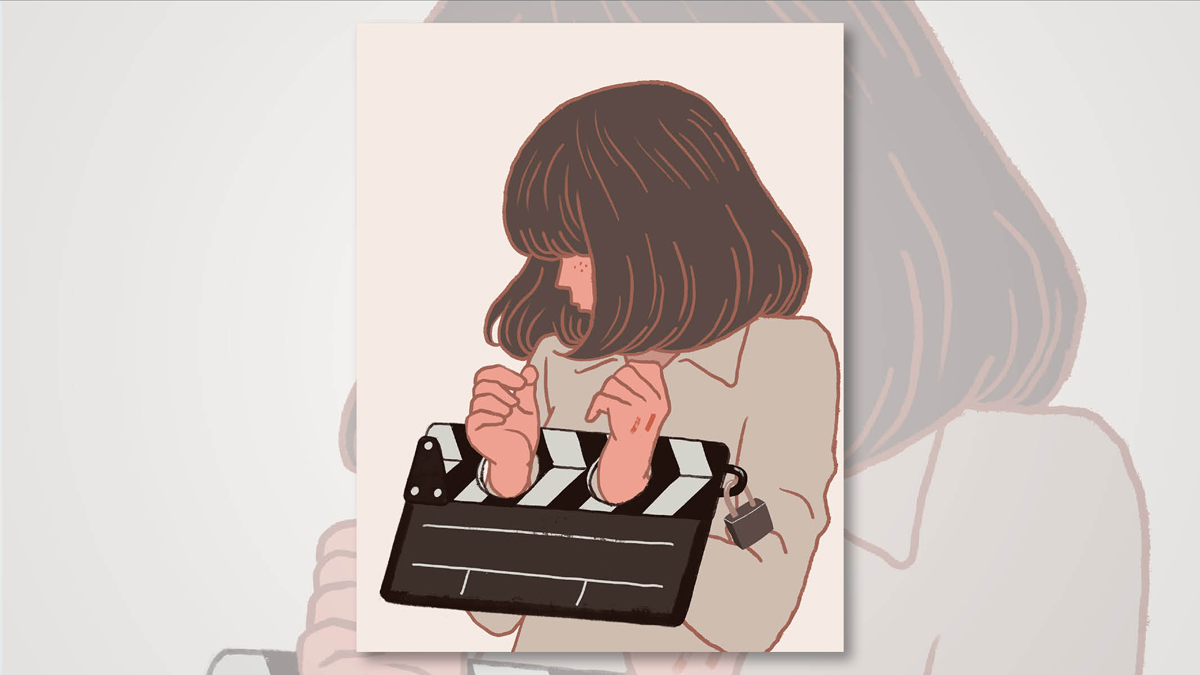 THERE is a dark side to the development of digital technology that often escapes our attention. The widespread use of the Internet and the ease of uploading video content to digital platforms have triggered the spread of illegal pornography in many countries, including Indonesia. Victims are women who are tricked—or sometimes forced—into exhibiting their bodies or their sexual activities. This is an unintended consequence of the rapid growth of online technology.
Matters are made worse by the lack of legal protection for victims. Reporting sexual offences often leads to new trauma for women. The entrenched patriarchal culture, which places men in a more dominant position in our social system, delays the handling of sexual offence cases, in which most victims are women. Most law enforcement personnel do not have sufficient knowledge to handle sexual violence cases, yet alone those that make use of digital technology.
A report from the World Health Organization in March revealed that one third of women in the world have experienced physical or sexual violence. In Indonesia, from January 1 to March 16 this year alone, according to the ministry for the empowerment of women and protection of children, there were 1,008 cases of violence against women and children, almost half of them sexual offenses.
Of all these instances of sexual violence, more than a few end in the distribution and commercialization of online pornographic content. Digital technology makes it possible for illegal content to spread quickly and widely. According to the National Commission on Violence against Women, in 2020 there were 940 reports of this, four times higher than the number for the previous year. Similar findings were reported by SAFEnet, a group that advocates for freedom of expression on the Internet, which recorded 307 cases of sexual violence using technology in 2020. This was also four times higher than the figure from 2019.
W251bGwsIjIwMjEtMDYtMjMgMDk6NTU6MDMiXQ
For the last three months, Tempo has been collaborating with the South China Morning Post, the Philippine Center of Investigative Journalism and the Korea Times to investigate the trail of this crime on the Internet. It turns out that there are sexual predators active online in many other countries. What is concerning is that the stories of online sexual violence are strongly suspected to be only the tip of the iceberg. There are many victims not brave enough to speak out because of depression or concerns that they will be shamed in public.
There is still a big question mark over limited public sympathy towards women who fall victim to the sharing of intimate videos. We still remember that in a number of cases of leaked celebrity intimate videos, the public tended to blame the women. This kind of stigma leads to victims of sexual crimes being more reluctant to report incidents that they experience to the authorities.
There are different types of sexual violence using digital technology. Some victims are tricked by being told that there is a talent contest. In order to become a finalist, they are told to send indecent photos or videos, which are then turned into a commodity on dark websites. There are models who are tricked into photo sessions that turn out to be simply a cover for the production of pornographic content. There are women who are blackmailed out of millions of rupiah to prevent their videos being shared online.
The continual growth of this crime is clearly triggered by the lack of state protection for women. To stop this turning into a vicious circle, the government and the House of Representatives must speed up the passing of the Sexual Violence Eradication Law. This is important to provide a satisfactory legal instrument to deal with sexual violence. At present, the Criminal Code, for example, does not clearly define sexual violence or state that cases must be handled in a way that sides with the victims.
The government also needs to work with digital technology companies to clean up the Internet of illegal pornographic content. The Internet must not become an open space for sexual predators hiding behind anonymous accounts. Tracking down the perpetrators of sexual violence should be the main responsibility of the task force established by National Police Headquarters. Rather than harassing those with the courage to criticize the government, this is clearly a far more important and urgent job for the members of the virtual police.