The Hundred Gold Medals Target
Although overwhelmed by endless problems, the Indonesian contingent to the SEA Games is targeting 101 gold medals. Is this realistic?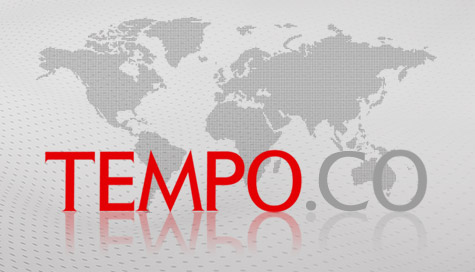 Wismoyo Arismunandar has vowed to reclaim the title of SEA Games overall winner in Kuala Lumpur, 7- 18 September. Not yet fully recovered from a severe economic crisis, is it possible for Indonesia to push performance so high? The chairman of the Indonesian National Sports Committee is determined, but can the 101 gold medal target be reached?
This time it appears difficult, although for a long time the SEA Games were, so to speak, "owned" by Indonesia. In this multi-sport event, Indonesia has participated since 1977 and only twice lost its position of overall gold medals winner, once in Chiang Mai, Thailand in 1995 and the other occasion in Brunei Darussalam, two years ago.
When Indonesia lost out in Brunei, it was seen as a "tragedy", Indonesia's worst performance. For the first time, the biggest nation in Southeast Asia was only in third place, 10 gold medals below Malaysia.
This time, Malaysia, the last SEA Games runner-up, has only targeted 97 gold medals, despite being the host country, and despite a better performance than Indonesia two years ago. Their target is based on their experience in winning 57 gold of the available 233. "Our target is quite realistic compared to the last SEA Games in which we were quite successful," said Datok Sieh Kok Chi, the secretary general of the Malaysian Sports Committee. Sieh relies on pencak silat, (an Indonesian martial arts form), taekwondo, karate, and wushu as their would-be 'gold mine.' "As host country, we could achieve this target," he added.
Indonesia clearly will fight it out, but the contingent's preparations seem lackluster, while some sports seem rife with problems. For instance, Judo—not contested in Brunei—lacks funds. A planned try-out overseas was cancelled. Thus, the judokas only trained and sparred with local athletes.
Lack of funds was also the problem of other sports, such as weightlifting and hockey. A lot of athletes were unable to use their training gear. Besides, for the athletes themselves, this results in meager stipends. Not surprisingly, there is an effect on their motivation to train. What is more disappointing was the fact that some funds ended up being embezzled, as happened in bowling and equestrianism. Alarmingly, the scam siphoned off millions of rupiah.
This is only the beginning. Problems concerning performance abound. Take for instance, swimming. Although this sport is a honeypot as it provides 43 gold medals, to fight for more than two gold medals, as targeted by the All-Indonesian Swimming Association, will be very hard. "The target might be achieved, or not, as the competition now is very tight," said national training official, Kristiono Sumono.
Indonesia's only hope is Richard Sam Bera, relied upon to get two gold medals in his specialty, the men's 50 and 100 meters freestyle. Even this is difficult. Richard's age, now 30, makes it hard for him to compete with younger swimmers such as Allen Ong of Malaysia. Much worse is the women's category. The quality of the swimmers is below that of Singapore and Thailand.
Indonesia's swimming performance, as reflected in the Brunei games, is in decline. Indonesia could only win four gold medals, Richard Sam Bera in the men's 50 and 100m freestyle, Felix C. Sutanto in the men's 200m butterfly and the men's 4 x 100 m freestyle relay. This means optimism is in short supply in this event.
It is different in athletics. Of the target 12 out of 46 gold medals available, chairman of the All-Indonesian Athletics Association, Ria Lumintuarso, is convinced at least 8 events are certain to be in our hands. These events are the men's and women's pole vault, women's hammer throw, women's middle-distance track and men's and women's marathon. This target is a lot better than RI's medal tally in the last SEA Games, which was only 5 gold medals.
Compared to the other sports, the athletics preparation has been better. The team began their training at the end of last year by selecting 98 athletes. Not only that, they also had a try-out in various tournaments such as the Taiwan, Vietnam, and Thailand Opens.
Nevertheless, Indonesia's strength is still below that of Thailand. In the history of athletics in the SEA Games, Thailand has always dominated the medal count. In Chiang Mai, 1995, they even bagged 21 golds, or half the available number. This year, it is not an exaggeration to say the Thais could garner 20 gold medals of the 22-24 target.
Probably, the one relatively secure sport is badminton. Moreover, facing a SEA Games class event, the team will consist of players such as world champion Hendrawan, Indonesian Open champ Marlev Mainaky, young player Rony Agustinus and Sigit Budiarto, Candra Wijaya, Tony Gunawan, Bambang Supriyanto and Nova Widhianto. This is a play-safe move of the All-Indonesian Badminton Association (PBSI) to fulfill the target set by KONI of five gold medals.
It is a pity, even with such material. PBSI's national training director, Christian, doubts a clean sweep of seven gold medals such as Indonesia had done in Manila, 1981, Jakarta, 1987 and 1997. "It is not easy for an all-out sweep as there is no dominant country any more in badminton," said Christian.
Aside from that, even if they do make a clean sweep, the additional golds from this area are not enough to move Indonesia to the top. Ditto for other sports such as boxing and other martial arts that are not gold mines.
Notwithstanding all these drawbacks, Kusnan Ismukanto, head of SEA Games national training, believes the target will be achieved. The reason is simple: the Rp41 billion fund is already at hand. This is bigger than the preparation expenses for the last SEA Games.
We'll see, will we be able to buy 101 gold medals with Rp 41 billion?
Irfan Budiman