Soccer Gold? Get Dope-tested, Dude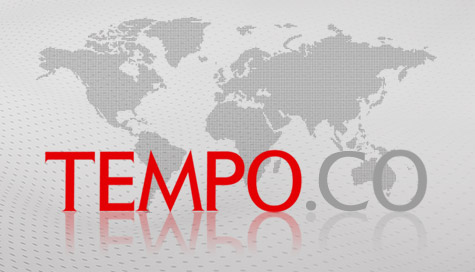 Playing against Jakarta's Persija they lost 0-2, and against Tangerang they were beaten 1-3. How do you expect the national team, the All Indonesian Soccer Asso-ciation (PSSI) to win a gold medal in the 21st SEA Games in Kuala Lumpur? The men under coach Benny Dollo maybe need "the hand of God" or a miracle.
Soccer's gold medal at the SEA Games, twice won by Indonesia, seems to be further out of reach. When the team toured Australia a couple of weeks ago, they also lost to the West Australian Team of U-19 and U-23. They only won once against an amateur team.
But in the eyes of Benny Dollo, the national coach for the 21st SEA Games, the main problem suffered by his boys was not solely technical, but more his men's unsettled mentality. "Seems like they could not break free from that situation," he said. Benny said the pressure and the public's attention on them made them feel burdened. This is understandable as they are all below 23 years old.
Yet, Benny still believes his men are capable of entering the finals. "Because we are all below 23," he said. This is a coach's typical sweet talk to encourage his men. Only, in Kuala Lumpur, formidable opponents will be right there from the start. Unfortunately, Indonesia will be in a tough group with Malaysia, Vietnam, and Brunei. Then the Philippines withdrew because of lack of funds.
Three other opponents in another group are difficult to defeat, including Vietnam. Vietnam is the silver medallist of the 1999 SEA Games. The host, Malaysia always spells trouble for Indonesia, and now they are playing before their very own fans.
Let's say we defeat all opponents in the group, the next threat would be the champion, Thailand. They are seldom beaten by PSSI. This includes playing in Jakarta, in which PSSI lost 3-5 on penalty kicks.
So, that's it, a SEA Games gold medal, showing that one is the strongest in Southeast Asia, remains difficult to grasp. In 24 years of participating, Indonesia has only won the soccer gold medal twice, in Jakarta (1987) and Manila (1991). As for the other times, twice runner-up and three times taking the bronze.
It's strange, why is it among 200 million people you could not find 11 quality players, while in every corner of this country kids are very fond of playing soccer?
Irfan Budiman, Ardi Bramantyo