Racing to Avoid Embarrassment
It is almost sure that Indonesia's hope of reaching its target of gold medals will fail. But the head of the Indonesian team has expressed satisfaction with the athletes' achievement.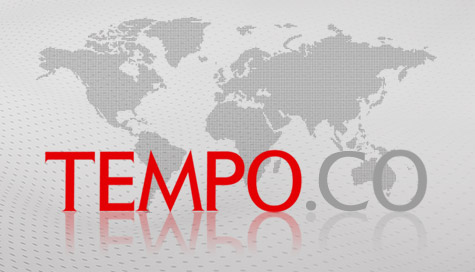 UNDER the scorching sun, Tonton Suprapto bowed his head weakly near the athletes' camp. His face very clearly reflected his deep sorrow. The 29-year-old cyclist had just lost in the individual time trial event to opponents from Central Asian countries formerly belonging to the Soviet Union. "They usually race in Europe so we have little knowledge about their strength," he said, dejected.
A cyclist from Pangandaran, West Java, Tonton, showed an indelible disappointment. The Indonesian contingent originally pinned great hope on him to grab the first gold from this event. Unfortunately, although Tonton raced hard along the 48.5-kilometer lane Monday last week, he failed to pocket a gold medal. Tonton, who came first in Malaysia's Tour de Langkawi, had to be content with fourth place, following Kazakhstan's gold medallist, Andrei Teteriouk, and cyclists from Kyrgystan and Uzbekistan in second and third places, respectively.
Tonton's hope to win the individual road race event was also dashed when he reached the finish behind 12 other cyclists. Indonesia's cycling team was slightly consoled when Uyun Muzizah won silver in the women's individual road race after clocking in behind the host's Kim Yong-mi.
Up to Friday last week, Indonesia was still without a gold medal. None of its gold targets in the present 14th Asian Games in Busan, South Korea, was reached. It seems certain that President Megawati's hope that the Indonesian contingent could return with 15 gold medals will never become reality. Indonesia can now just expect to perform better than in the previous Asian Games in Bangkok, where the haul included six golds, 10 silvers and 11 bronzes.
The cyclists are not the only Indonesian athletes who have failed to win a gold. Raema Lisa Rumbewas, a woman weightlifter in the 48 kilogram class and a silver medallist at the 2000 Sydney Olympics, could only get a bronze with a total lift of 195 kilograms. Gold went to China's Zhou Li, whose total lift was 5 kilograms heavier than Rumbewas'.
So far, however, weightlifting has contributed the most medals to Indonesia. Tanti Pratiwi, a woman weightlifter in the 58 kilogram class, won bronze, while Erwin Abdullah, a male weightlifter in the 60 kilogram class, pocketed silver. Competing in Bukyong National University Gymnasium, he lost out to China's Zhang Guozheng, whose total lift was 12.5 kilograms heavier than his.
The rowing team? Worse still. Indonesian rowers made it into six final berths but eventually could only manage one silver. The Rodiaman-Rahmat-Agus-Aldino quartet, who competed in the men's coxless fours, was in a leading position up to the first 500 meters but then ran out of steam, allowing the Chinese and Japanese teams to catch up. Two other rowers, Pere Karoba and Jamaluddin, failed to win a medal from the individual and team events.
Bad news also come from beach volleyball. The Indonesian team failed in its quest for gold and had to be content with silver. Indonesia's main pair, Agus Salim and Koko Prasetyo Darkuncoro, who made it to the final round, lost to the Japanese pairing of Katsuhiro Shiratori and Shitoshi Wanatabe. "Four years ago, Indonesia was still better than Japan and China. Now we are left behind because we rarely take part in the world tournament," Salim said.
Salim and Darkuncoro have taken part only in the Asia-Pacific beach volleyball championship series. In the first and second series, both held in Thailand, the pair from Yogyakarta's Ganevo volleyball club placed second and fifth. In late August, they won the fourth series in Bali. In these championship series, Salim said, Japan sent only their second or third pairs. "They kept their best pair," he said.
Salim paired up with Darkuncoro only eight months ago. Previously, he teamed up with Irilkhun Soffana and pocketed a silver in the 1998 Asian Games in Bangkok, where beach volleyball was included in the games for the first time.
Obviously, the Indonesian contingent has been dealt a big blow from these failures. Nevertheless, the Indonesian chef de mission, Rudolf Samuel Warouw, said he had not lost all hope. "Only 20 percent of our hopeful athletes have competed," he said. There are still opportunities to win gold medals, particularly from badminton, tennis, karate, wushu, bodybuilding, taekwondo, cycling and sailing.
The signs of failure are there already, however, because none of these 20 percent of hopeful athletes could collect a single gold medal. If Indonesia's achievement is less than in previous Asian Games, this will be cause for deep concern. It will be embarrassing if Indonesia, Asia's third largest country, performs worse than Thailand and Singapore, for example.
The Indonesian contingent is trying to dispel this worst scenario as far as possible. Every night in Banyeo-dong, the athletes' camp in Busan, the Indonesian team evaluates its failures. The conclusion, said Warouw, is that the athletes have done their best although they have failed to get a medal. So? "We are satisfied," he said.
Agung Rulianto and Sapto Yunus (Busan)