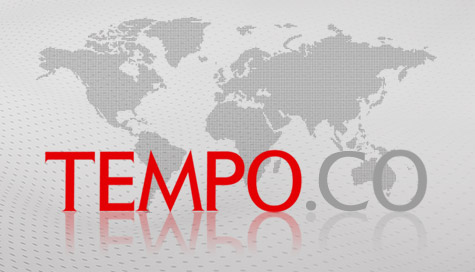 THE video recording clearly shows that Indonesian cyclist, Uyun Muzizah, was leading in the 96.8 kilometer individual road race event. Close to her left was Jiang Yanxia of China. On her right was the host's athlete, Kim Yong-me. The three of them pedalled as hard as they could with he finish line only 20 meters ahead.
Kim was the most aggressive of all. Not only did her feet move the pedals but her hand also swung forward and pushed Muzizah's arm. As a result, wuuuush... the bike that 23-year-old Muzizah was pedalling wobbled precariously. Luckily, Muzizah, a cyclist from the Ronggolawe Club in Tuban, East Java, did not fall. Her concentration, nevertheless, was distracted and as a result her speed decreased.
The result? In the race held Wednesday last week, Kim moved ahead of Muzizah and Jiang to win gold. Muzizah had to be happy with silver and Jiang with bronze.
Kim's action enraged the Indonesian team. They quickly lodged a protest. The manager of the Indonesian cycling team, Sofyan Ruzian, even submitted a video recording to the cycling committee.
Indonesia's cycling coach, Didi Basuki Rahardjo, said that pushing the arm of another cyclist is an unfair act and may lead to the imposition of a penalty in the form of additional time plus a fine. "Raising your hand before the finish line is a violation, let along pushing another cyclist's arm," he said.
In response, the competition commission immediately held a meeting led by chairman of the competition commission, Tatsuyo Hayashi and attended by the Secretary-General of the Asian Cycling Confederation, Haji Abu Samah Wawab, and a member of the cycling tehnical delegation, Dato Darsan Singh.
The result of the meeting failed to comfort the Indonesian team, though. What Kim had done was not considered dangerous to Muzizah. The video recording could not be used as evidence because it was not the official recording made by the committee. It was made by a cameraman of the Indonesian National Sports Committee (KONI). "Like it or not, for the time being we have to accept this decision," Ruzian said.
Still, Ruzian will report the incident to senior officials of the Indonesian Cycling Association. If necessary, he will suggest a protest be filed with the International Cycling Organization.
The incident was a big blow to Muzizah. She admitted she had been taken off guard. Muzizah, who won two silvers in the Asian championships, said she had raced close to China's Jiang Yanxia. Kim made use of this situation when the three of them sprinted for the finish. "If my arm had not been pushed, it would have been possible for me to win a gold," she said.