Open Season
With a French Junior Open title, Wimbledon winner Angelique Widjaja has become Indonesia's newest sports sensation. Can the 17-year-old achieve greater glories?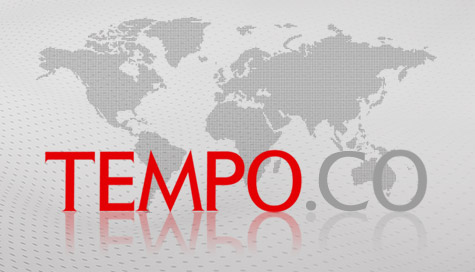 Tennis player Angelique Widjaja may be too powerful to play in the juniors. The 17-year-old's swing was able to net two junior titles in two different grand slams. After achieving the title in Wimbledon last year, she began to shine again. On June 2, she seized the coveted title: French Open Junior Champion.
Her extraordinary achievement at Roland Garros—the only French title ever won by an Asian woman—sent Widjaja into the No 2 spot in the world junior singles rankings. In the doubles she is in third place.
Now, this teenager from Bandung has begun to concentrate on the more challenging seniors. Her ranking was enough to get her into the Wismilak WTA (Women's Tennis Association) tournament in Bali last September. Although her ranking at that time was only 579, her host-country status enabled her to play. As an underdog, she astonished fans by winning the title. Her ranking shot dramatically to 151st on the world singles leader board.
Along with her fame, the prize money also piled up. After taxes, the money collected by Widjaja last year was around Rp280 million. This year it definitely will be more. But Widjaja, known as Angie, and with a reputation for not hanging out, isn't saying how much she will earn this year. "I haven't counted it yet," she told TEMPO.
But her run to get to the top was not easy. As she is not yet 18, she may only play in 13 senior games. But that doesn't matter much. Last April, Widjaja—the youngest of four children—took off for a European tour to play in 10 tournaments. From this tour, she was able to reach the 92nd position in the world.
With such a shining achievement, it is natural to aim for the top 20 in two to three years. The only Indonesian tennis player ever to reach that envied position was Yayuk Basuki, who did so when she was 27 years old in 1997.
Widjaja's tennis assets are already quite remarkable. She is known to have a stinging shot and a devastating two-handed backhand. But those assets alone will not be enough to compete in the seniors. She still needs to work on her service and speed. "I must increase workouts for the upper body muscles to improve my speed and power," Widjaja acknowledged. For that, she now works out daily for two hours.
Coach Deddy Tedjakusuma said his talented protégée is not quite ready to join the world's best. "She needs three years from now to become a grand slam champion," he said. Longtime tennis expert Benny Mailili says Widjaja has the potential to be a Top 10 player, noting her adaptability on several surfaces. "She has proven it on Wimbledon's grass and on clay at Roland Garros," Mailili said.
Widjaja should also not feel ill at ease in the US Open. This is because the surface is similar to that at Bali, where she won the Wismilak International. While Deddy Tedjasukmana succeeded in pushing her this far, Widjaja may fall off the top 100 list in her next few tournaments. Added Mailili: "If this happens regularly up to 2003, then Angie must seek a good foreign trainer."
Agung Rulianto