Reaching Consensus over Dinner
The consensus reached by ASEAN leaders was prepared by foreign ministers. The discussion on the cessation of violence in Myanmar was rather difficult.
Edition : Monday, May 3, 2021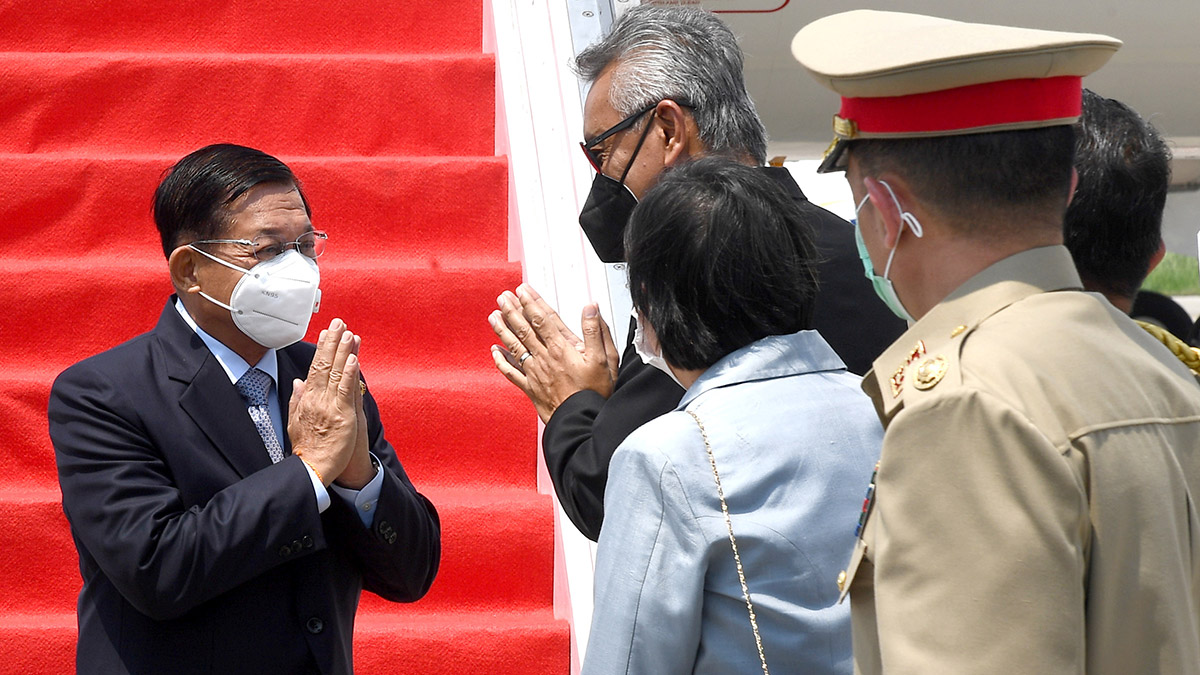 ON the night before the summit of leaders of Southeast Asian nations in Jakarta on Saturday, April 24, Indonesian Minister of Foreign Affairs Retno Marsudi invited her counterparts from neighboring countries to have working dinner. They gathered at the foreign ministry's Pancasila Building and discussed the planned leaders meeting to resolve the crisis in Myanmar. "We spoke openly and debated for two and a half hours," said Retno.
According to her, the dinner was held to align views about what was to be brought up at the meeting of Southeast Asian leaders. All of Association of Southeast Asian Nations' (ASEAN) foreign ministers were present, except those from Myanmar, Thailand, and Laos, who would arrive the following day. Retno also invited ASEAN Secretary-General Dato Lim Jock Hoi.
Everything went well when they talked about the idea of creating a special envoy and humanitarian assistance for Myanmar as a part of the consensus. The discussion became harder when they broached the subject of ending the violence. According to Retno, if the violence does not stop, the number of deaths there will increase. "I said that for Indonesia this is a red line. It is a must. We debated this further. In the end, the others agreed," said Retno in an online interview with Tempo on Thursday, April 29.
On the morning of the day of the summit, Retno immediately went over the points made during that dinner with Thailand Foreign Minister Don Pramudwinai and Laos Foreign Minister Saleumxay Kommasith. She was relieved that those two colleagues did not dissent with what had been discussed the previous night. However, she did not have a chance to discuss it with the Myanmar delegation, or to communicate directly with Gen. Min Aung Hlaing. "There was no more time. Time was limited. It was a limited move because there were many national leaders in one room," said Retno.
W251bGwsIjIwMjEtMDYtMjIgMTQ6Mjg6MDQiXQ
This ASEAN Leaders' Meeting was the culmination of a series of diplomatic moves carried out by Indonesia in discussing the crisis in Myanmar over the past two months. The political turmoil in Myanmar since a military coup took place on February 1 has turned into a humanitarian crisis. Over 700 people have been reported killed by Myanmar security forces. Over 4,400 people, including journalists, pro-democracy activists, and students, have been arrested and detained for protesting against the coup.
A discussion to deal with the Myanmar crisis was brought up in a meeting between Indonesian President Joko Widodo and Malaysian Prime Minister Muhyiddin Yassin, who visited Jakarta on February 5. They assigned their respective foreign ministers to meet. "We are concerned about the political developments in Myanmar and we hope those political differences can be resolved in line with the prevailing laws," said President Jokowi at the State Palace at that time.
Minister Retno Marsudi then began to contact Sultan Hassanal Bolkiah, the leader of Brunei Darussalam, which currently holds the Chair of ASEAN, and the foreign ministers of ASEAN member states. Indonesia also discussed the Myanmar issue at the office of the United Nations Secretariat-General and with some countries, such as the United States, India, China, United Kingdom, and Japan.
At an informal meeting of ASEAN foreign ministers held on March 2, they agreed that the violence in Myanmar must be stopped and that democracy be restored through dialogue. President Jokowi also urged Myanmar's military to stop using violence against protesters.
However, the situation did not change, and Jokowi telephoned Hassanal Bolkiah on March 23, conveying the need to hold an ASEAN Leaders' Meeting. "This was to safeguard ASEAN's working mechanism. We also must consult with the ASEAN Chair," said Retno.
A month later, that dinner was held, and the following day the leaders of ASEAN member nations met with Gen. Min Aung Hlaing. "The five points of the consensus had been narrowed down during the discussion at that working dinner," said Retno.
GABRIEL WAHYU TITIYOGA