Astari, Sofia, and the Art of Diplomacy
Sri Astari Rasjid wrote her four years of experience as ambassador to Bulgaria, Albania, and Macedonia. She chose culture as a means to foster close relationship between Indonesia and the three countries, uplifting the value of trade along the way.
Edition : Monday, January 4, 2021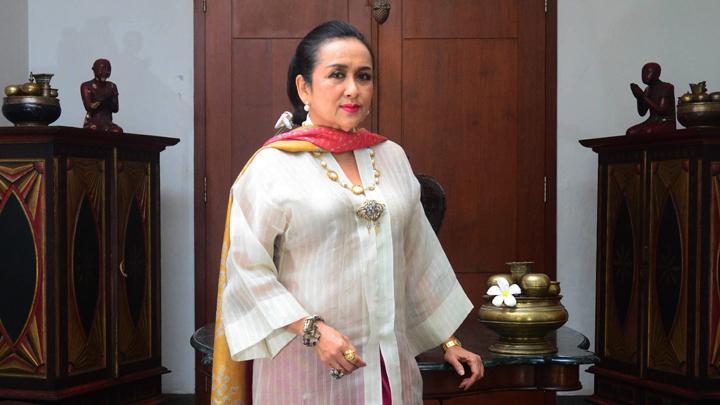 UPON her return from Sofia, Sri Astari Rasjid, who served as Indonesian ambassador to Bulgaria, Albania, and Macedonia between 2016 to 2020, brought home the Art of Diplomacy, a book that she authored. It contains her recollection of the four years she spent in those countries. As an artist, she had her own way to foster close relationship between Indonesia and the three foreign nations. "I used art," she said.

Astari Arrived in Sofia in early March, 2016, at the beginning of spring. A day later, Anies Baswedan, who was then minister of education and culture, visited the city, capital of Bulgaria, to sign a cultural partnership agreement with his Bulgarian counterpart Vezhdi Rashidov. The cooperation motivated Astari to begin working immediately. "Vezhdi Rashidov is a famous sculptor," she said. Several days later, knowing that she is an artist, the management of the National Gallery of Bulgaria invited her to exhibit her works of art within the next two months. "At the time, I had not prepared anything from Indonesia."

Astari returned to Jakarta to take the hundreds of classic batik in her collection, which include designs by Go Tik Swan to Iwan Tirta. The batiks were then displayed in the national gallery of Bulgaria. Astari herself wrote the description accompanying each piece of batik in a short time for the exhibition. She also showed a video about the batik making process which she had kept. The exhibition marked the start of Astari's diplomatic approach through art.
The next year, Astari made a breakthrough. She exhibited a wealth of textiles, gold jewelries, and exotic handicrafts from all over Indonesia in the Quadrat National Gallery, Sofia. At the same time, she displayed a collection of Indonesian contemporary and modern art works in the National Gallery Palace, Sofia. "I wanted to bring the works of Affandi, Hendra Gunawan, and others to Bulgaria, she said. She then cooperated with the National Gallery of Indonesia. Insurance became a stumbling block initially. In order to bring the works by Affandi and other maestro, she had to pay a sum amounting to half of their total value, around Rp1 billion. "Where would I get the money?" she said.
Coordinator of Socio-Cultural Information of the Indonesian Embassy in Bulgaria, Albania, and Macedonia from 2016 to 2019, Nurul Sofia, recalled, that year the minister of foreign affairs only allocated a budget of about Rp300 million for the purpose of promoting Indonesia. The money was used to fund various exhibitions. With little cash in hand, they had to think hard if the major exhibition of Indonesian fine arts was to take place. "Moreover, Mrs. Astari would not organize an exhibition just for the sake of it. She has her own standard," she said. Thanks to Astari's efforts in lobbying the bureaucracy there, she could finally bring the paintings by Indonesian masters, from Affandi, Popo Iskandar, to Semsar Siahaan. She named the two months-long exhibition Wonders of Indonesia.
The space provided by the National Gallery Palace, as Astari remembers it, was very large. She found ways to fill it, recalling a particular moment in 2014 when she participated in an exhibition in Via Vaita Sant'Andrea, Spotelo, Italy. She went to the Sconfinamenti exhibition alongside international artists such as Shija Azari (Iran), Peter Greenway (United Kingdom), Ahmet Gunestekin (Turkey), Shirin Neshat (Iran), dan Sislej Xhafa (Kosovo). At that time, she presented a major installation entitled Undercover, Underwear, Underworld Troops. "I then called Franco Laera, who organized that exhibition, in order to display my work in Bulgaria," she said. Her artwork was then brought to Sofia "I am not a maestro, so I put it in a corner."
W251bGwsIjIwMjEtMDUtMTMgMTg6NTk6MzAiXQ
Holding art exhibition was not enough for Astari. That year, in 2017, she contemplated how to promote Indonesia in Bulgaria, Macedonia, and Albania, despite limited budget from the embassy. "There are only around 70 citizens of Indonesia living there. Indonesia was actually not well known in the area," she said. Astari had the idea of organizing ambassadors from other Asian nations to hold a joint festival.
Indonesia was preparing for the Asian Games 2018 at the time. Astari lobbied ambassadors from countries who participated in the sporting event. A festival called the Asian Festival was then realized, taking place in Borisova Gradina, the largest park in Sofia. It was even officially opened by the Vice President of Bulgaria, Iliana Lotova. Every Asian country in the festival displayed their various cultural products, including culinary, clothing, jewelry, and handicraft, for a whole day. "It attracted some 10,000 visitors, all merchandises were sold out," she said.
The two events, Wonders of Indonesia and Asian Festival, spearheaded Astari's art diplomacy. In 2018, Astari displayed Indonesian fashion in Wonders of Indonesia. She brought fashion designer Ghea Panggabean to show her designs in 2018. Through Astari, Ghea also took part in the Sofia Fashion Week. Like the Asian Festival, the event grew bigger in 2018 that it was officially opened by President of Bulgaria, Rumen Radev.
In 2019, for Wonders of Indonesia, Astari organized two major exhibitions: Indonesian and Bulgarian contemporary art exhibition in the Quadrat National Gallery, and a joint exhibition of textiles, artifacts, and jewelries in the Regional History Museum, Sofia. For the contemporary art exhibition, Astari brought the works of Dita Gambiro, Theresia Agustina Sitompul, Bambang Toko Witjaksono, Ivan Sagito, Yudi Sulistyo, and others. Astari also displayed her own work in the exhibition, Cross Path, which was created during her stay in Sofia. It is a collage of news articles from a Bulgarian newspaper, People's Culture, in the 1950s, and items from Indonesia such as a small wayang (shadow puppet) and photos of Sukarno in Sofia.
"I discovered rare photos of Sukarno when he came here in 1960," she said. As someone with keen interest in history, Astari traced the records documenting Sukarno's visit to Bulgaria. Finally, from the Director of the National Historical Museum in Bulgaria, Bozhidar Dimitrov, she obtained dozens of photos of Sukarno, including those showing Sukarno receiving the doctor honoris causa title in Sofia University, in 1960. "I organized an event in the Sofia University. I stood in the hall where Sukarno delivered his speech in 1960. It was a heart-moving moment," Astari said.
Some of her colleagues had doubts about Astari's style of diplomacy. A friend told her that she was too focused on cultural programs. She gave a firm reply, "I am an artist ambassador." Art, she said, is a means of diplomacy. Diplomacy, according to her, requires certain skills in order to establish relationship between countries of interest. Astari, for example, noticed that Bulgaria, Albania, and Macedonia all have strong cultural roots. "They are composed of various ethnicity. There are Turkish Muslims, Gypsies, Slavs, Tartars, Pomaks, and others. There is a sizable Muslim population in Bulgaria," she said. Therefore, in every end-of-fasting-month Idul Fitri celebration, she would invite the Muslim community in Sofia for an Idul Fitri prayer together. "Once, the imam was from them," she said.
Art diplomacy, according to Astari, paves the way for economic diplomacy. Once the public becomes captivated by a nation's culture, they would then want to cooperate in other aspects. Among others, economic cooperation between Indonesia and Bulgaria includes export of Indonesian coffee, palm oil, paper, and furniture to Bulgaria. Meanwhile, Bulgaria exports tobacco, wheat, electronic components, and chemicals. "Trade value between Indonesia and Bulgaria saw a 330 percent increase in 2018. It continues to increase in 2020, reaching 500 percent," she said.
Up until mid-2020—the end of her term in office—Astari still intended to continue promoting the culture of Indonesia. Unfortunately, the Covid-19 pandemic swept all over the world. In July, she had already designed a performance by artist Butet Kartaredjasa and Kuaetnika music group in Plovdiv, Bulgaria, as a continuation of the sister city partnership between Yogyakarta administration and Plovdiv. Astari had to cancel her plan to hold the Asian Festival 2020 as well. "Even though Bulgaria Prime Minister Boyko Borisov had agreed to do the opening ceremony," she said.
Astari left Sofia with a light heart, having donated her personal collection, including vintage batik, gold Batak necklace, wayang leather puppets, and other artifacts, to the National Gallery in 2019. "They are now displayed in a small room as a permanent exhibit. So, anyone who visits the national gallery in Sofia will be able to see items from Indonesia there," she said.
NUR ALFIYAH, SENO JOKO SUYONO